What Really Happened With Michelle Park From My 600-Lb Life?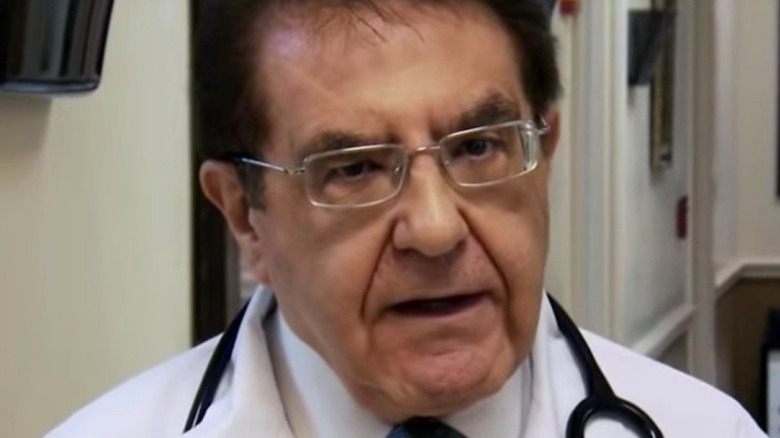 TLC
The reality show "My 600-lb Life" chronicles the dramatic experiences of obese Americans as they embark on intensive weight loss regimes under the guidance of Dr. Nowzaradan. Colloquially known as Dr. Now, the specialist mentors the participants through strict diet and lifestyle programs as they attempt to shed some pounds so they can receive gastric bypass surgery and become healthier individuals. Dr. Now doesn't mince his words, and he requires a lot of effort from his patients. However, his strict methods have been known to change some lives for the better, with many of the participants continuing their journeys after their time on the show is over.
That being said, while the doctor has helped some patients reach their goals and start living better lives, not every story has been worth writing home about. His patients have often failed to meet his demands for a variety of reasons, and some of them don't hold the specialist in the highest regard. This also extends to his career outside of "My 600-lb Life, which was at the center of a legal drama in 2012 after Michelle Park tried sued him following a botched surgery.
Michelle Park dropped the lawsuit against Dr. Now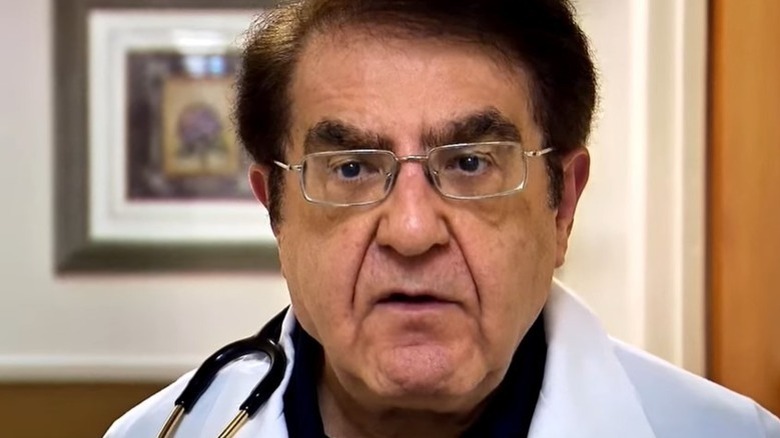 TLC
Mistakes are inevitable in the medical profession, and they can spell potential disaster for the doctors involved. As Radar Online reports, Dr. Now and his anesthesiologist were sued by Michelle Park, who claimed that they left a tube, which was almost seven inches long, inside her body following her gastric band surgery. On top of that, she alleged that the leftover medical equipment wasn't discovered for two years, causing her to undergo another surgery that resulted in the amputation of part of her colon.
Park eventually dropped her lawsuit in 2013 for unknown reasons, and the theories as to why vary. It's been speculated that the case was settled out of court, and that the terms of the settlement may be sealed pursuant to an attached non-disclosure agreement. However, Dr. Now told Radar that Park dropped her suit because he wasn't responsible for the mistake. "The lawsuit against me was dismissed because I was not the one who left the tube," he said. 
Park, meanwhile, hasn't commented on the matter.