Where Is Joyce Del Viscovo From My 600-Lb Life Now?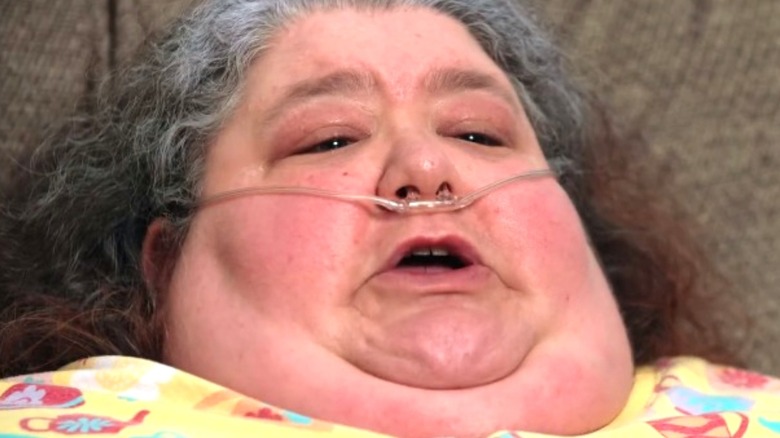 TLC
Since hitting screens in 2012, "My 600-lb Life" has chronicled the stories of obese individuals who want to lose weight and become healthier. Each episode follows Dr. Nowzaradan – known as Dr. Now by many of his patients — as he helps those in need make the necessary changes to their diet and lifestyle in order to reach their weight goals. Most of the participants in the show have lost their mobility by the time they sign up for the course, leaving them with no choice but to recruit Nowzaradan. Some people work hard to meet the demands. That being said, the results aren't always positive, as some patients fail to keep up with the doctor's rigorous demands or reject them entirely.
At 758 lbs, Joyce Del Viscovo, who appeared in the seventh episode of Season 8, is one of the largest people to have been featured on "My 600-lb Life." The Kansas native revealed that she had an addiction to food that was causing her family and friends to be gravely concerned about her health. But how did she find the doctor's program, and was it a success?
Joyce Del Viscovo didn't stick to the plan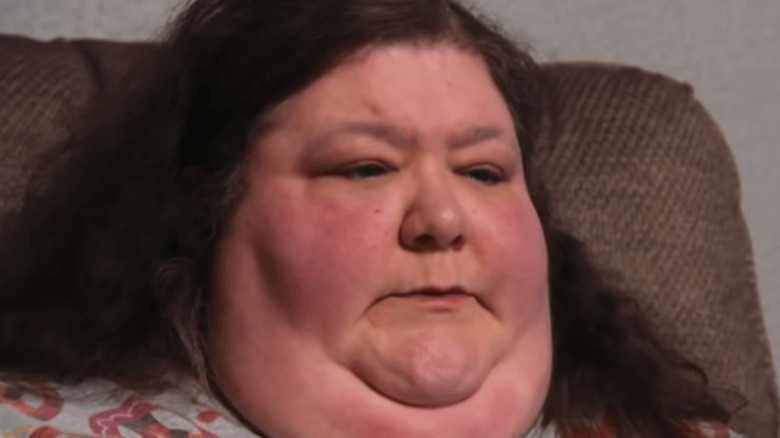 TLC
Dr. Nowzaradan's demands are very demanding for his patients. He requires most of them to lose at least 50 lbs per month, which just isn't feasible for some of them. According to Distractify, Joyce Del Viscovo was one of those cases, dropping out of the specialist's program before the 12 months was up. This might not come as a shock to some viewers, as she was often resistant to making changes to her lifestyle during the show. As Heavy pointed out, she famously told her caretakers to "shut up and give me the food" and lashed out at her loved ones.
At the time of this writing, it's unknown if the former "My 600-lb Life" star has made any improvements. She's kept out of the public eye since her time on the show and, as noted in the Heavy article, her social media profiles don't indicate any documentation of losing more weight. Therefore, it's safe to assume that she wants to remain out of the spotlight for now.