In The Heights Is More Important Than You Might Realize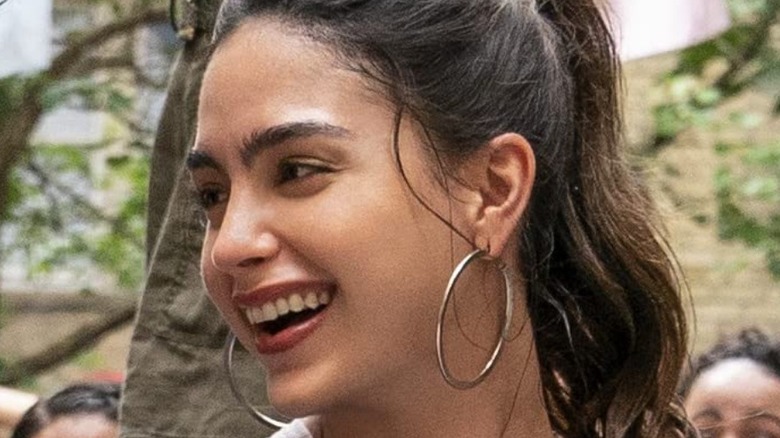 Warner Bros.
It's easy to say that "In the Heights" is one of the most-anticipated movies of the summer, and for good reason. It's the first movie adaptation of "Hamilton" creator Lin-Manuel Miranda's first Broadway musical, with the original's incredible songs, story, and choreography blown up to cinematic proportions. Critics are over the moon about it; the film already holds a muscular 96% "Certified Fresh" rating on Rotten Tomatoes, so it's sure to be a great time.
But it's important to remember that for many people, "In the Heights" represents a lot more than just a diverting popcorn flick. The story is set in New York City's Washington Heights neighborhood, which is home to a predominantly working-class Hispanic population. This culture is essential to the musical. Miranda and many others working on the film grew up there, and their deep love for their culture and people definitely come through in the art. As a result, the upcoming film means quite a bit to people who don't always see themselves represented in commercial art.
In the Heights carries the 'hopes and dreams' for many people in the Hispanic community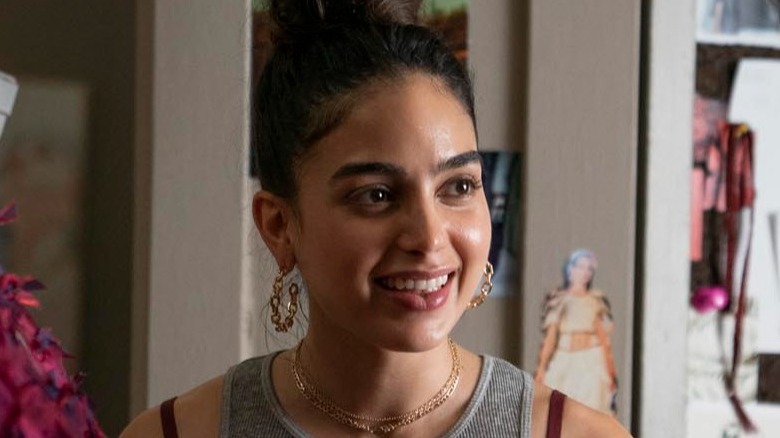 Warner Bros.
In an interview with Entertainment Weekly, lead actor Anthony Ramos ("Hamilton," "A Star Is Born") spoke about the significance of the film for him and other Hispanic people, saying, "There are a lot of people's hopes and dreams in this movie, not just ours, but our ancestors and family members, the people who came before us and people who will come after us. I hope people feel that love, that sangre, that adrenaline, that electricity we put into it and feel hopeful for their best today and their best tomorrow."
This feeling of joy and aspiration through struggle is one many felt throughout the making of the film. Melissa Barrera, who plays Vanessa, also spoke with Entertainment Weekly about the film. "We all felt it," Barrera said. "We were honoring the struggle, and honoring the pain of leaving your country behind and starting anew in another country. It was such a beautiful day, seeing all the flags. Everyone felt represented and everyone felt seen. It was the highest high and we felt like we were making history at that moment."
"In the Heights" comes to theaters and HBO Max on June 10, 2021.