How NCIS Fans Really Felt About Marcie And Gibbs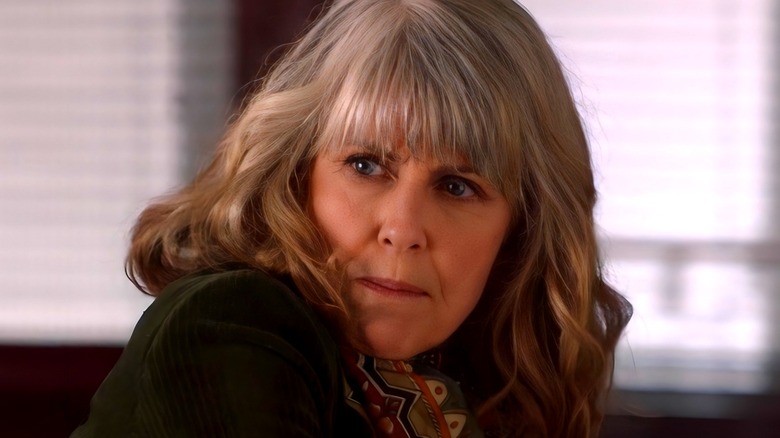 CBS/YouTube
Those who watch "NCIS," the CBS mainstay that has been airing since 2003 (per IMDb) and gone on to inspire multiple spin-offs, know that part of the show's appeal is how it doesn't shy away from getting into the personal business and love lives of the evolving coast of main characters.
Of particular interest over the years has been the romantic dealings of Special Agent Leroy Jethro Gibbs (Mark Harmon), who has been the investigative team's stalwart leader from the beginning and has had his share of dates, girlfriends, and marriages play out on the small screen over the years. These relationships, which have included famous faces such as Jamie Lee Curtis and Jeri Ryan, have both delighted and disappointed fans, depending on their preferences.
And then there's Marcie Warren, played by Harmon's real-life wife, Pam Dawber. Marcie's an investigative journalist who ends up crossing paths with Gibbs over four episodes in Season 18 as they pursue a serial killer that the local cops seem to have overlooked. "NCIS" fans have shared their feelings about the dynamic between the two and did not pull their punches.
NCIS fans seem to be against a romantic relationship between Marcie and Gibbs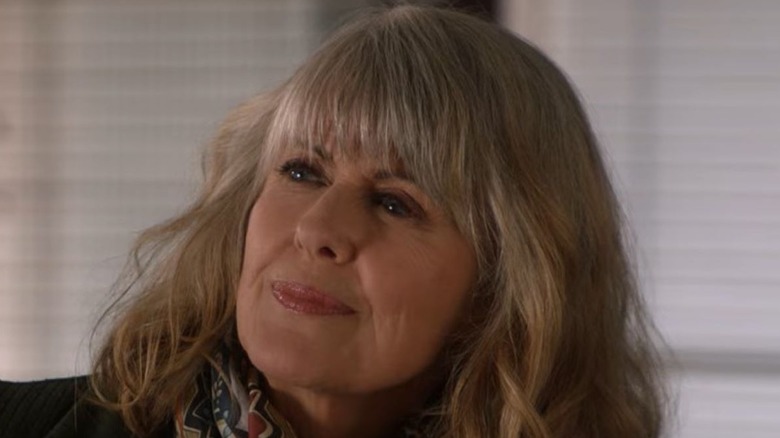 CBS/YouTube
To address the topic head-on, "NCIS" fans went to Reddit, where a recent thread by u/Ada57 declared, "I'm sorry but I don't like Marcie!! Pam Dawber just doesn't fit in with this show!! I hate when shows bring in the actors' real spouses. To me there is zero chemistry!!" People spoke their minds about Marcie and Gibbs' relationship.
User Conzita agreed with u/Ada57's sentiments, writing, "I did not know either ... I found her very annoying." Redditor Ada57 went a bit further, saying, "Just because they are married doesn't guarantee chemistry. ... I just don't see it at all. I hope she won't become a love interest." While it seems like a majority of fans in the Reddit thread aren't thrilled about a possible romance between Gibbs and Marcie, there might not have been any other choice but to cast Dawber as the latest woman to enter Gibbs' life.
At least one fan thought there might not have been much of a choice when it came to casting the role of Marcie Warren because of the restrictions brought on by Covid-19. As Redditor Mick536 wrote, "It may have been driven by Covid. As a [cohabiting] couple, no masks were required. No telling when it was filmed." However, some fans see Dawber's recurring role as the writing on the wall for Harmon's character. As Redditor Sonnyboy35aa wrote, "I am thinking it's [Marcie's character] the way Gibbs will leave 'NCIS' and start a life with her."
We'll just have to wait until Season 19 of "NCIS" to see how the relationship between Marcie and Gibbs plays out.