The Real Reason Wil Willis Isn't On This Season Of Forged In Fire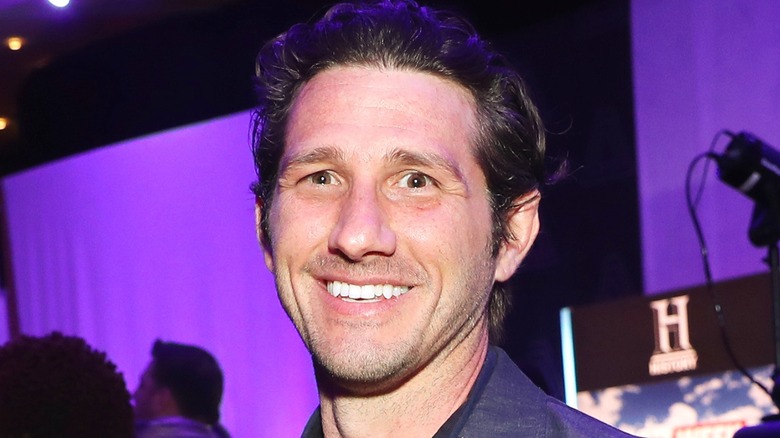 Cindy Ord/Getty Images for A+E Networks
When Season 8 of "Forged in Fire" began airing on the History Channel, some fans were dismayed to see the show's longtime host Wil Willis had been replaced. Willis had been with the series since it began, and as the host, he helped guide each season's bladesmiths through the grueling competition. It's safe to say, the former military man was a fan favorite, and his sudden departure from the show was baffling, to say the least.
There's certainly no doubt Willis' credentials made him the perfect person to host "Forged in Fire." Prior to entering the realm of reality television, he spent 10 years as an Air Force Pararescueman, and four years as an Army Ranger. After he retired from the military, Willis began using his expert weaponry knowledge as a commentator on shows like "Special Ops Mission" and "Triggers: Weapons That Changed the World."
Then, in 2015, he landed his "Forged in Fire" hosting gig, where he quickly became the most consistent part of the show — at least until Season 8 premiered with "Ultimate Survival Alaska" alum Grady Powell as the new host. Unfortunately, Willis hasn't spoken out about what led to his departure from the series. But his reason for leaving may very well involve a new addition to his growing family.
What's the real reason why Wil Willis left Forged in Fire?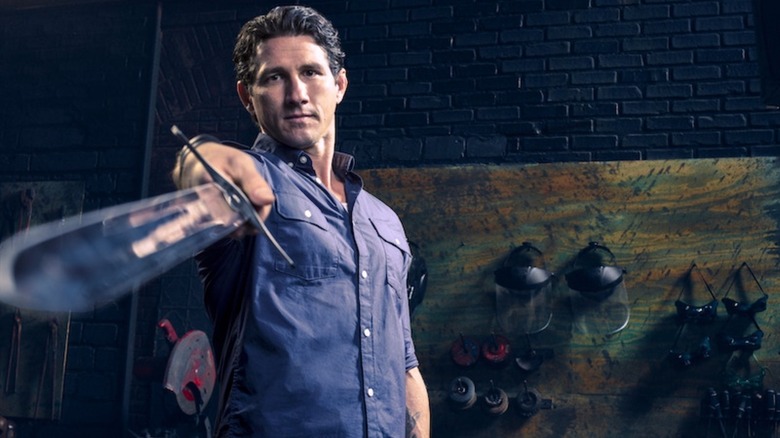 History Channel
On March 6, 2020, Willis and his wife, Krystle Amina, welcomed a baby boy, Flash Orion Willis. Since then, the former "Forged in Fire" host's social media accounts have been dominated by pictures of his adorable little one. It seems Willis is basking in fatherhood and enjoying spending time with his family — especially after the turbulent year that was 2020.
Additionally, Willis opened up about the demanding nature of the "Forged in Fire" filming process in a December 2020 episode of the "B3f" podcast. He shared that it takes "three to five days to film an episode," and admitted the process can be "boring." And although he expressed his appreciation for the show and its crew, his comments suggested he's ready for a new adventure.
Meanwhile, the History Channel issued a statement assuring fans that Powell will be ushering in a new era of "Forged in Fire." In a statement, a spokesperson for the channel said (via Triblive.com): "As with any legacy series that has had the privilege of being on the air for five-plus years, fans will notice new names and faces from time to time. While we appreciate Wil Willis and everything he brought to the series, we are excited to start this new chapter and welcome Grady Powell into the 'forge' as our new host."
It seems that at least for now, Willis is focusing on his young family and planning the next stage of his career. And even though "Forged in Fire" won't be the same without him, Powell appears to be giving it his all as the long-running show's new host.