Quentin Tarantino Once Again Suggests That He Might Be Done Directing Movies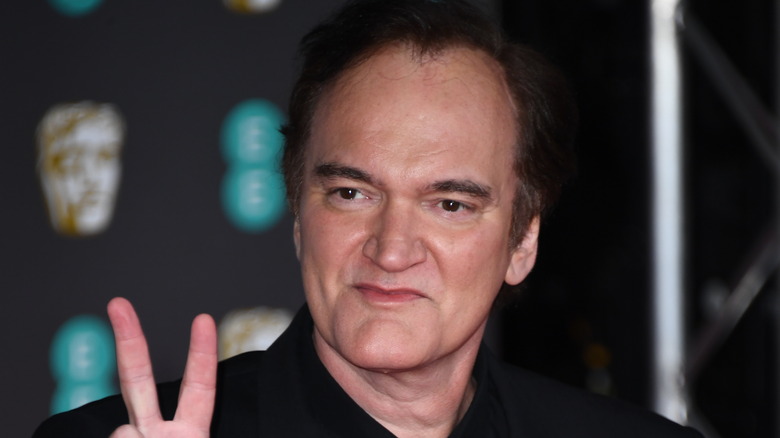 Gareth Cattermole/Getty Images
Head west to California to the off-campus housing just outside of USC. Find a discarded Solo cup, hold it to your ear, and there's a good chance that you'll still be able to hear the echoes of a film school sophomore explaining to a woman who will avoid him for the rest of the evening that Quentin Tarantino is only going to make ten movies. "Ten movies and then he's done," you'll hear him say. "I think that's so brave. You know, in a lot of ways, I think that I'm like the next generation's Quentin Tarantino," and then you'll put the cup in the garbage where it belongs.
Yes, it's been well-established that Quentin Jerome Tarantino, the filmmaker behind some of Hollywood's most memorable moments of the last 30 years, has every intention of dropping out of the game once the "Director" section of his IMDb page hits double digits — as long as you count "Kill Bill" as one flick, and not counting that scene from "Sin City," an episode of "ER," two episodes of "CSI," that "Star Trek" movie that he was working on, or 25% of "Four Rooms." It's complicated.
Now, the auteur that helped to define a generation of cinema has confirmed his commitment to retirement once again, this time in an interview with Entertainment Weekly. What's more, his 10-movie limit might run a little light.
Tarantino might be ready to call it a day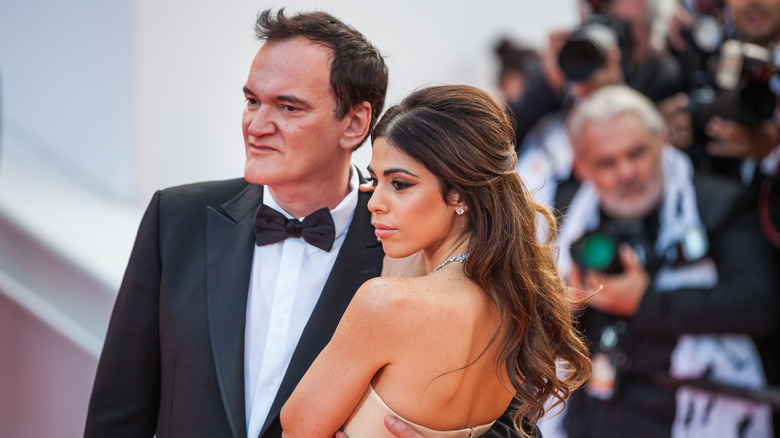 Shutterstock
So why skip out on his long-anticipated tenth feature? "I mean, most directors' last films are (bad language word) lousy," Tarantino told Entertainment Weekly, citing "Bonnie and Clyde" director Arthur Penn's final work, "Penn & Teller Get Killed," as a specific example. "It's making me think that maybe I should not make another movie because I could be really, really happy with dropping the mic on 'Once Upon a Time in Hollywood.'"
As mic drops go, it would be defensible — "Once Upon a Time in Hollywood" ranked among Tarantino's most critically acclaimed works, landing ten nominations at the Academy Awards with wins in the categories of Best Supporting Actor and Production Design, alongside dozens of nods from the Golden Globes, Saturn Awards, and the Cannes Film Festival where it premiered in 2019.
This isn't the first time that Tarantino has hinted at leaving his directorial work behind him earlier than expected. After marrying Israeli musician Daniella Pick in 2018, and especially after becoming a first-time parent in early 2020, the filmmaker expressed a shift in priorities. A month before the birth of the couple's first child, Tarantino told Peter Travers that he had no interest in "just grabbing my family and yanking them to Germany or to Sri Lanka or wherever the next story takes place." Instead, he stated his intention to focus more on writing, hoping that it would allow him to become "a little bit more of a homebody."
We're never going to find out what happened to Daryl Hannah at the end of "Kill Bill," are we?