The Forgotten Jackie Chan Action Comedy You Can Watch On Amazon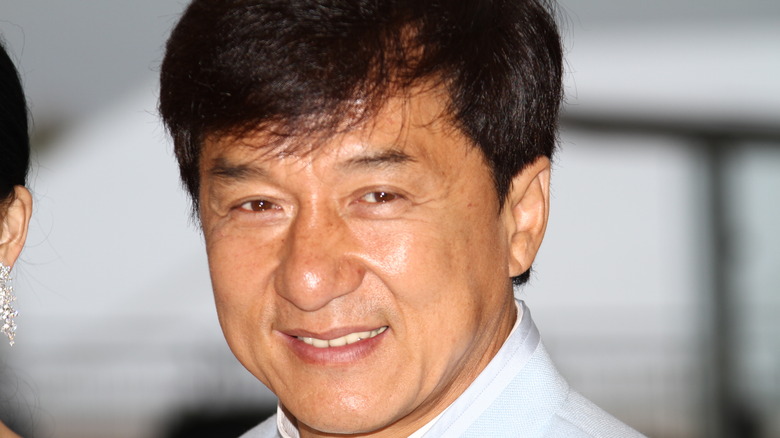 Shutterstock
In his prime, few actors were more prolific than Jackie Chan. Thanks in part to his ability to star in films in both the U.S. and Asia, Chan worked a lot, and some of his most successful projects are less well-known than they once were. Fortunately, there are streaming services where you can watch many of the best Chan films. One great example is the original "Police Story," which Chan also directed, and that one is available to stream on HBO Max. 
"Police Story" is the series that helped launch Chan into mega-stardom, but he leveraged his fame into a long career that featured a number of hits. The "Rush Hour" movies are among his most well-known stateside, but there are plenty of projects from under the radar that Chan starred in and are worth celebrating. Some of them, like "City Hunter," a 1993 Hong Kong action comedy featuring Chan in the lead role, are available to stream right now on Amazon Prime.
City Hunter stars Jackie Chan as a private detective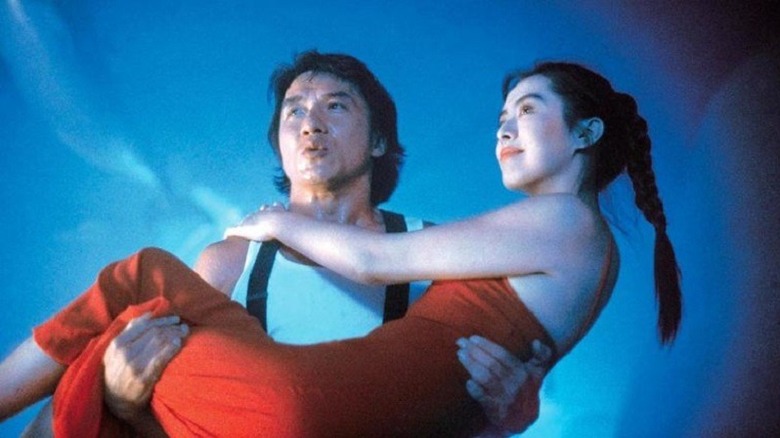 Golden Harvest
"City Hunter," based on a Japanese manga of the same name, was filmed in Hong Kong and directed by Wong Jing. Chan stars as Ryo Saeba, a private detective who is hired by a wealthy newspaper magnate to help him track down his daughter, Shizuko Imamura. In the process of trying to locate her, Ryo winds up on a luxury cruise liner that Shizuko has boarded in disguise, and the liner is eventually invaded by terrorists who want to take all of the boat's passengers hostage.
Ryo inevitably becomes caught in the web of the terrorists, and there's plenty of action and slapstick comedy throughout the film. Although Chan is an underrated dialogue actor, his obvious gifts are largely physical, and "City Hunter" takes full advantage of his capabilities. In spite of the film's success in East Asia, though, the film didn't receive a US theatrical release.
City Hunter performed fairly well at the box office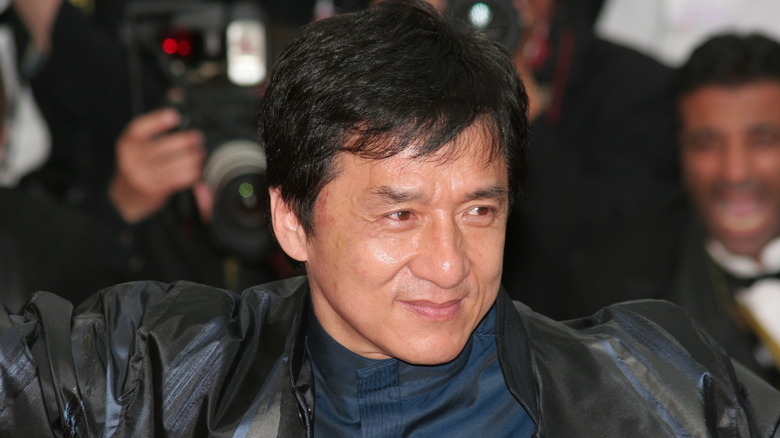 Shutterstock
Although it wasn't in theaters stateside, "City Hunter" was the fourth highest grossing movie in Hong Kong in 1993. It certainly wasn't one of Chan's biggest hits, but it did fairly well, and was another proof point to support the notion that Chan was a viable movie star.
Because the movie wasn't released in the US initially, the movie didn't receive a ton of American reviews. Of those who did review the film when it came out on DVD, though, the reception was fairly mixed. Those who praised the movie, though, said that Chan was the reason the film was worth seeing. It may not be considered a major entry in his filmography, but "City Hunter" is a solid Jackie Chan action comedy, and for fans of the actor, that might be more than enough. Don't miss your chance to add this one to your Amazon Prime watch list.