The Real Reason Jackie Chan Stopped Filming American Movies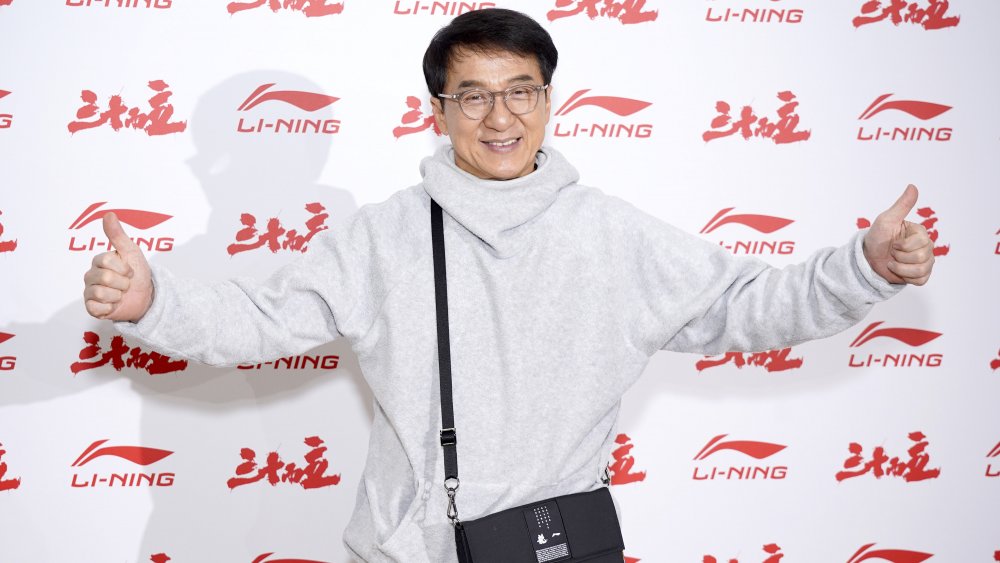 Francois Durand/Getty Images
If you're a cinephile in the United States, you might have noticed Jackie Chan has appeared in fewer and fewer American films throughout the years.
After he became one of Hong Kong's biggest and most profitable silver-screen stars thanks to his work as an actor and stuntman in martial arts and action movies, it seemed inevitable that Chan would take over Hollywood. In 1998, he took a giant leap toward that feat when he scored his first big international blockbuster: Rush Hour. Playing opposite Chris Tucker in the action-comedy hybrid, which featured Chan as Detective Inspector Yang Naing Lee and Tucker as Detective James Carter, Chan became instantly recognizable to fans all across the globe. From there, he followed up the first Rush Hour with a handful of sequels and many other American projects like The Spy Next Door, all three Kung Fu Panda movies, a2010 remake of The Karate Kid starring Jaden Smith, The Foreigner, and more.
It's undeniable that Chan is one of the biggest stars in the world, but he's largely disappeared from the American spotlight — though he's still churning out films in his native Hong Kong.
Here's the real reason Jackie Chan stopped filming American movies.
For Jackie Chan, it's all about finding the right script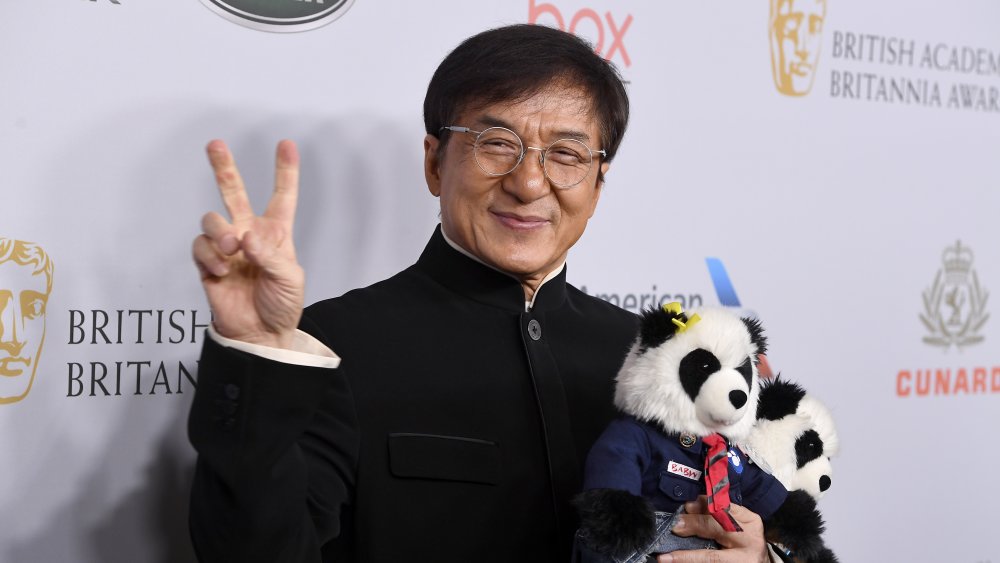 Frazer Harrison/Getty Images
In an October 2020 interview with Portugese outlet Filmelier, which MovieWeb subsequently picked up and roughly translated to English, Chan revealed the reason why he's been sticking to movies made in Asia lately. As he told the outlet, he's "never left America," but in recent years, he hasn't been able to "find the right script." Unfortunately for Chan, he gets pigeonholed a lot. 
"All these years after The Karate Kid, I received so many scripts, but the role is [always] a Hong Kong policeman. That's why it took me seven years to accept a role in another Hollywood film, with The Foreigner," Chan explained, referencing the seven-year gap between his 2010 Karate Kid film and the 2017 feature co-starring Pierce Brosnan. 
Ultimately, Chan wants to diversify his roles and get into more dramatic work. He told Filmelier that his roles in The Karate Kid and The Foreigner are the type of parts he's seeking out these days. In The Karate Kid, Chan portrayed Mr. Han, a maintenance man who's actually a kung fu master; he becomes the mentor to Dre Parker (Smith), a 12-year-old boy who recently moved to Hong Kong and wants to learn to defend himself. Chan's role in The Foreigner was just as interesting: He played an ex-special forces operative named Ngoc Minh Quan, who became a restaurateur in London following the Vietnam War. When his teenage daughter Fan (Katie Leung) dies in a terrorist bombing, Minh seeks revenge. 
These parts in Hollywood films allowed Chan to explore new territory — not the same old Hong Kong policeman role — and is something he wants to do more of. If the right Hollywood movie script comes along, Chan would presumably jump at the chance to star in it. That just hasn't happened yet.
"I want to make sure that every year the audience can see so many different sides of Jackie Chan," the mega-star told Filmelier. "I would like audiences to consider me as an actor who can do action, not just as an action star. I don't like to repeat myself."
Jackie Chan has previously shared his desire to show the world 'the real' him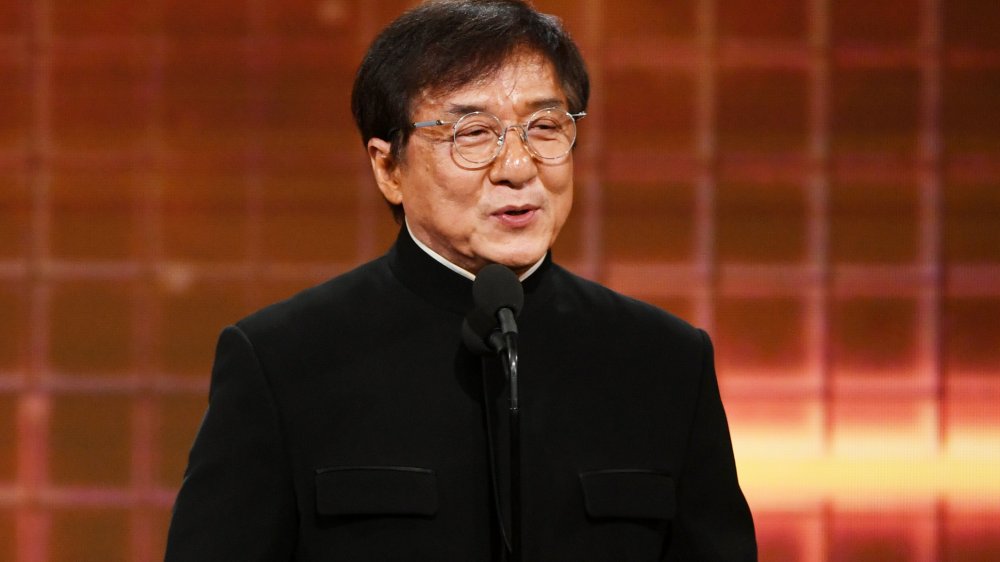 Kevin Winter/Getty Images
This isn't the first big announcement Chan has made about the future of his career. At the 2012 Cannes Film Festival, the action icon admitted that he was stepping away from action movies (via Us Magazine). He said at the time that Chinese Zodiac (also known as CZ12), the 2012 Hong Kong actioner, would be his "last action movie."
"I will ask my body how long I can go ... I tell you, I am not young anymore," Chan said, adding with a laugh, "I am really, really tired."
It also isn't the first time that Chan has discussed his desire for audiences to see him as more than just an action movie star. During the Cannes Film Festival press conference for Chinese Zodiac in 2012, the actor shared that he wants to show the world "the real Jackie Chan." In order to do that, moving away from action-heavy roles and into more dramatic territory is the plan — the exact same thing he told Filmelier eight years later in October 2020.
"I don't just want to be an action star, I want to be a true actor," said Chan at the 2012 press conference. "I want to be an Asian Robert De Niro. I want to get rid of my image. So, for the last ten years I've done other films like The Karate Kid, where I'd rather play an old man. I want the audience to know I'm not just about fighting or comedy, also I can act."
With all this considered, Chan also recently teased a fourth Rush Hour movie, so it seems that when it comes to Chan's upcoming projects, nothing's off the table just yet.