The Sci-Fi Action Thriller Hidden Gem You Can Catch On Hulu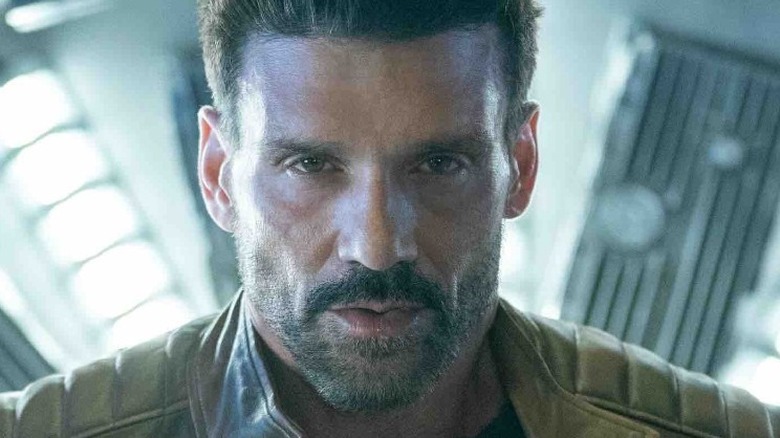 Hulu
Joe Carnahan is no stranger to the world of macho action cinema. From directing flicks like "Smokin' Aces" and "The A-Team" to lending his writing talents to "Death Wish" and "Bad Boys for Life," he has proven time and time again that he knows how to deliver the blood, guts, bullets, and high-octane thrills. In fact, Carnahan's action movie prowess is so notable that he's been trusted to develop "The Raid," a remake of the Indonesian martial arts extravaganza that many genre buffs have hailed one of the best action movies to ever grace the screen (they aren't wrong).
While Carnahan has enjoyed plenty of success in Hollywood, some of his movies have flown under the radar. His latest effort, "Boss Level," fits into that category. Starring Mel Gibson and Frank Grillo, the movie endured a rocky road to the screen until Hulu picked it up in an eight-figure deal, as detailed by Deadline. "Boss Level" follows a former special forces agent who gets stuck in a time loop and is forced to live his death over and over again — all the while trying to save his ex-wife and kid. 
If you think the scenario in "Groundhog Day" is dark, you might want to brace yourself for the macabre thrills found in Carnahan's sci-fi thriller, available to stream on Hulu right now.
Boss Level is a gruesome thrill ride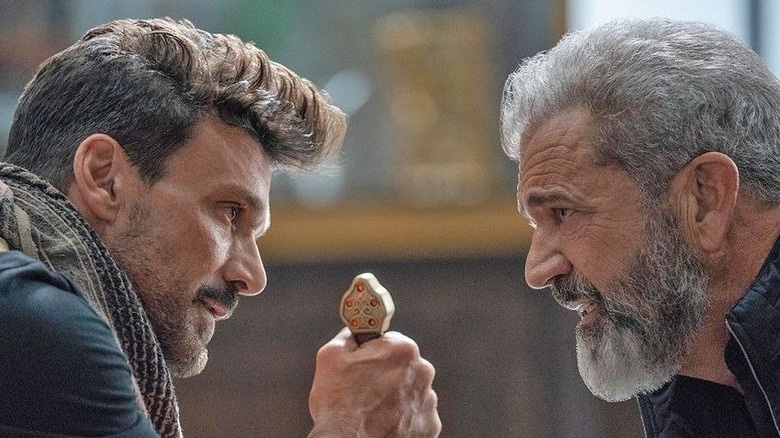 Hulu
"Boss Level" is another Joe Carnahan joint that shows he's not the type of filmmaker to repeat himself. He's brought his macho style to everything from horror ("The Grey") to comedy ("Stretch"), but he never abandons the hard-boiled elements that make his movies appealing to fans. "Boss Level" is his first attempt at science fiction, but it's far from heady or overly complex. The pulsating action and grisly set-pieces that we've come to expect from Carnahan's flicks are present and accounted for, and the movie makes no frills about being unabashed popcorn entertainment. 
"Boss Level" is one of Carnahan's most purely entertaining and over-the-top outings to date, a visceral thriller that takes great delight in disposing of its protagonist in very violent ways. Throw in some shootouts, sword fights, and beheadings, and there's a little something for everyone to enjoy. According to Carnahan in an interview with Den of Geek, the film was partly inspired by his experiences playing "dumb" video games with his kid, which explains the title. 
Critics enjoyed the film upon its release as well. Rotten Tomatoes awarded "Boss Level" a 76% fresh rating, noting how it "powers up the increasingly crowded time-loop genre with a gleefully over-the-top sci-fi action thriller that revels in its own excess." If you like some velocity and adrenaline in your movies, you won't regret giving "Boss Level" a chance. Add it to your Hulu queue ASAP.