Joe Carnahan, Frank Grillo To Lead U.S. Reimagining Of The Raid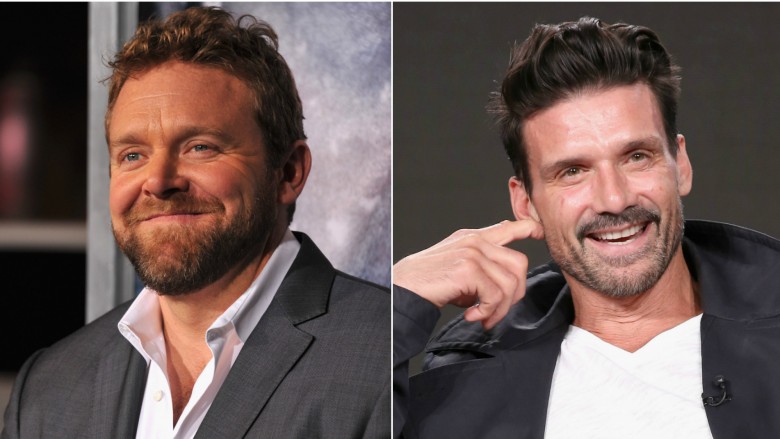 Getty Images
Joe Carnahan announced on Instagram Wednesday that he will be helming a U.S. adaptation of the cult action hit The Raid.
The Raid: Redemption is an Indonesian martial arts film from Gareth Evans (Merantau). A U.S. remake of the film was ordered in 2011, but the project has been delayed numerous times. Patrick Hughes (The Expendables 3) was previously attached as director, while Taylor Kitsch (John Carter) was previously attached in a lead role, according to The Hollywood Reporter. Both have since left the project.
Carnahan, who is known for writing and directing The A-Team and The Grey, is now set to produce and direct the film. Evans will executive produce, while Captain America: Civil War and The Purge: Election Year's Frank Grillo, who has been attached to the project since 2015, will remain on board as star. Grillo and Carnahan operate the production company War Party together.
In the video posted to Carnahan's Instagram, he and Grillo watched the original film and discussed its merits, with Grillo saying that "the fighting would have to be something no one's ever seen" in the new adaptation, and also noting that "it wouldn't be a remake, it would be a reimagining."
Carnahan later expanded on this on his Twitter page, writing, "You can't remake The Raid, guys. It's a fantastic film. So, ask yourselves why would we be doing it, unless we had something really special."
No premiere date has been set yet for The Raid, but Carnahan says that he plans to reveal more details in an interview with Collider later this week. While we wait, read about the Carnahan-directed Daredevil movie that never made it to the big screen.