The Real Reason Sam Isn't Returning To iCarly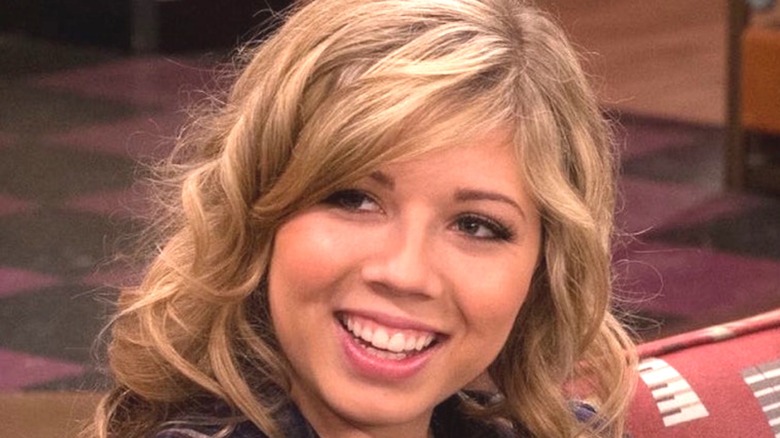 Nickelodeon
Through the 2000s and the 2010s, Nickelodeon produced and aired a number of shows that went on to become hits, including "Drake & Josh," "Victorious," and "The Thundermans." One of their biggest hits, however, was the show "iCarly," which focused on Carly Shay (Miranda Cosgrove), a young girl with her own web show titled iCarly, and the trials and tribulations she and her friends faced, both in making the show and in their own lives.
News of the show's revival on Paramount+ came as big news to those same fans, as the show had gone off the air in 2012. The revival of the series sees numerous performers from the original show reprising their roles, including Cosgrove, Jerry Trainor, and Nathan Kress. However, there was one notable name missing from the list of performers cast in the revival; Jennette McCurdy, who played Sam Puckett, Carly's best friend and co-host of iCarly. While the show has promised to explain Sam's absence when it airs, as reported by Entertainment Weekly, there are reasons why McCurdy isn't returning to "iCarly."
Jennette McCurdy dealt with eating disorders at a young age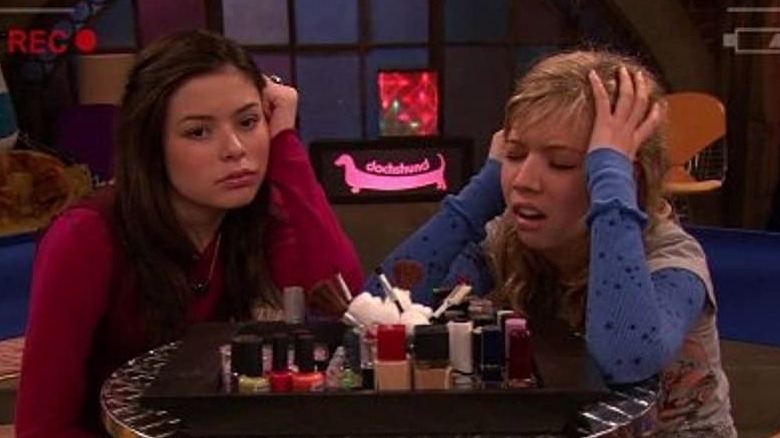 Nickelodeon
There are multiple reasons why Jennette McCurdy chose to retire from acting, starting with the eating disorders she dealt with at a young age. As a child actress, McCurdy did guest roles in a number of shows, from "Malcolm in the Middle" to "Will & Grace" before showing up on "iCarly" in 2007 in the role of Sam. McCurdy went on to appear in nearly every episode of the show, eventually headlining her own spinoff show titled "Sam and Cat" alongside Ariana Grande, who reprised the character of Cat Valentine from the show "Victorious."
However, while McCurdy's onscreen career was flourishing, her life off-screen was a different matter. McCurdy wrote an essay for HuffPost in 2019 in which she opened up about how eating disorders became a part of her life during her acting career, due to her mother pushing her to be more successful. She developed anorexia at age 11 and would count calories to remain physically small for her age, a tactic her mother allegedly reinforced as it would help her get more roles.
She grew to resent her acting career as an adult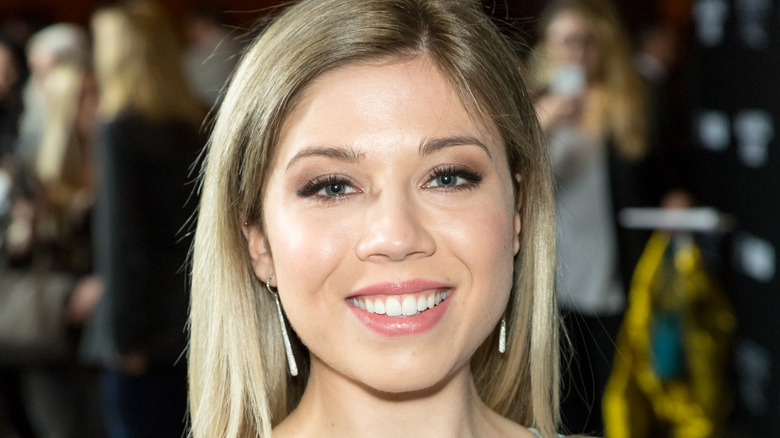 Greg Doherty/Getty Images
When McCurdy was 18, her mother was diagnosed with cancer, and the pressures of both her personal and professional life over the next three years led to bulimia, she explained in her HuffPost essay. The combination of urging from her sister-in-law and the numerous physical ailments she was dealing with caused McCurdy to seek help.
McCurdy also subsequently spoke about her feelings about acting on her podcast, titled "Empty Inside." She talked about being the main financial support for her family by the time she was 10 or 11, and how she was battling nervousness with every audition. She went on to reveal how acting was her mother's idea, and that when her mother died, that changed the direction of her life. She also mentioned being embarrassed by the roles she was doing while growing up, including that of Sam on "iCarly," and how that had led her to resent her acting career. The combination of all these factors led to her decision to quit acting.
McCurdy's last performance was on the one-woman stage show "I'm Glad My Mom Died." The 13-episode revival of "iCarly" is set to premiere on June 17 on Paramount+.