The Ending Of Summertime Season 2 Explained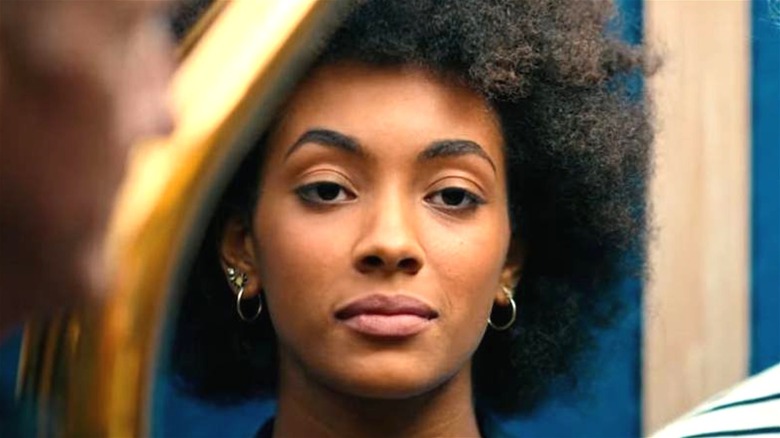 Netflix
When teenagers try to find love, odds are things will get messy fast. It's a tale as old as time (see "Romeo and Juliet" for just one example), and it's close to being a universal truth about humanity. Teen dramas are relatable across different cultures and time periods, and that's why a show like Netflix's "Summertime" is such a hit. 
"Summertime" is an Italian romantic drama centered on Summer, a young woman whose mother runs an inn on Italy's sun-drenched Adriatic coast. Summer is our hero, embarking on her first romances. The central relationship is between Summer (Coco Rebecca Edogamhe) and Ale (Ludovico Tersigni), a motorcycle racer who's lost his passion after a serious crash.
As a soapy drama, "Summertime" works best when everyone's lives are complicated. In "Summertime's" second season, Summer had two potential new love interests, Edo (Giovanni Maini) and Jonas (Andrea Lattanzi). Meanwhile, Ale tries to move on from Summer by dating Lola (Amparo Pinero Guirao), a fellow motorcycle racer. In the Season 2 finale, Summer watched as Lola was injured in a devastating crash. For Summer, it was a gut-wrenching moment that also brought unexpected clarify about her feelings for Ale.
Here's what the ending of "Summertime" Season 2 really means.
Summer may know what she wants, but it's still complicated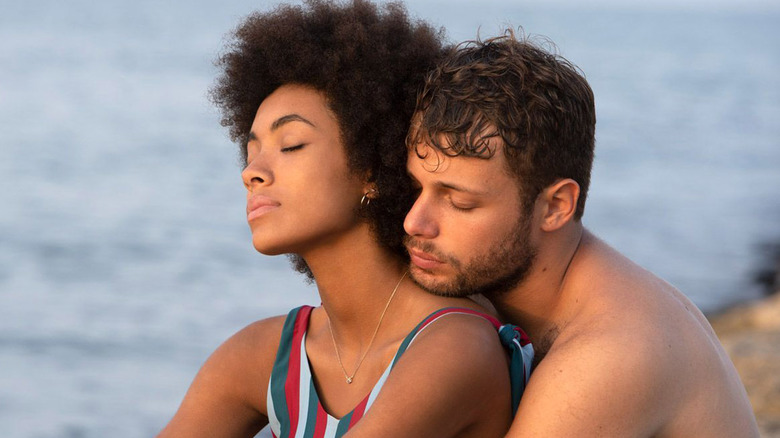 Netflix
When Summer watches Lola's accident, the moment also shows her a side of Ale she's never seen before. Back in Season 1, Ale doubted whether he wanted to race motorcycles ever again. Meeting Lola helped rekindle that passion. But Ale also had unfinished business with his rival, Jacobi Sandro.
The race in the Season 2 finale was a milestone in Ale's career, but it showed where his priorities really are. When Lola crashes, Ale stops his bike to check on her. He essentially forfeits the race, which Sandro goes on to win. It's an incredibly romantic gesture that moves Summer to tears. Although the show doesn't make it explicit, the moment also most likely makes Summer realize just how much she loves Ale. 
Of course, Lola is still in the picture. If she survives and recovers, she and Ale would most likely be closer together than ever before. Summer may have just realized what she wants, but actually getting it will be more challenging than ever.
But Summer's friends and their love lives will give her lots to think about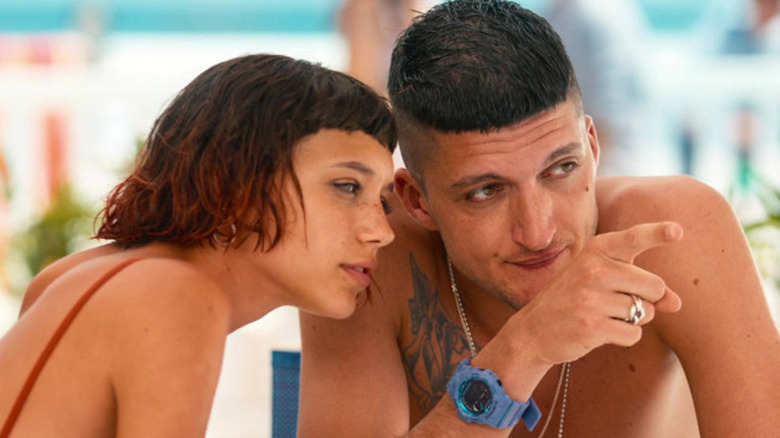 Netflix
There are two other developments in the "Summertime" Season 2 finale with implications for Summer's future. Summer's friend Dario (Andrea Lattanzi) has been having a budding romance with Rita (Lucrezia Guidone), a single mother with a son, Davide. Dario doubted whether he's ready for the responsibilities of stepfatherhood, but in the Season 2 finale, he committed to her. 
The Dario-Rita story is a subplot, and like many subplots, it reflects the main character's predicament. Summer herself is obviously torn between committing to Ale or committing to one of her other paramours. Dario and Rita might well inspire her to make a serious commitment to Ale. But Dario and Rita also have Davide to think about. Parenting has a way of bringing couples together. Without a compelling reason to be together like a child, we'll see how strong Summer and Ale's feelings for each other really are. 
Then there's Summer's troubled friendship with Sofia (Amanda Campana). In the Season 2 finale, Sofia admitted that she's long had romantic feelings for her best friend. Summer was unaware of it, but Sofia was still hurt by the fact that Summer didn't reciprocate. This will no doubt strain Summer and Sofia's friendship, but it also has ominous implications for Summer and Ale. 
Ale has always been more in love with Summer than vice versa. Summer may try to get back together with Ale in Season 3, but she also just saw how much she hurt Sofia by not reciprocating her feelings. Another breakup might destroy Summer and Ale's bond. 
Heading into Season 3, the stakes for Summer's love life have never been higher — or at least it feels that way to Summer. And isn't that what teen love is all about?