Jamie Lee Curtis Shares A First Look At More Iconic Borderlands Characters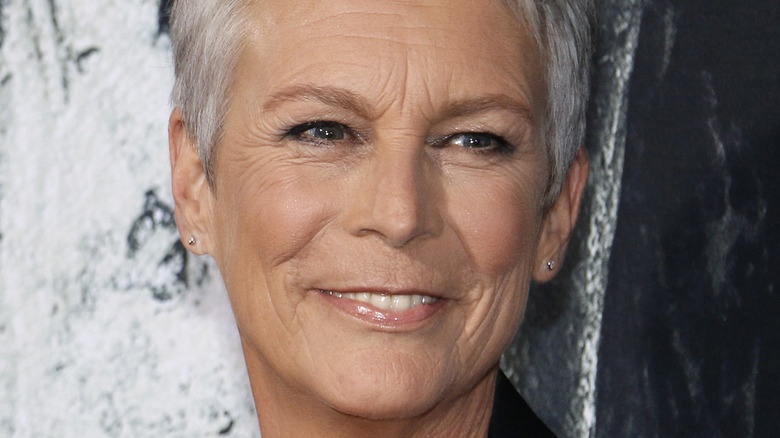 Shutterstock
"Borderlands" is a massively successful video game franchise that marries the tension and excitement of a first-person shooter with the more long-form mechanics of an RPG, and it has been around since the first game dropped way back in 2009. Since then, there have been two main sequels, a pre-sequel, and a plot-heavy adventure story through Telltale Games.
Considering that the latest in the series, "Borderlands 3," sold five million copies in just the first five days of its release, there was one thing that was becoming increasingly inevitable — a film adaptation. And with long-time horror guru and director Eli Roth on board (whose list of films range from the violent "Inglourious Basterds" to the all-ages adventure "The House with a Clock in Its Walls"), it already felt like "Borderlands" was in good hands.
Then we found out two very important things. First, the cast includes some heavy hitters, like Cate Blancett as Lilith, Jack Black as Claptrap, Kevin Hart as Roland, and arguably the most famous scream queen of them all, Jamie Lee Curtis as Dr. Patricia Tannis.
The second thing we found out is that the "Borderlands" movie and the "Borderlands" games will be different. Gearbox Software CEO Randy Pitchford tweeted, "To the interested: The Borderlands Cinematic Universe is not identical to the Borderlands Videogame Universe. We are authentic to characters, tone and style, but allow for independent storylines. The mediums are not the same, so the content should not be bound to the same rules."
If you were worried that meant the actors wouldn't resemble their video game counterparts, Jamie Lee Curtis just dropped a bunch of images that will put your fears to rest.
Movie characters who look like their game counterparts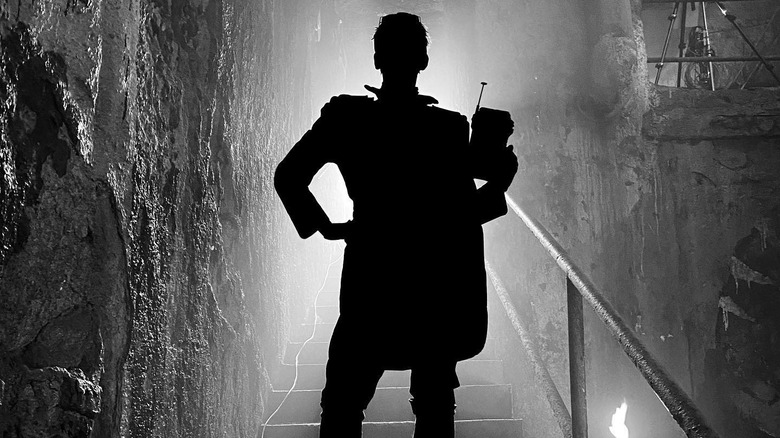 Lionsgate/Facebook
Recently, Jamie Lee Curtis posted an image of her Borderlands co-star Cate Blanchett as Lilith. Even though the image is in silhouette, it's amazing to see that the hair, costume, and accessories appear to be lining up with the video game Lilith's pretty much perfectly. It seems like the team behind "Borderlands" learned a thing or to from the early mistakes made by the people who crafted the film version of "Sonic the Hedgehog."
Today, Curtis decided she'd keep the silhouette train going and unleash five more images of characters we'll be seeing in the "Borderlands" film. And just like Lilith, they all look absolutely outstanding. Jack Black's version of Claptrap (effectively the Borderlands mascot) is the same shape as the video game version — he even has that arched antenna. Next, we have Krieg, played by Florian Munteanu, and while we can't see his trademark mask, his silhouette clearly shows his weapon, the Buzz Axe. Next up is Kevin Hart's version of Roland, and you can clearly make out the beret the game version of the character wears. Ariana Greenblatt's Tiny Tina is up next, and while her silhouette suggests a different costume for her from the game, her bunny ears are still very much intact. And finally, we get the biggest change from the original in Jamie Lee Curtis' version of Dr. Patricia Tannis. In fairness, who is more iconic — Tannis or Jamie Lee Curtis? Regardless, Curtis' Tannis will have a long coat and goggles, and that's what really counts.
"Borderlands" is set to hit theaters in 2022.