Scream Queens Who Became A-Listers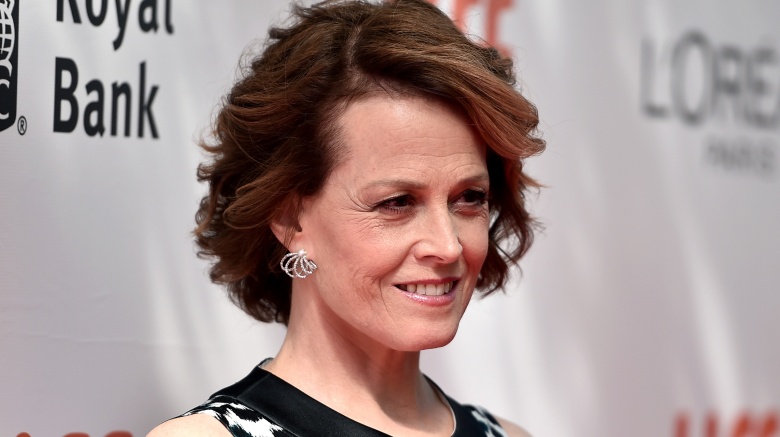 Getty Images
Emoting is an essential element of powerful acting, and since fear is a very real feeling that people experience, it makes sense that anyone who with serious screaming skills might turn out to be pretty good at showcasing enough of a range of emotions to become a "somebody" in Hollywood. These actresses paid their dues being chased by homicidal maniacs and/or battling back bloodthirsty creatures before they hit the big time.
Jamie Lee Curtis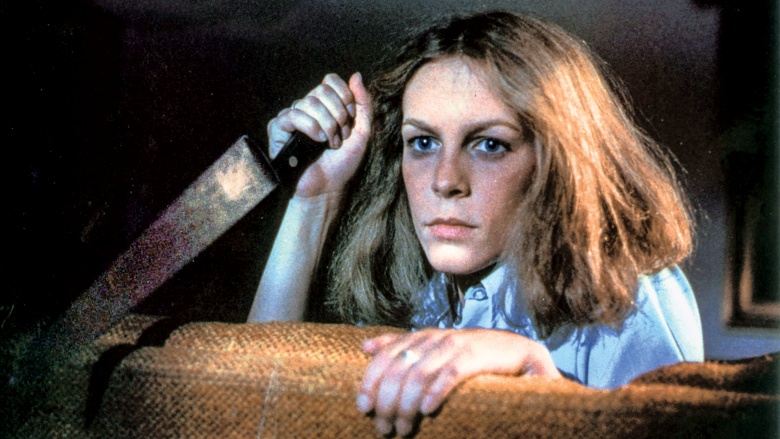 Like her mother Janet Leigh, who earned an Oscar nomination for her work in Alfred Hitchcock's Psycho, Jamie Lee Curtis is probably best known for her considerable horror roots. Curtis got her acting start in TV, but her first silver screen appearance was what really launched her career: she starred as Laurie Strode, Michael Myers' tortured sister, in John Carpenter's Halloween in 1978, the first of four times she'd appear in the role over the course of the franchise—including 1981's Halloween II, 1998's Halloween H20: 20 Years Later, and Halloween: Resurrection in 2002.
Curtis' status as a "scream queen" was most thoroughly established by the Halloween series, but she's appeared in quite a few thriller pics, like The Fog, Prom Night, and Terror Train—all of which reached theaters in 1980—as well as 1981's Road Games and the '90s efforts Mother's Boys and Virus. Most recently, she's starred in Fox's cheeky small-screen slasher satire Scream Queens as a bit of homage to her own status as a lady legend in the field. Outside of the genre Curtis has also garnered plenty of recognition—she's a Golden Globe and BAFTA-winning actress—but in spite of her many subsequent accomplishments, she'll probably always be known for the closet scene in Halloween. Really, how do you ever top that?
Sigourney Weaver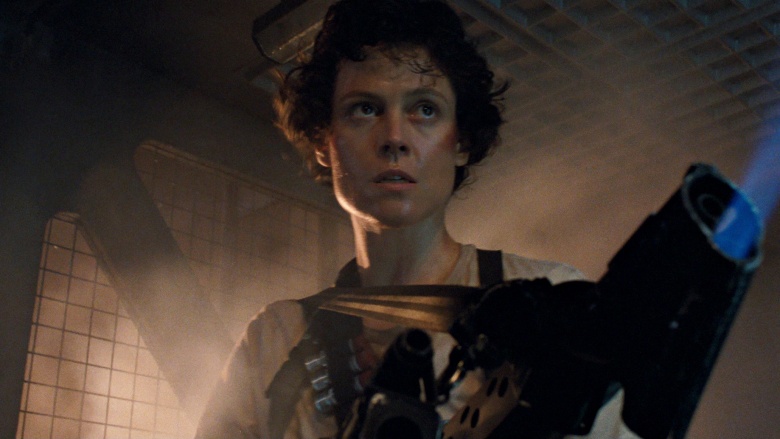 Sigourney Weaver's Oscar-nominated work as badass space soldier Lieutenant Ellen Ripley in Ridley Scott's 1979 freaky sci-fi classic Alien is still arguably her most recognizable role to date—a status helped along by the fact that she revisited it in 1986's Aliens, 1992's Alien 3, 1997's Alien: Resurrection, and an upcoming sequel to be helmed by Neill Blomkamp. She's also been seen in a number of other scary movies, such as 1995's Copycat, 1997's Snow White: A Tale of Terror, and 2004's The Village—and she made a major cameo in Drew Goddard and Joss Whedon's clever ode to all things horror, 2012's The Cabin in the Woods, as a cheeky wink to her genre royalty.
Weaver's enjoyed formidable success in plenty of other types of films, too. She won dual Golden Globes for best actress in Gorillas in the Mist and for best supporting actress in Working Girl, both released in 1988, and she was nominated for two Academy Awards the same year for those respective roles as well. She's also a commercially solid star, with a lifetime gross of over $2 billion at the box office so far.
Michelle Williams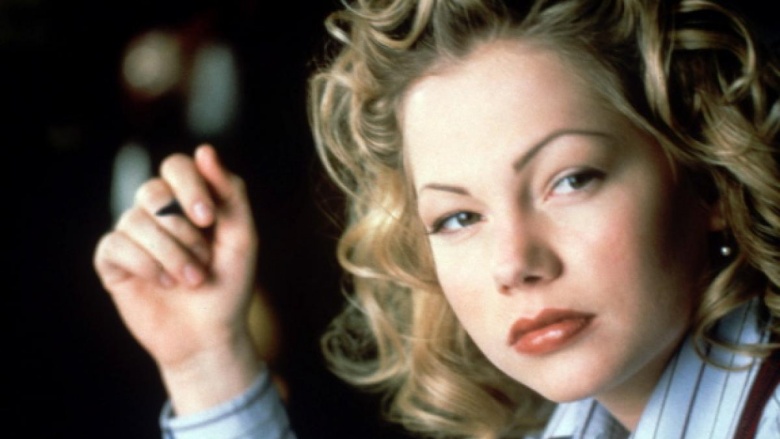 Before Michelle Williams earned her celebrity stripes in Dawson's Creek, she had a few hair-raising adventures in 1995's Species and 1997's Killing Mr. Griffin, and even after she reached household name status thanks to her turn as Jen Lindley in the small-screen teen drama, she didn't abandon her horror roots, signing on to star in spine-tinglers such as 1998's Halloween H20, 2008's Incendiary, and 2010's Shutter Island.
Outside the genre, she's gone on to become one of the most acclaimed actresses of her generation, earning three Oscar nominations for her dramatic roles in 2005's Brokeback Mountain, 2010's Blue Valentine, 2011's and My Week with Marilyn. Not too shabby for a girl who once ducked Michael Myers in his umpteeth terror trek.
Drew Barrymore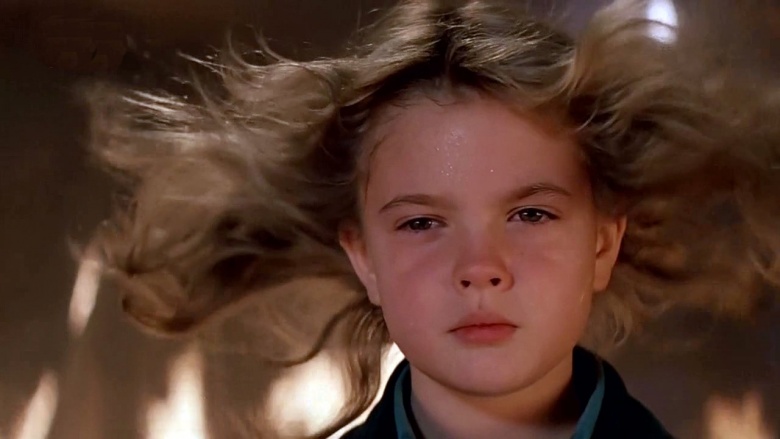 Drew Barrymore became a household name early in life thanks to her memorable supporting role in Steven Spielberg's E.T.: The Extra Terrestrial, which established her as a tiny scene-stealer for her work as the alien's pal Gertie and turned her into a child star. She followed that breakout success with back-to-back Stephen King adaptations in 1984's Firestarter and 1985's Cat's Eye. Barrymore's career cooled later in the '80s, but she returned to the thriller and horror genres while building a comeback, starring in the early '90s efforts Poison Ivy, Waxwork II: Lost in Time, No Place to Hide, and Doppelgänger on her way to the grown-up A-list. Her opening cameo in Wes Craven's Scream offered an obvious nod to her significant scream queen credentials.
Barrymore later developed some major mainstream movie appeal and even won a Golden Globe in 2009 for her work in the TV movie Grey Gardens. Some of her biggest successes have come in the rom-com realm, with hits like The Wedding Singer, Ever After: A Cinderella Story, Never Been Kissed, 50 First Dates, and He's Just Not That Into You. Even still, she'll likely always be best remembered as little Charlie McGee, the pyro girl, and "our girl" Amanda, whose gnarly tomcat General pounced on the troll that tormented her at night.
Brooke Shields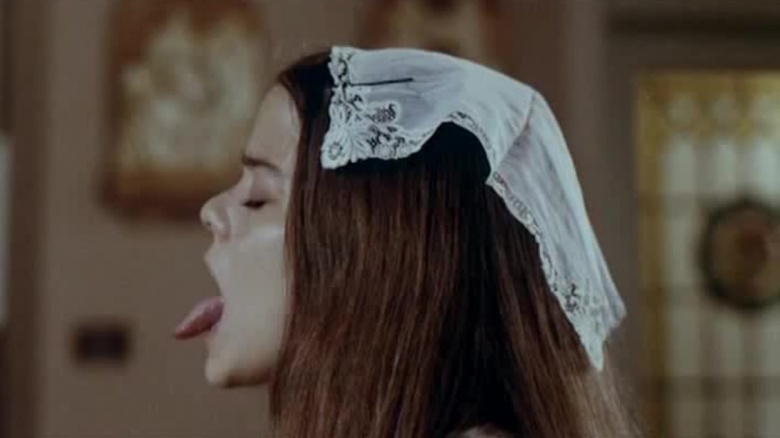 Brooke Shields is another starlet who got her start in the biz before she was even in double digits. Her theatrical debut came by way of Alfred Sole's review-revered 1976 horror effort Alice Sweet Alice, about a little girl who is brutally murdered, and her sister is the central suspect. Shields would later earn headline notoriety thanks to The Blue Lagoon and Endless Love, but she still didn't neglect the genre that gave her a start. Later in her career, she went on to add The Seventh Floor, Tales From the Crypt, Freeway, and The Midnight Meat Train to her catalogue of cinematic chillers.
Eva Mendes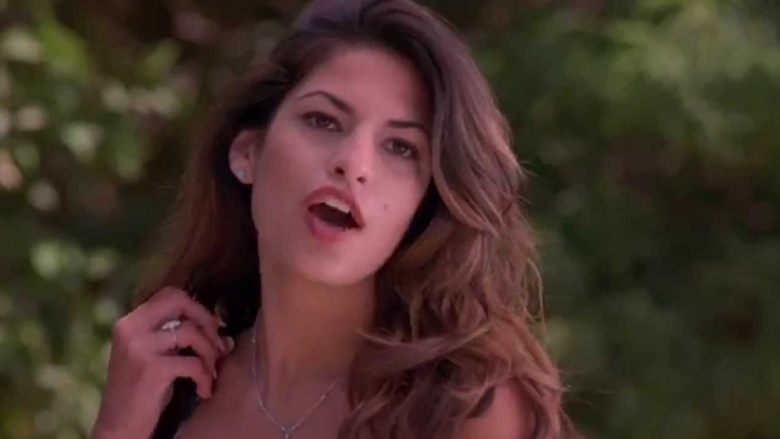 Other than a tiny TV role in ER, Eva Mendes' first real acting gig was a small supporting part in 1998's Children of the Corn V: Fields of Terror. She appeared as Kir, a teen who unwisely decides to join Ezekial and his Satanic cult of children who worship "He Who Walks Behind the Rows." Perhaps mercifully, the movie was of the straight-to-video cheese variety and didn't stop her from becoming a household name—she even took a second shot at the slasher sequel game in 2000, taking a role in Urban Legends: Final Cut. Mendes went on to hit her career stride in films like Training Day and Hitch, and never has to revisit her cringe-worthy horror film history—although as some of the other actresses on this list have proven, sometimes it's good to go back.
Reese Witherspoon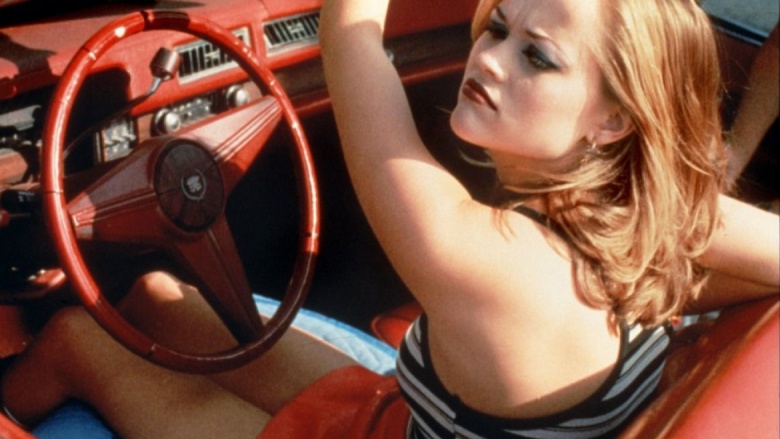 Oscar-winner Reese Witherspoon is currently best known for her romantic comedy films like Legally Blonde and Sweet Home Alabama, as well as her acclaimed parts in fact-inspired dramatic hits such as Walk the Line, which won her an Oscar for best actress, and 2014's The Good Lie.
What really helped her first begin to claim some fame in the mid-'90s, however, were her turns playing into terror tropes, including her run as the redneck version of Red Riding Hood in the cult hit Freeway and her work in Fear, in which she played a teen girl whose infatuation with a deranged Mark Wahlberg becomes the worst first boyfriend experience ever. She also starred in the psychological thriller American Psycho as the unwitting arm candy of a secret serial murderer.
Courteney Cox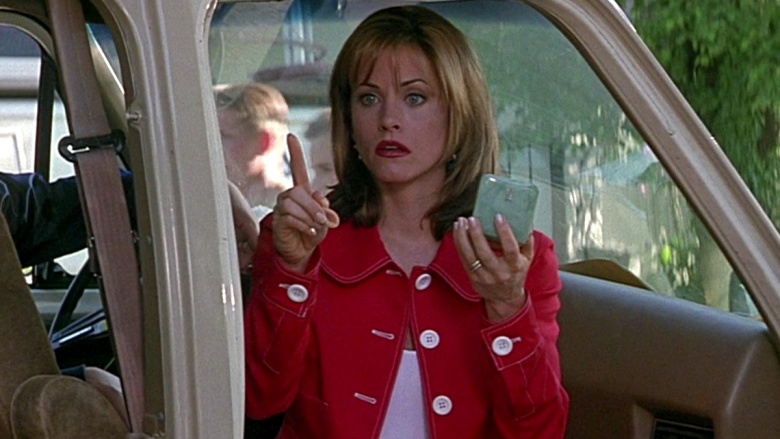 Courteney Cox's biggest claim to fame might be her 10 seasons as Monica Geller on Friends, but she also made something of a splash in the slasher cast of Wes Craven's 1996 hit Scream, in which she starred as plucky field reporter Gale Weathers, who reported on (and then got caught up in) a series of serial murders afflicting many of the teens in town. The popularity of the pic spawned a series of sequels in which she revived her role, including 1997's Scream 2, 2000's Scream 3, and 2011's Scream 4.
Jennifer Aniston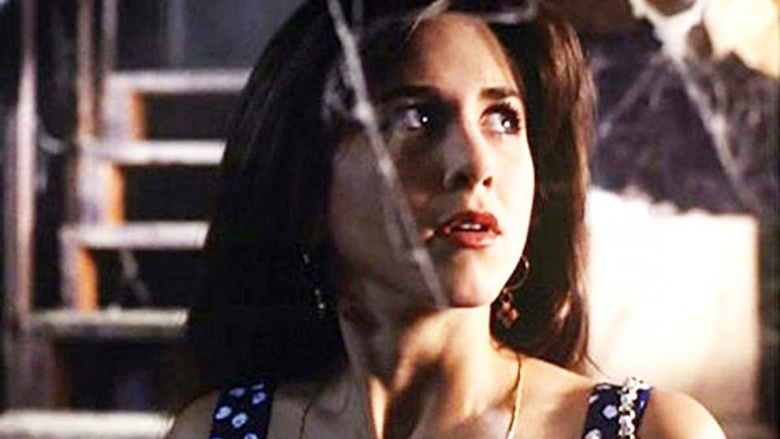 Long before Jennifer Aniston became America's Sweetheart as Rachel Green in Friends, she made her feature film debut in the 1993 comedy-slasher flick Leprechaun, playing a teen caught in a life-or-death struggle against a maniacal leprechaun hellbent on recovering his stolen treasure. Once Aniston established herself as a rom-com regular, though, she mostly steered clear of any bone-chillers—she did star in the 2005 crime thriller Derailed, but that was more drama-oriented than horror. As this list proves, however, she'll never truly escape her hilarious horror roots.
Sarah Michelle Gellar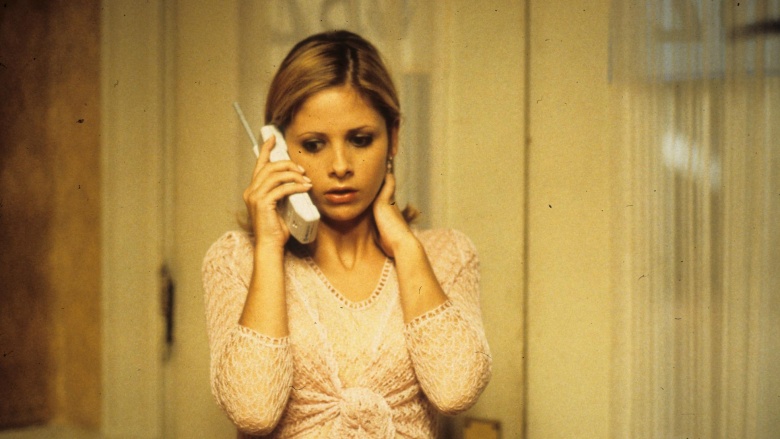 Sarah Michelle Gellar's fanbase is probably most dense with Buffy the Vampire Slayer viewers because her turn as the titular stake-wielder was popular, long-lived, and even inspired a spinoff series in Angel. But just as that career-making role started taking off in 1997, Gellar starred a pair of slashers that helped launch her film career, playing sorority sister Cici in Scream 2 and doomed beauty pageant winner Helen Shivers in I Know What You Did Last Summer.
Even after retiring the Buffy Summers persona that catapulted her to TV icon status, Gellar returned to the genre to give everyone goosebumps in 2004's The Grudge and 2006's The Grudge 2 and The Return. She and her husband Freddie Prinze Jr.—whom she met on the set of I Know What You Did Last Summer, by the way—paid a little tribute to their shared status as horror hotshots in the live-action adaptation of the comedically creepy Scooby-Doo series.
Sharon Stone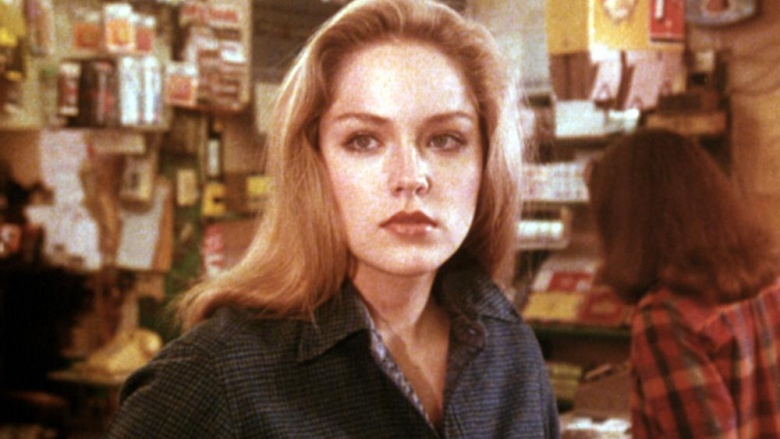 Throughout her career, Sharon Stone has proven she has a basic instinct for selecting solid starring roles, but before she was a star, she was just another struggling actress. Take, for example, her theatrical debut in 1981's Deadly Blessing, a Wes Craven production that might've seemed like a sure thing, given that the director had already established himself with Last House on the Left and The Hills Have Eyes. The pic was both panned and ignored by audiences but did nothing to stop the eventual Oscar nominee from ascending to a higher profile a few years later.
Mila Kunis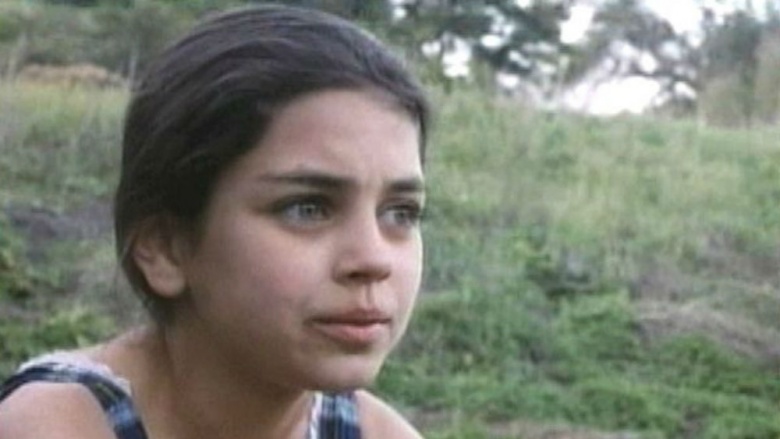 Mila Kunis' most celebrated role to date came as the unsettling ballerina Lily in Darren Aronofsky's eerie 2010 dance flick Black Swan, but her first true terror role came courtesy of the 1995 remake of Piranha. It wasn't the last time she'd try her hand at summoning up a few thrills, and it may not have even been the worst; she also appeared in the critically eviscerated 2002 sequel to the adaptation of Bret Easton Ellis' novel American Psycho—titled American Psycho II: All American Girl—and the 2007 straight-to-DVD dud Boot Camp.
Luckily for Kunis, there's been no shortage of work available to her, despite a few fearful flubs. While still starring in her long-running role as Jackie Burkhart on That '70 Show, she started voicing the character of Meg Griffin on Fox's animated comedy series Family Guy and has since boasted starring roles in flicks like Ted, Oz the Great and Powerful, and Bad Moms.
Renee Zellweger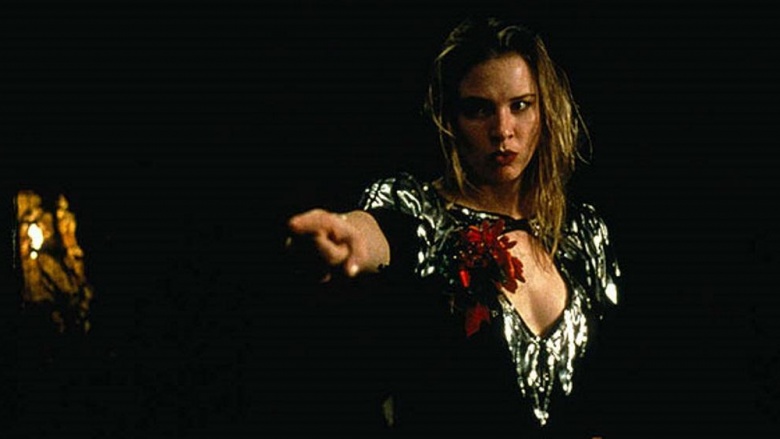 Renee Zellweger might've had everyone at "hello" in her breakthrough role as Dorothy "I will come with you" Boyd in Cameron Crowe's massive 1996 hit Jerry Maguire, but before she started tugging on heart strings in rom-coms like Bridget Jones' Diary, she did a stint in the horror house with her role in Texas Chainsaw Massacre: The Next Generation—filmed long before she shot to recognition, but released shortly after her career started to flourish.
Although she and co-star Matthew McConaughey, who'd also seen some star power emerge around the same time, tried to stifle the panned flick's release, she must not have disfavored the genre itself; she returned to it again in Case 39 with Bradley Cooper, another horror release whose arrival was significantly delayed. It hit theatres in 2010, a full four years after it was filmed.
Demi Moore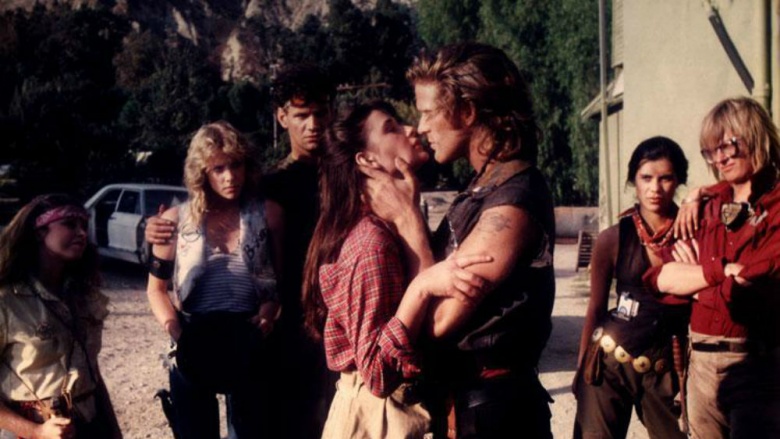 Just before Demi Moore became a member of the '80s hitmaking squad known as "The Brat Pack," she appeared in a little-known 1982 sci-fi horror flick called Parasite, which was critically destroyed. It wasn't her only stint with the otherworldly—she also starred in the 1988 religious/apocalyptic thriller The Seventh Sign and the 1990 supernatural romantic drama Ghost—and she also went on to accrue her fair share of acclaim in non-genre efforts. A handful of Moore's better-known efforts include Disclosure, The Juror, St. Elmo's Fire, A Few Good Men, and Indecent Proposal. Obviously, despite initially unfavorable reviews, her turn in Parasite didn't gnaw away at her career prospects.
Charlize Theron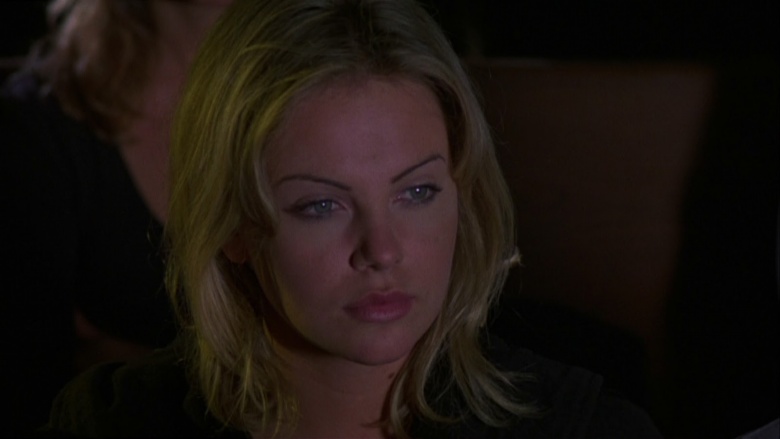 Charlize Theron's illustrious career brims with heart-pounding dramas—perhaps most notably, her Oscar-winning work as real-life female serial killer Aileen Wuornos in 2003's Monster—and her loyalty to hair-raising Hollywood pictures is perhaps at least partially due to the fact that she got her start in the genre with a small role in 1995's Children of the Corn III: Urban Harvest.
Though she never quite returned to such, ahem, corny fare, she's done her fair share of thrillers. Examples include her roles in 1997's The Devil's Advocate and the 2002 suspense pic Trapped, as well as the 2009 adaptation of Cormac McCarthy's gutting dystopian story The Road, Ridley Scott's creepy 2012 space adventure Prometheus, and the 2015 book-to-screen treatment of Gillian Flynn's murder mystery Dark Places.