Here's Where You Can Watch The Martian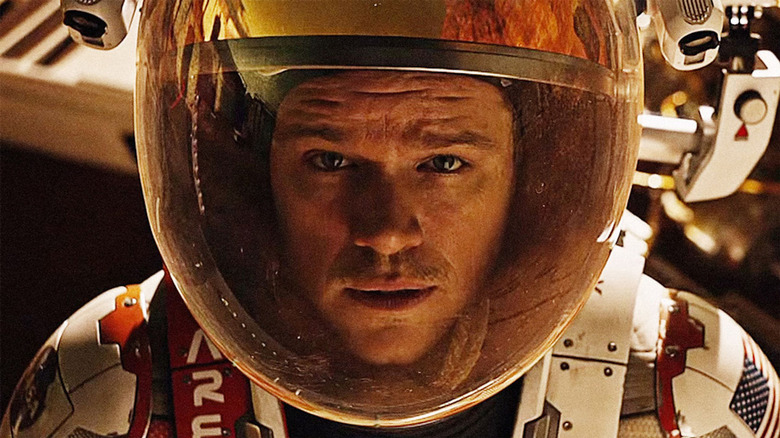 20th Century Studios
If one were to pore over the best sci-fi films released in the past decade or so, they'd be hard-pressed to find one quite as well-loved as 2015's "The Martian." Adapted by "The Cabin in the Woods" helmer Drew Goddard from Alex Weir's novel of the same name, and directed by the legendary Ridley Scott, "The Martian" stars Matt Damon as astronaut and botanist Mark Watney. After his crew mistakenly strands him on Mars, Mark is forced to rely on his wits to survive the endless perils of the Red Planet. 
Equal parts harrowing survival thriller and stark character-driven drama, "The Martian" finds Damon delivering one of his finest performances to date, and doing so almost entirely sans scene partners — though the film does boast a stacked cast of supporting players including Jessica Chastain, Kristen Wiig, Jeff Daniels, Mackenzie Davis, Donald Glover, Chiwetel Ejiofor, and Sebastian Stan. 
Epic scope and white-knuckle thrills aside, Damon's performance alone makes "The Martian" worthy of a rewatch — or a watch for the first time. But be warned: If you're looking to watch "The Martian" at home, your options are a bit more limited than you might think.
Where to find The Martian in the streaming realm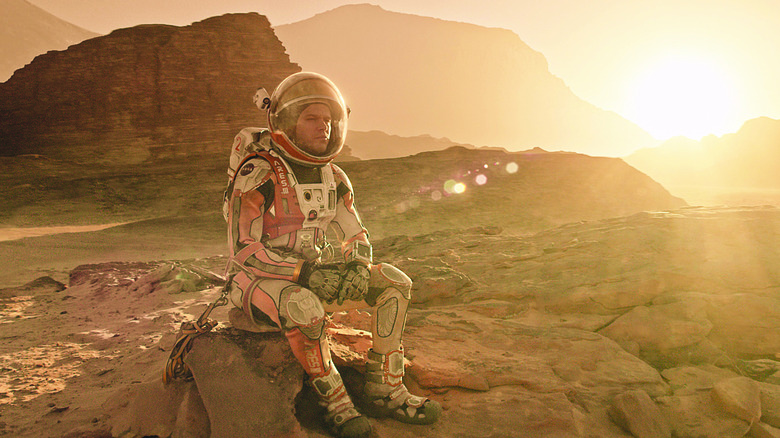 20th Century Studios
Unfortunately, "The Martian" isn't currently available to stream as part of a subscription to any of the major platforms. Frustrating as that might be, it doesn't mean you don't have any viewing options if you're looking to book a trip to Mars. Rather, it means you'll need to shell out a few extra bucks to get your peepers on "The Martian" for the time being. 
You can hit up iTunes, Amazon Prime Video, and several other video-on-demand platforms to rent the movie at a cost of roughly $4 to $5. Sling TV subscribers who've signed up for the service's Sling Blue package will want to keep an eye out on FX too, as "The Martian" is currently a regular player on the network. Likewise, if you're still attached to your cable, you can track the movie down on FX via your subscription. And for those who appreciate the "watch it anytime I want" purity of physical media, there are obviously several DVD and Blu-ray options available at varying degrees of cost.
That being said, you could always just wait it out for now since "The Martian" will almost certainly be hitting one of those major streamers somewhere down the road. The choice is yours.