Why Rani Singh From Sweet Tooth Looks So Familiar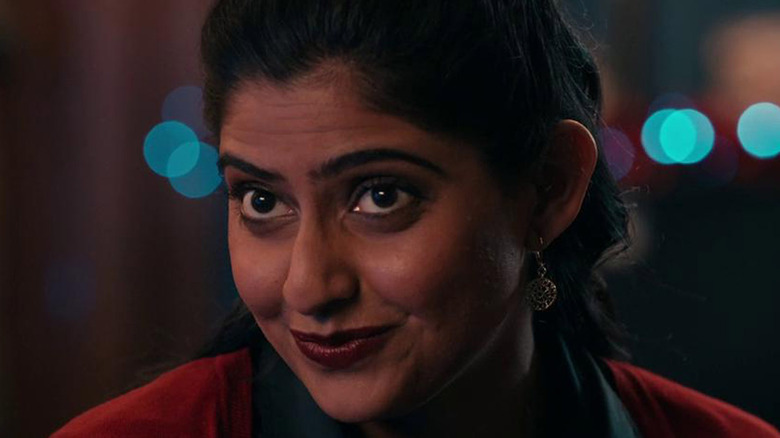 Netflix
If you're a fan of the many wild and weird comics published under DC's Vertigo imprint, like "V for Vendetta" or "Sandman," or if you just enjoy strange shows that are unlike anything else on TV, you should definitely check out "Sweet Tooth." Based on a comic created by Jeff Lemiere, "Sweet Tooth" takes place in a post-apocalyptic world in which humanity has been decimated by a virus and mysterious human-animal hybrids start to appear. Christian Convery plays the titular Sweet Tooth, a deer-human hybrid boy who finds a group of fellow hybrids to search for the truth of their origins. It premieres on Netflix on June 4.
Beyond Convery, "Sweet Tooth" has a strong cast that includes "Saturday Night Live" alum Will Forte and veteran actor James Brolin as the narrator. And then there's Aliza Vellani, who plays Rani Singh, the warmhearted spouse to Dr. Singh, a scientist who performs experiments on the hybrid kids. Vellani is a Canadian actress who's been working steadily since 2007, when she was a teenager. She's appeared on many TV shows and movies in the U.S., Canada, and more. Here's why you may recognize her.
Her first recurring role on a TV series was on Little Mosque on the Prairie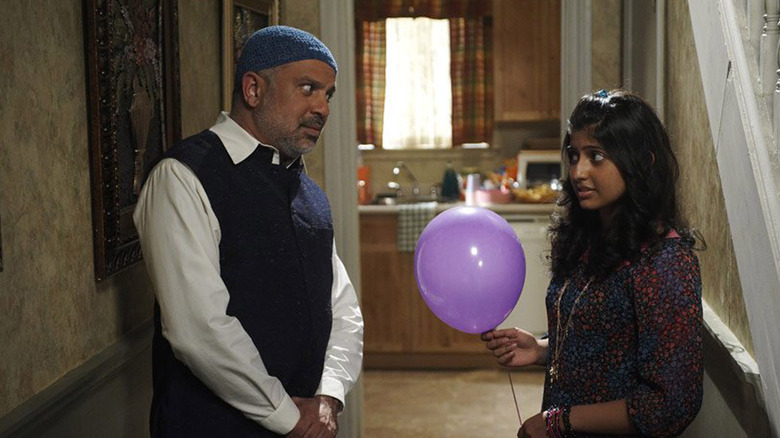 CBC
"Little Mosque on the Prairie" was a Canadian sitcom that aired from 2007 to 2012. It was a groundbreaking show in terms of multicultural representation on TV, and it was a darn funny show to boot. The series followed the community of a mosque in small-town Canada which navigated the ups and downs of living in two different cultures. Aliza Vellani was cast as teenager Layla Siddiqui, which was her first professional acting role. Layla and her father Baber (Manoj Sood) were usually at odds with each other; Baber was one of the most conservative members of the congregation, while Layla, a second-generation Pakistani-Canadian, had much more progressive views. 
Vellani was born in Vancouver to Indian parents who had emigrated from East Africa, and she was able to relate to Layla's struggles — although her parents are much more liberal than Baber was. In an interview with blogger Abbas Karimjee, Vellani said that identified with the compromises Layla had to make between living up to her father's values and doing what she wanted. "Like any teenager, she rebelled and tried tricking her dad to have her way. In the end she made the right choices. Layla is a great role model and a fun character. I love playing her."
Aliza played Nurse Sandeep on the X-Files revival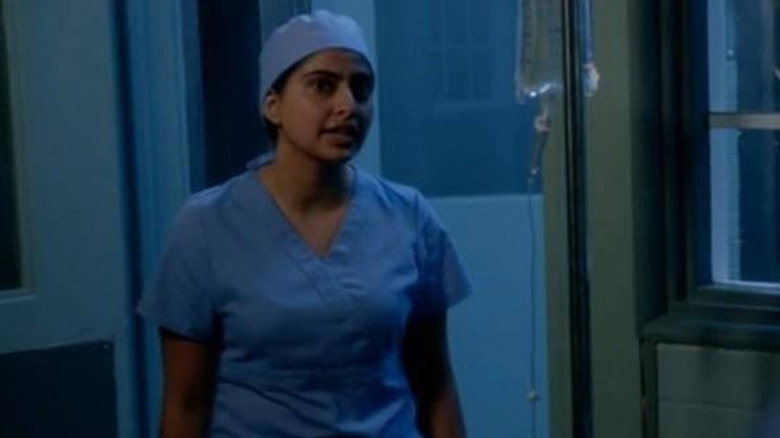 Fox
In 2015, Aliza Vellani landed a coveted role on "The X-Files," the revival of the classic sci-fi mystery series that ended its original run in 2002. She played Sandeep, a surgical nurse at Our Lady of Sorrows Hospital who was assigned to work with Dana Scully (Gillian Anderson). In an interview with Allison Warner at Talk Nerdy with Us, Vellani admitted that while she was too young to watch "The X-Files" during its original run, she binged the show upon being cast and quickly caught up.
For Vellani, the best part of the gig was working alongside Anderson, whose work on "The X-Files," "Hannibal," and the "The Crown" has made her a legend. "Working with Gillian was amazing," Vellani said. "While between takes she would tell the best stories." Velani described Anderson as "a major highlight" of her experience working on the show.
She's made many memorable guest appearances on The CW's dramas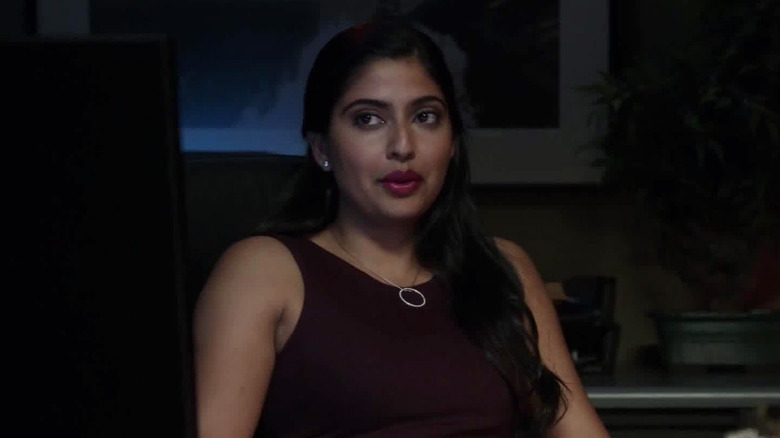 The CW
If you're a fan of The CW and its many teen dramas, odds are you remember Aliza Vellani from one of her several guest appearances on the network's shows. Her first appearance on The CW came in 2015 when she appeared on "iZombie," the show about Canadian medical examiner Olivia Moore (Rose McIver) who secretly became a zombie and ate victims' brains to find out who killed them. Vellani appeared in two episodes from the first season, including the pilot. Her role was Dr. Marcy Khan, Olivia's friend/rival at the hospital who became a zombie.
In 2016, Vellani appeared on "Supernatural" as Beth, a Child Protective Services Worker whom demon hunter Dean Winchester (Jensen Ackles) suspects to be a witch. He turns out to be wrong and they go on a date, a better ending than most who cross paths with the Winchesters get. A year later, she appeared on "The Flash" as Sheila Agani, a member of a tech startup that gets hacked.
Finally, in 2018, Vellani appeared on "Riverdale," the high school drama based on a reimagined version of "Archie Comics." Vellani's character, Mrs. Haggly, is a history teacher at Riverdale High who was originally a character from the comics.