The LGBTQ+ Drama Hidden Gem You Can Watch On Hulu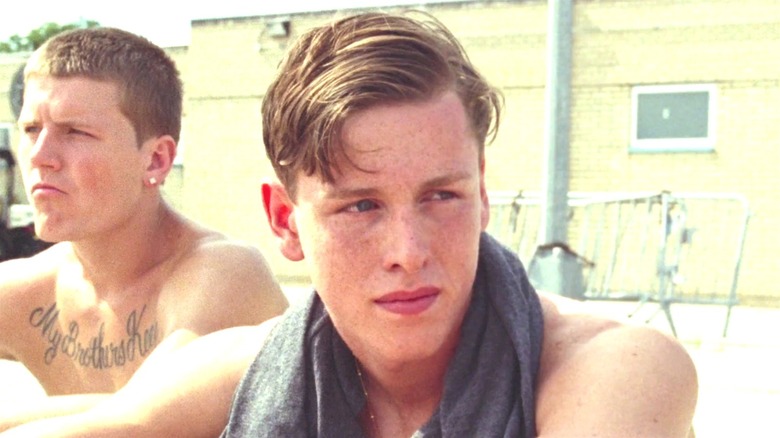 Neon
Queer cinema has been enjoying a bit more attention in recent years. Films like "Call Me By Your Name" and "Moonlight" both explore gay male identity. On television, shows like "Pose" and the latest season of "Master of None" are doing the same thing for queer people in general as well as tackling issues of gender identity.
For every mainstream LGBTQIA+ story, there are tons of smaller stories that don't get the same attention. In the '80s, films about AIDS like "An Early Frost" or "And the Band Played On" got lots of attention, but indie pictures like "Buddies," which explored the relationships between gay men within the Buddy program, which provided care for queer people living with (and isolated by) HIV and AIDS, were just as important.
And similarly, with the current abundance of mainstream stories about queer youth, there are also indie pictures which can slip through the cracks. There's a film streaming on Hulu right now called "Beach Rats," and as we head into the summer season, you might find yourself interested in checking out this movie about living a double life between the streets of Brooklyn and the sandy dunes of Coney Island.
Beach Rats is an exploration of closeted life in New York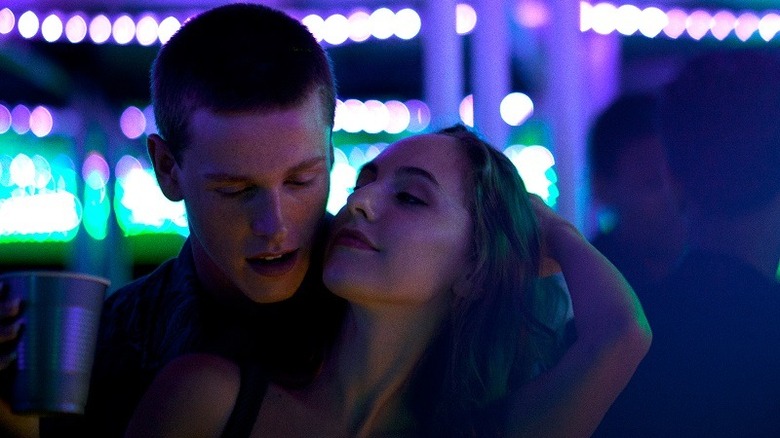 Neon
"Beach Rats" is centered on the life of a young man named Frankie (Harris Dickinson), who splits his life between hanging out with his usual friends plus his girlfriend Simone (Madeline Weinstein) and going online to cruise for older men to hook up with.
Closeted young men (even ones in largely queer-positive metropolises like New York City) are incredibly common. Frankie is one of those men who doesn't view being gay as an identity so much as he simply decides that sometimes he wants to have sex with other men. Obviously, Frankie is covering a big part of his identity because he fears how his usual group of friends will react. Much of "Beach Rats" is about the endless cycle of wanting and failing to find a way to blend two seemingly disparate elements of a life.
In an interview with Steve Erickson at RogetEbert.com, "Beach Rats" writer and director Eliza Hittman talked about the trap of staying in the life you're brought up in, especially if you're a queer kid living in a largely heterosexual environment. "Even if he went to college, it would still be an extension of the world he started out living in," said Hittman of just how deeply entrenched a closeted person can be.
Something else that's interesting about "Beach Rats" is the casting. With a few exceptions like Dickinson, many of the people cast were actual non-professional Brooklyn street kids. "His three friends and his sister were found in different handball courts in Brooklyn," Hittman revealed. "It's useful when you're casting non-professional actors to get people who have other skills that might translate." 
If you're looking for a complex exploration of young, queer identity on the streets of New York City, "Beach Rats" is streaming on Hulu now.