Master Of None Season 3 Trailer Gives Fans What They've Been Waiting For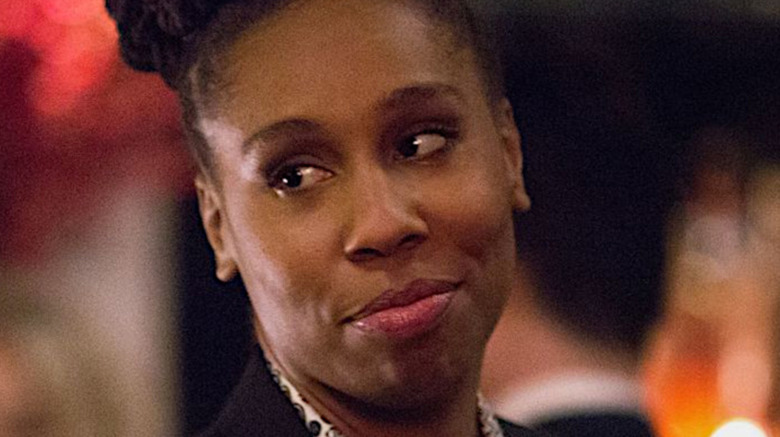 Netflix
The Aziz Ansari and Alan Young-created Netflix series "Master of None" is returning for its third season, and the show seems set to change in a substantial way. First of all, it's almost shocking to see the season back for a third season at all. "Master of None" Season 2 debuted in its entirety all the way back in May 2017. Four years later, not only is it back, but it seems to be focused (for now) on a different character.
"Master of None" Season 2 ends with Dev (Aziz Ansari) in a very tricky position. After an entire season of trying to sort through his love of cooking and where that love takes his career in the long term, the show increasingly focuses on the love he's feeling for Francesca (Alessandra Mastronardi). The hitch, of course, is that Francesca is in a relationship with Pino (Riccardo Scamarcio).
After a season of "will they or won't they," the final episode of Season 2 closes with Dev and Francesca lying together in bed. What does that mean for these two characters? Are they in love? Is Francesca leaving Pino for Dev? The most surprising answer to all of these questions is that none of them are even hinted at in the trailer for "Master of None" Season 3 — but we do find out some things fans will be very excited about.
Master of None's evolution and release date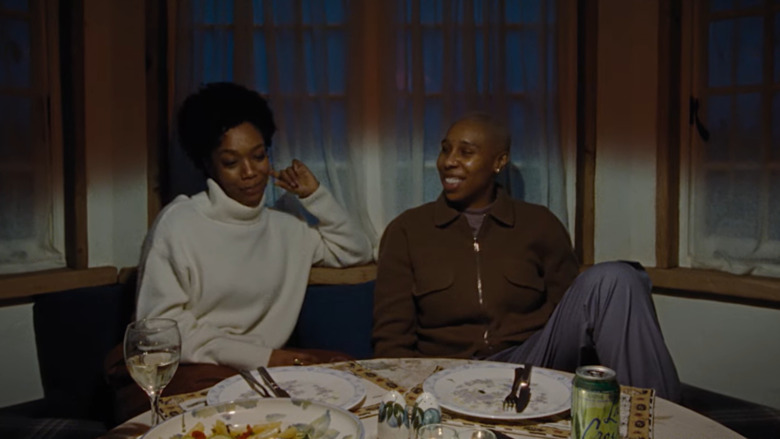 Netflix
While much of "Master of None" focuses on Dev, actor and writer Lena Waithe's character Denise has experienced increased popularity. The Season 2 episode "Thanksgiving," in particular, gave watchers a deeper understanding of Dev and Denise's long-time friendship — and it also told the story of Denise embracing her own sexuality.
Not only was "Thanksgiving" a popular episode with "Master of None" fans, but it clearly was one for the creative team as well, because the entire Season 3 trailer is focused on Denise and her partner Alicia (Naomi Ackie). A press release confirmed (via The Hollywood Reporter) that fans will see an "evolution of the series" that "illustrates the ups and downs of marriage, struggles with fertility, and personal growth both together and apart."
Season 3 will run for five episodes and will be written and directed by Ansari, with Waithe also contributing as a writer. If you pay close attention, you will even see Ansari's character Dev appear in the trailer for a brief moment, so we'll get at least some sense of what he's been up to as well. The biggest news of all, though, is the release date. After four years of waiting, the third season will drop on May 23.
The first two seasons of "Master of None" are streaming on Netflix now.