The Upshaws Season 2 - What We Know So Far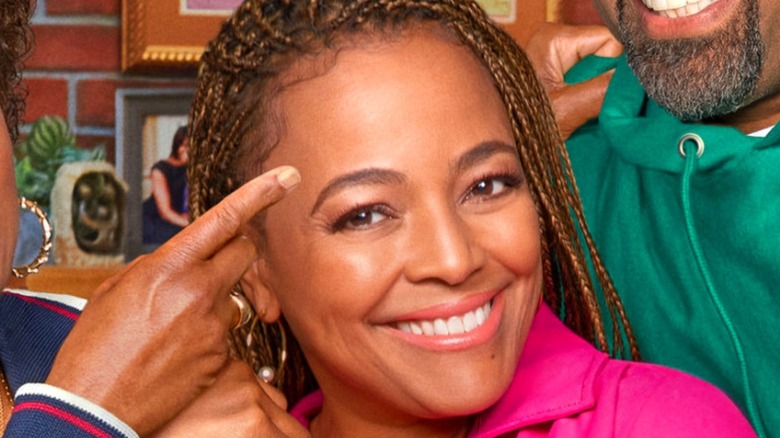 Netflix
"The Upshaws" is a brand new sitcom that's winning viewers' hearts during its first season. Described by The New York Times as a "throwback sitcom with modern views" on such subjects as romance, sexuality, and love, it fills a void that has existed since the end of '90s black sitcoms such as "Family Matters" and "The Fresh Prince of Bel-Air." Co-produced and co-starring stand up comic Wanda Sykes ("The New Adventures of Old Christine," "Bad Moms"), the series also features sitcom royalty Kim Fields ("The Facts of Life," "Living Single") and comic Mike Epps ("Meet the Blacks," "The Hangover" trilogy). 
This strong combination of stars is just one reason that fans have quickly binged through the show's ten episodes and are excitedly waiting for Netflix to announce a new season to enjoy and pick apart. What will that season be about, when can we expect it, and who will be in it? Here's everything we know about another season of "The Upshaws."
When will Season 2 of The Upshaws be released?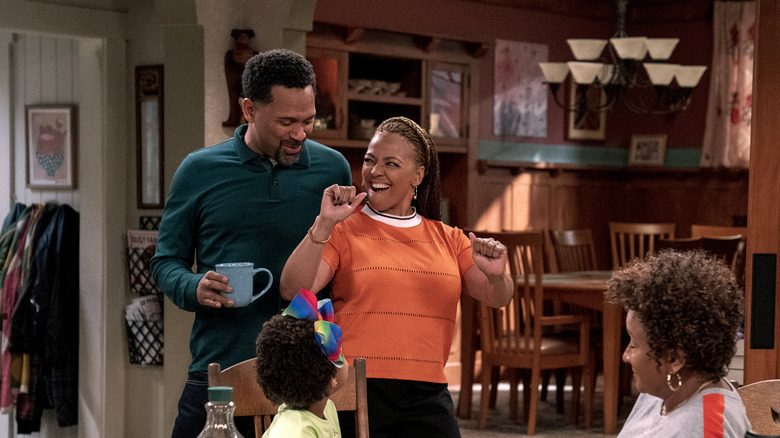 Lara Solaniki/Netflix
The first season of "The Upshaws" debuted May 12 on Netflix. Because it usually takes a few months of gathering accrued ratings for any order of a series renewal, it's unlikely that Netflix will renew "The Upshaws" before the fall of 2021. 
According to IGN, audience retention (how long a person watches an entire episode of a series, and how many they watch afterwards), ownership (is the series owned by Netflix Studios, or was it produced by another studio and sold to Netflix?), licensing (are they characters from another popular media?) and an ability to stand out among the pack of shows the network's already airing are crucial factors in getting a show renewed on Netflix.
Beyond those strictures, when one adds on production time, writing time and editing, as well as any safety measures that need to be undertaken to preserve the health and safety of the show's cast and crew during the pandemic, it's unlikely we'll see a second season of "The Upshaws" until at least 2022, possibly late in the spring.
Who will star in Season 2 of The Upshaws?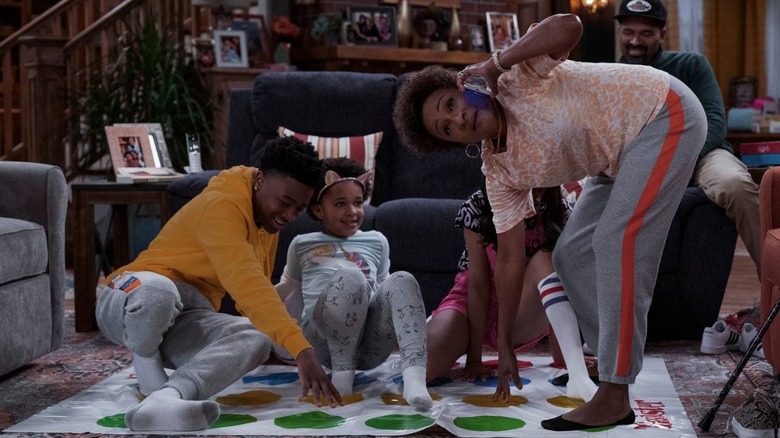 Lisa Rose/Netflix
Should "The Upshaws" be renewed by Netflix for a second season, it's likely that the entire main cast will return. Mike Epps is patriarch and garage owner Bennie Upshaw and Kim Fields plays his wife, Regina. Wanda Sykes is Lucretia, Regina's sister and co-owner of Bennie's garage. 
Gabrielle Dennis appears as Tasha Lewis, mother of Bennie's son, Kelvin (Diamond Lyons), who was conceived while Regina and Bennie were on a break. Khali Spraggins is Aaliyah, close in age to Kelvin, and Regina and Bennie's eldest daughter. Jermelle Simon plays Bernard Upshaw, Jr., the oldest son that Regina and Bennie had while they were both in high school. Jr. is an adult who feels as if Bennie is an uninvolved dad. 
Rounding out the family is Journey Christine as Maya Upshaw, Regina and Bennie's youngest daughter, and Page Kennedy as Duck, Bennie's best friend, who works at the garage and is freshly freed from prison. It's also likely that Ayaamii Sledge will be back if the series is picked up, for reasons outlined below. 
What will Season 2 of the Upshaws be about?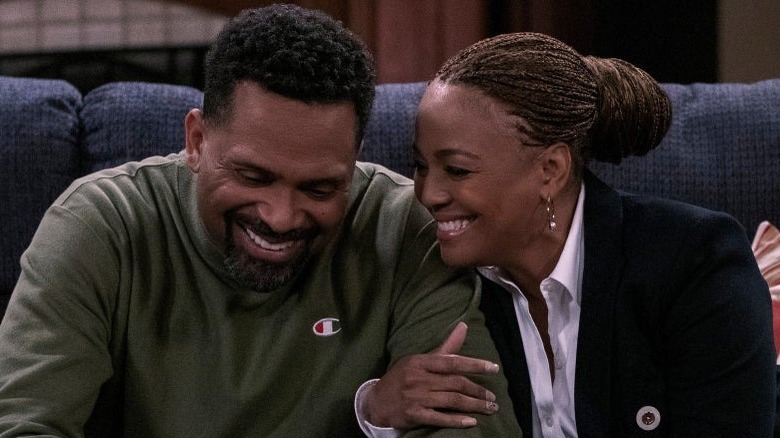 Netflix
There are several plotlines that will likely resume when and if "The Upshaws" is renewed for a second season. This season features an ongoing plot involving Regina and Bennie on a break after a major argument, it wraps up when Bennie and Regina fall back into bed after a long dry spell in "Gloves Off." However, multiple other plotlines remain open.
Bernard Jr. comes out as gay during "Backslide," to the welcome of his family. This will likely effect the show going forward, as he navigates the world as an out gay man. Regina has now passed her GMAT test, which means her career changes will likely affect further plotline developments.
Perhaps most importantly, in the last few moments of "Backslide," a little girl appears on the Upshaw's doorstep, and declares that Bennie is her father.  Whether she was conceived during Regina and Bennie's break, and how long their break truly was, will have to be explored when the show comes back for a second season. Even if Netflix has not made another season official, the writers have clearly positioned "The Upshaws" to stick around for a while.