How Fans Really Feel About Emma Roberts' Character In AHS: 1984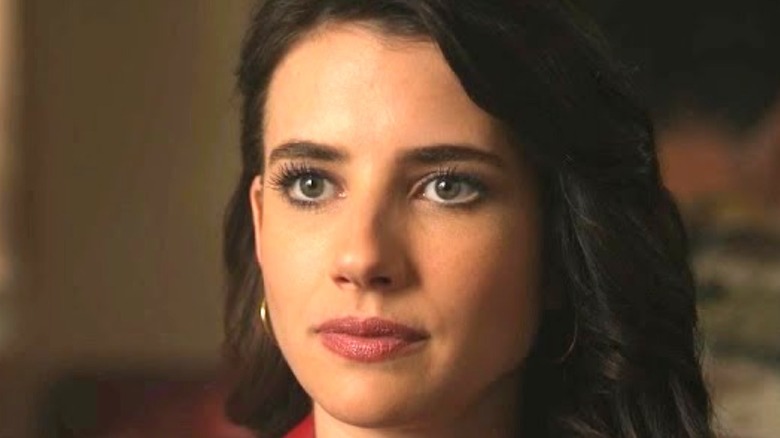 FX
Created by Ryan Murphy and Brad Falchuk, the anthology series "American Horror Story" presents a different, fully contained story with each season, although often utilizing the same cast members. Having first joined the "AHS" cast for its third season, "Coven," actor Emma Roberts has been in five of the popular horror drama's nine seasons so far.
Fans of "American Horror Story" know that Roberts frequently plays women who are catty or spiteful, such as her "Coven" character, Madison Montgomery. Even outside of "AHS," Roberts has proven herself more than capable of playing the mean girl role to perfection, such as in "Scream Queens," the satirical slasher series also created by Murphy and Falchuk (alongside Ian Brennan).
Yet her most recent "AHS" role is a departure from this type of character. Brooke Thompson in "American Horror Story: 1984" is pure and innocent, although she has a traumatic past. It's a departure for Roberts, one that may have come as a surprise to "AHS" fans. Here's what they really think about her role as Brooke.
Fans love seeing Roberts play a different type of character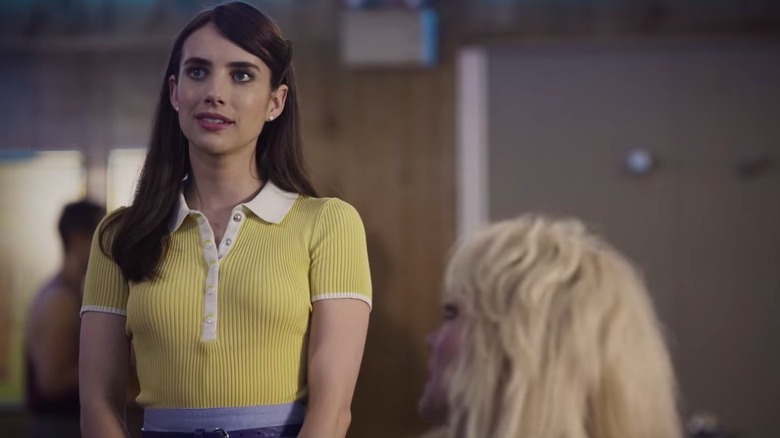 FX
Noticing that Emma Roberts' turn as Brooke is different from what "AHS" fans may be used to seeing, Reddit user u/telekineticeleven011 posted in the "American Horror Story" subreddit about it to see what other fans thought. The post reads, "I actually loved it when Emma played non-b*tchy Brooke in 1984 ... It was nice seeing her play a character who doesn't act like a rich white girl who thinks she's the baddest of them all." The fan also noted that they loved Brooke's character development, even calling her an "iconic character."
Other fans were in total agreement. In the top comment, user u/speakeasyslist wrote, "I was worried that she might end up being typecast because she plays Madison and Chanel so well but she has shown in AHS alone that she has a great range. I hope she gets to continue playing more varied characters within the show." Another user, u/iloveneonlights, agreed that it was satisfying to see Roberts show her range and added that she was a good fit for the "clear cut protagonist" role.
Finally, another user enthusiastically confessed that this role as a morally good character reminded them of Roberts' talent as an actor. The user, u/EverlastingUnis, wrote that they "rooted for her the entire time" and added that "It's hard to root for a character that's terrible, and that's whom Emma plays in Ahs up until 1984. For the first time I was smacked with her kindness, soft smile, and bright/underdog personality that made me fall in love with Emma's acting all over again!"
All in all, it seems "AHS" fans love seeing Roberts play all types of roles, including the kind and innocent — and surprising — ones.