Where Is Kenae Dolphus From My 600-Lb Life Now?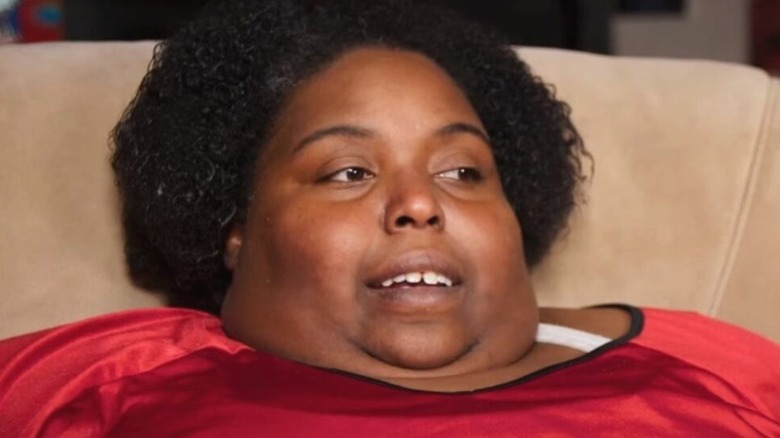 TLC
The latest season of "My 600-lb Life" introduced viewers to Kenae Dolphus, who weighed in at almost 615 pounds at the beginning of her journey. Recruiting participants heavier than 600 pounds — qualifying them as morbidly obese — the TLC reality show charts their attempts at life-changing weight-loss, some more successful than others.
A ruthless program of diet and exercise is prescribed by the infamously frank Dr. Now, usually with the aim of reducing the candidates' weight to a safe level for the bariatric surgery many need to aid future slimming. Dolphus was one of more than 100 Americans who have sought the show's help in their struggles with obesity since it began in 2012, and it was clear she had a tough time of it. 
Like many of the "My 600-lb Life" participants, as well as many of those who find themselves grappling with extreme obesity, Dolphus' weight-gain had a psychological undercurrent. As TV Shows Ace reported, it spiraled in tandem with feelings of shame following fertility issues and grief after the death of her mother. Tasked with losing 100 pounds, she managed a loss of only 22 at her initial weigh-in, emotionally confessing that it was the first time she had shed any at all in years. However, we did see more positive progress from her before the cameras stopped rolling — and many were left wondering how she fared after her time on the show was over. We looked around to see what Kenae Dolphus is up to these days.
Kenae is still losing weight and staying motivated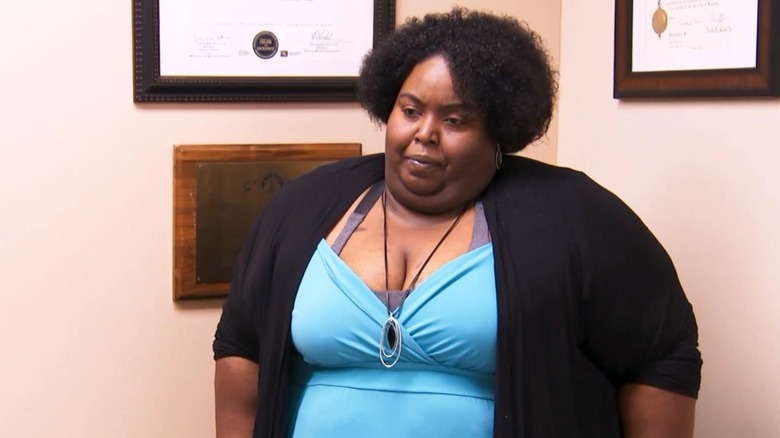 TLC
During her time on "My 600-lb Life," we saw Kenae Dolphus undertake a year-long weight-loss regimen — and as Distractify reported, she successfully dropped a whopping 133 pounds by its completion, although medical concerns meant she still couldn't be cleared for weight-loss surgery. This was where the end credits left her — but despite the show's recent airing, months have passed since filming finished. How has Dolphus been since that time?
A heartfelt Facebook post the day after her episode aired read, "At 7pm last night my private life was put on display", confessing she was "worried [she'd] opened Pandora's box at the expense of my sanity and my families privacy and safety," and had "almost allowed sadness/anger to rear it's ugly head and takeover."
However, she also cited the "love encouragement and support" that had followed, alongside some "threats, idiotic statements, [and] hateful words" — resolving that she "refus[ed] to be identified by only a number". Perhaps for this reason, official news of further weight loss — or a recent reading from the scales — doesn't appear to be available to the public. Dolphus has shared anecdotal updates on social media, appearing to pursue further progress with dogged persistence. One recent post showed a water workout, filmed poolside as she detailed her routine for fellow swimming slimmers. After a bruising experience of reality TV exposure, we're thrilled to see Kenae Dolphus still out there and pursuing her goals.