Bizarre Fast And Furious Ripoffs From Around The World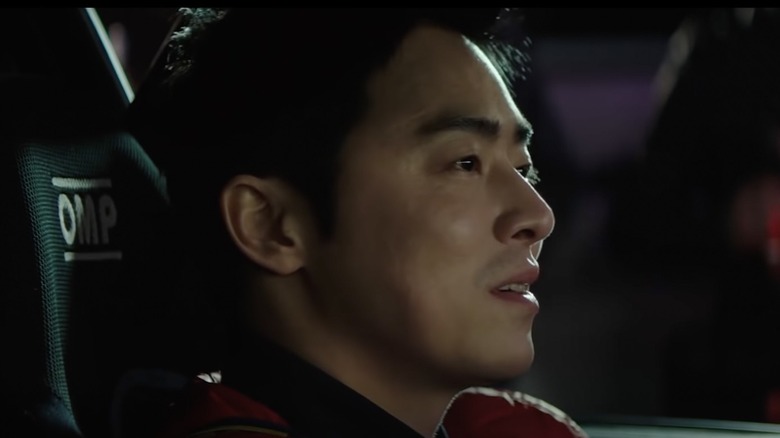 YouTube / Showbox
It's not like the "Fast and Furious" movies are paragons of cinema, highly regarded by cinephiles for their excellent taste and unpredictable storytelling. They're by and large ridiculous movies, unabashedly big, dumb, and fun, offering plenty of escalating craziness for their hordes of fans, from car chases to car jumps to helicopter stunts to all manner of explosions and property destruction. 
There are so many of them and they've made so much money — nearly $6 billion at the worldwide box office and counting, and that's not counting 2021's "F9" and the forthcoming tenth entry — that filmmakers and production companies in Hollywood and around the world want a piece of that pie. Many regions across the globe have created their own "Fast and Furious" movies, almost always involving a plot about street racing, some international crime for high drama, good-looking actors, and nice cars going really fast and used to perform stunts that aren't physically possible outside of movies. However, there's something just a little off about all of these clones — they look like "Fast and Furious" movies but they still don't feel like it. Here's a trip around the planet to look at all of the many "Fast and Furious" knockoffs, ripoffs, and clones produced throughout the franchise's long run.
Overdrive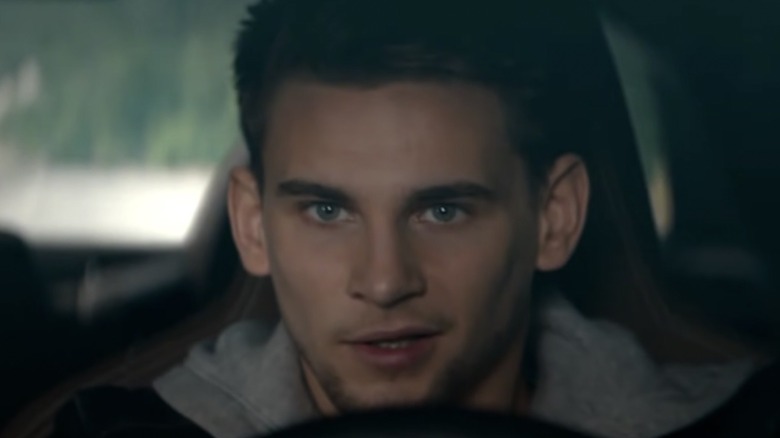 YouTube / Ocean Films
The 2017 movie "Overdrive" feels like a "Fast and Furious" franchise entry ... but it's just not quite right. It's as if the creative team behind "Overdrive" wrote all the basic elements of the "Fast and Furious" franchise down on little pieces of paper, shifted them around a table, and then made a movie out of whatever Mad Lib-like plot summary developed. Screenwriters Michael Brandt and Derek Haas — who also penned the script for "2 Fast 2 Furious" — threw together the tale of Andrew and Garret Foster (Scott Eastwood and Freddie Thorp), the world's most famous and respected car thieves (as if that's a thing), enlisted to steal a rare Bugatti from an auction in France. They get caught by the owner, a French crime kingpin, who then makes them steal a Ferrari from his rival to even the score. There's a heist, lots of car chases, smug heroes, and daring escapes, but it's ultimately "witless and joyless" and a "formulaic adolescent male button-pusher" according to Stephen Dalton of The Hollywood Reporter. A French production, shot primarily in Paris, "Overdrive" was released in Eastern European countries including Slovenia, Bulgaria, and Romania before a quiet debut in the U.S. in the fall of 2017. The film earned about $9.6 million outside of North America ... and just $7,793 inside of it.
Born 2 Race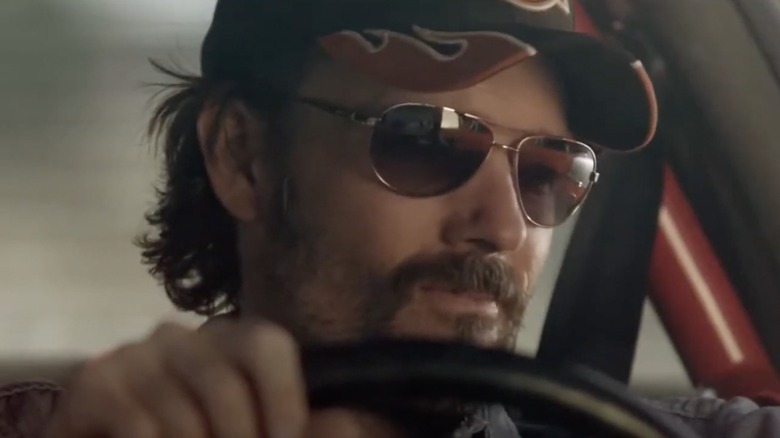 YouTube / ESX Entertainment
Before the opening credits even roll, viewers can tell that this 2011 Swedish film is a "Fast and Furious" clone from the poster — it features a fast car, an askew typeface, and a guy who sort of looks like Paul Walker — as well as from the title alone. "Born 2 Race" includes a shot of racing terminology as well as a big "2" in lieu of spelling out the word, much like "Furious 7" or "2 Fast 2 Furious," except that "Born 2 Race," confusingly, is not a sequel. The plot is reminiscent of that of a "Fast and Furious" movie except with much lower stakes and much younger people. Danny (Joseph Cross) gets arrested for illegal street racing and moves to a small town to live with his ex-NASCAR driver father and attend high school, where he dives into the legitimate world of high school-sanctioned drag racing. He can totally beat his rival if he gets his father's help. Why? Because like "Fast and Furious," "Born 2 Race" is all about "family."
Also like "Fast and Furious," "Born 2 Race" spawned a sequel. "Born to Race: Fast Track" replaces almost the entire cast with new actors playing the same roles and is set in the seedy world of small-town illegal street racing. Unlike "Fast and Furious," these movies didn't set the box office aflame. "Born 2 Race" debuted on video in Germany in 2011 before hitting DVD in the U.S. in early 2012, while "Fast Track" originated as a made-for-Swedish-TV movie.
Dhoom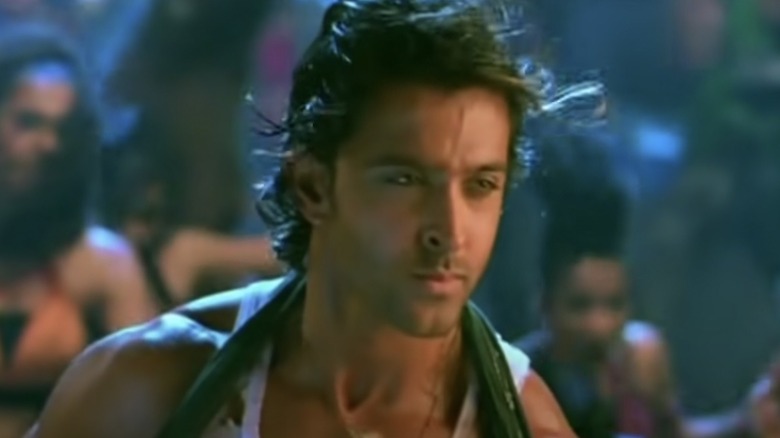 YouTube / Yash Raj Films
For those unaware of this global phenomenon, Bollywood is a style of film originating in, and extremely popular in, India. The term is a portmanteau of Bombay (the old name of Mumbai) and Hollywood, and it makes sense — Bollywood films are massive spectacles that harken back to classic movies of the 1930s and 1940s but reflect storytelling and presentation elements popular in Indian culture. The "Fast and Furious" movies are certainly massive undertakings, but they're nothing like "Dhoom," which puts an India-produced, Bollywood-style spin on the saga. 
The "Fast and Furious" films have a little bit of everything, and so does "Dhoom," but more — specifically the addition of multiple well-populated, intricately choreographed and passionately sung musical numbers. Released in 2004, the first of three "Dhoom" movies concerns police officer Jai Dixit, squaring off with Kabir, the leader of a motorcycle gang that also stages major heists. Dixit gets a street racer named Ali to stop the gang, and that brings them right up close to vehicular chases, explosions, and scantily clad female race fans. The big difference between "Fast and Furious" and "Dhoom" franchises is that the former has a wall-to-wall rap soundtrack and cars, and the latter has musical numbers and motorbikes.
Nitro and Nitro Rush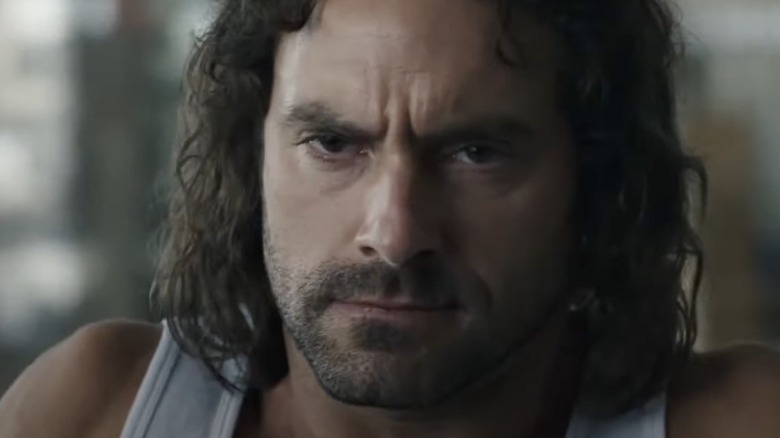 YouTube / Les Films Seville
There's a lot of overlap between the American and Canadian film industries, but for the latter, it's mostly the English-language movies that tend to land a theatrical or DVD release in the United States. Completely separate, and right up there over the border, sits the French-language Canadian film industry, serving the francophone population of the bilingual country, the vast majority of whom live and work in Quebec. And that's where "Nitro" and "Nitro Rush" were produced. 
In the former, released in 2007, Guillaume Lemay-Thivierge plays Max, a man who just wants to escape his past as a criminal drag racer forced back into the sketchy underworld of cars and organized crime — plans that are complicated when his girlfriend needs a heart transplant. Somehow, some way, getting his beloved Alice up the transplant list involves a lot of fast cars driven illegally fast, as well as fist fights and parkour. In 2016, writer-director Alain Desrochers brought audiences back to the "Nitro" world for a sequel, "Nitro Rush." This time, Alice is dead and Max is in prison (spoiler alert), and to save his son Theo from the criminal syndicate who kidnapped him, he'll once again have to resort to the tactics he employed in "Nitro."
Fast Track: No Limits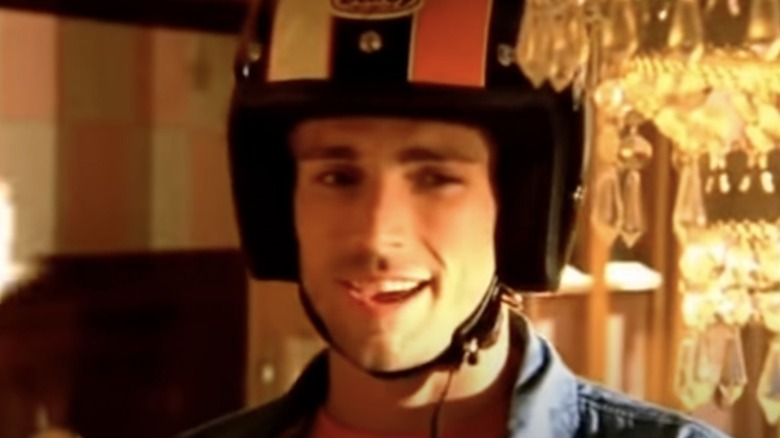 YouTube / Maverick Entertainment Group
With a name like "Fast Track: No Limits," viewers just know that this movie is going to be about rebellious young people who break rules and drive expensive cars impossibly fast. That's what they get in this 2008 movie, a German production that enjoyed a theatrical release only in that region and China. 
Shot on location in Berlin with a cast of mostly North American actors, this "Fast and Furious" knockoff even includes a Walker in the cast — not Paul, but Andrew, who plays Mike, a member of a group of car-loving young people who hang around a garage dangerously in debt and get involved with some hush-hush, high-intensity underground street races which can either get them out of financial trouble or on the hook to the evil crime lord who runs the show. For a little extra flair and mystery, one of the street racers is known only as "The Phantom." Oddly, five years after the film hit theaters in Europe and Asia, screenwriter Lee Goldberg took the movie to the U.S. — in the form of a self-published short novel adaptation in which the action takes place in America instead of Germany.
200 MPH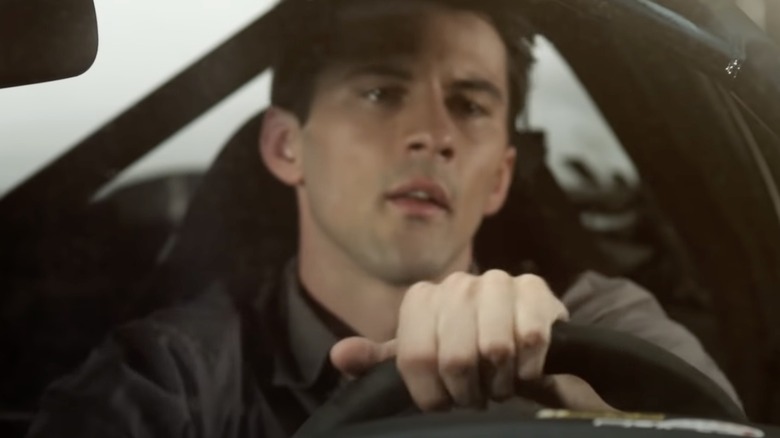 YouTube / The Asylum
The Asylum is a small, independent, U.S.-based film production company that makes all kinds of movies — action, horror, science-fiction — that share a common thread: They're all thinly-veiled, obvious knockoffs of popular, high-profile Hollywood releases. The Asylum sends its movies to home video markets around the same time that the films they're cribbing from are tearing up the box office, seeking to both cash in on the craze created by the competition or scoring some cash in rental fees by viewers who are fooled into thinking they're paying for the other, more major film. 
Among The Asylum's numerous and most self-evident "mockbusters" (get it?): "The Da Vinci Treasure," "Transmorphers," and "200 MPH," a cheap clone of the "Fast and Furious" franchise that hit DVD in April 2011, right around the time "Fast Five" arrived in theaters. It's a generic "Fast and Furious" kind of movie, and the plot is as by-the-numbers as it can get. When cocksure street racer Tom Merchant (Tommy Nash) dies in the notorious Sepulveda Suicide competition after losing to an evil drug dealer named Kayce (Darren Thomas), his brother, Rick Merchant (Jai Martin), swears to avenge the death by getting into street racing too, after beefing up his '80s model car with the help of a cool female mechanic.
Hit-and-Run Squad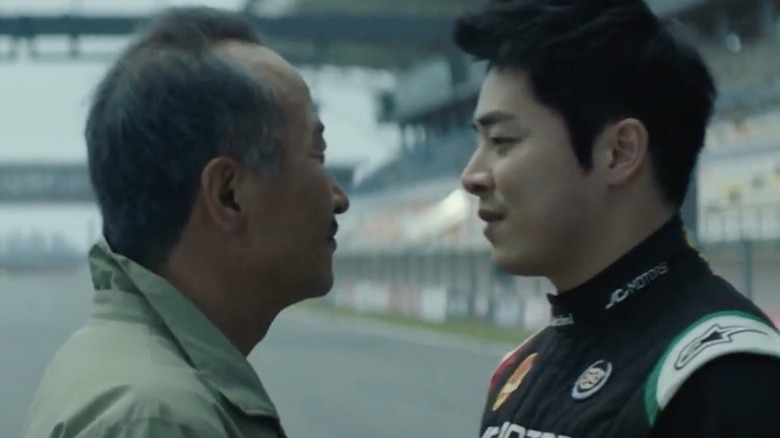 YouTube / Showbox
South Korea boasts a robust car culture, so it stands to reason that the county would also produce its own, localized version of a "Fast and Furious" movie. That project is the 2019 film "Bbaengban," or "Hit-and-Run Squad," which focuses on the law enforcement aspect, not a major focus (or something that's given much respect) in the original "Fast and Furious" franchise.
National Police Agency detective Eun Shi-Yeon (Hyo-jin Kong) gets demoted to a rinky-dink task force charged with busting hit-and-run drivers. A dreary assignment turns exciting when she teams up with Seo Min-Jae (Jun-yeol Ryu) to bring to justice Jung Jae-Chul (Jo Jung-Suk), an ex-Formula One driver who sunk into a life terrorizing city streets and leaving destruction in his wake with his fast and flashy driving. Despite having all the elements of a great action movie in place, filmmakers somehow missed the mark. "Just how do you make a story about cops, race car drivers, and street race with super cars this boring?" wrote critic Yoon Min-sik of the Korea Herald.
Getaway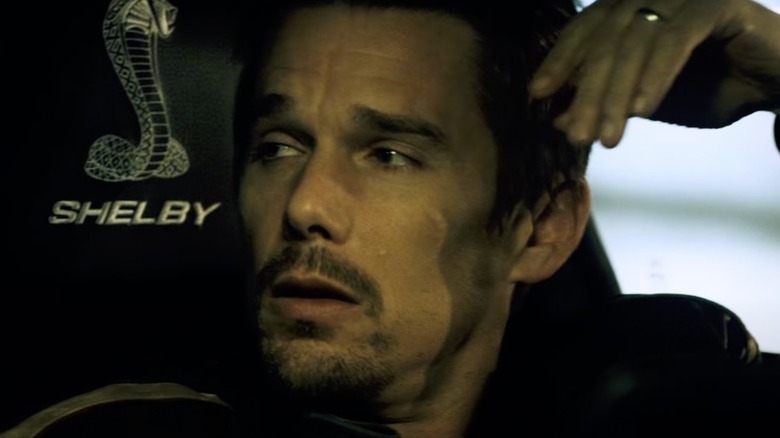 YouTube / Warner Bros.
The 2013 action movie "Getaway" looks like an American movie because of its cast full of well-known American actors, and it was theatrically released in the U.S. (where it earned a modest $10 million). But it's actually set and primarily shot in the Eastern European nation of Bulgaria, which provided a nice backdrop for what's ultimately a shameless "Fast and the Furious" wannabe. Ethan Hawke — in between Academy Award-nominated performances in "Training Day" and "Boyhood" — stars as Brent Magna, a retired race car driver who is in for the race of his life ... against time. His wife has been kidnapped, so he has to grab a customized, ultra-fast Ford Shelby GT500 supercar, along with a sidekick known only as the Kid (Selena Gomez) and do what the bad guy, known only as the Voice (Jon Voight) says, which is mostly speed around, do car stunts, and commit crimes. "Getaway" was soundly and resoundingly panned by critics — it earned a 3 percent rating on Rotten Tomatoes, while London Evening Standard writer Charlotte O'Sullivan called it "one of the worst films of the year, by a country mile."
Stritreysery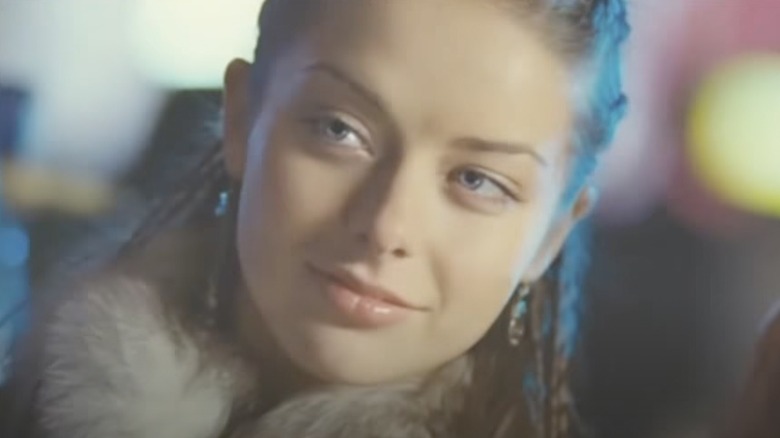 YouTube / Central Partnership
The various "Fast and Furious" movies have played to huge paying crowds all over the world, so it seems a little confusing, if not foolhardy, for filmmakers working in film industries located in other parts of the planet to make complete ripoffs of those over-the-top car-based action thrillers with local talent, as if nobody will ever know they're cribbing everything from others. One of the most obvious and explicit ripoffs of a "Fast and Furious" movie is "Stritreysery," or "Street Racer," a 2019 Russian film from writer-director Oleg Fesenko. In fact, it plays like a copy of an off-brand "Fast and Furious," it's so familiar and by the numbers. Aleksey Chadov plays Stepan, a man just out of a stint in the Russian army who returns home to find that his father's mechanic business has been taken over by Docker (Stanislav Bondarenko), an organizer of illicit street racing events. Stepan's dip into the criminal underworld of fast cars and loose morals is made all the more inevitable when he falls in love with Katya (Marina Aleksandrova), Docker's girlfriend.
Despite its overwhelming debt to its blockbuster inspiration, Russian filmgoers didn't seem to mind the negative "Fast and Furious" comparisons made inevitable by "Stritreysery." For proof, look no further than the fact that it was nominated in five categories at the 2009 MTV Movie Awards Russia, including Best Fight, Best Kiss, and Best Movie Villain.