The Real Reason Jupiter's Legacy Bombed On Netflix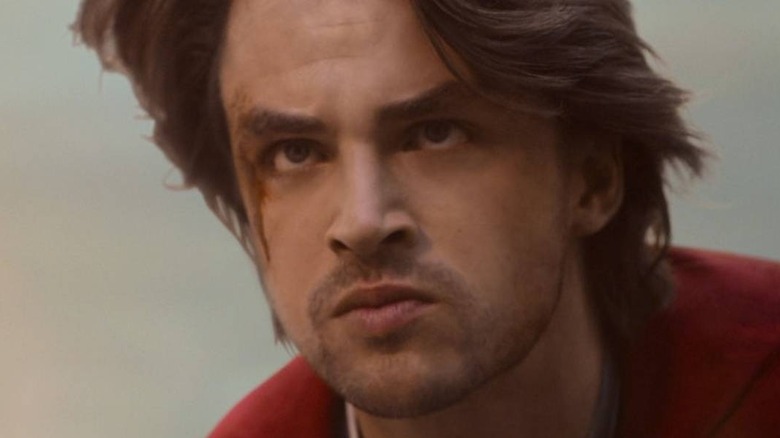 Netflix
Every studio and streaming service needs a superhero franchise to call its own. Disney+ has the Marvel movies and shows, with a handful of original series yet to launch on the platform, while HBO Max serves as the home to everything related to DC Comics, as its parent company WarnerMedia also owns Warner Bros. Pictures, which handles DC film adaptations. Even Hulu has played around with Marvel comic book characters with its "Cloak & Dagger," "The Runaways," and "Helstrom" series. 
Netflix, the reigning king of streaming services, has also dabbled in the realm of super-suits, cowls, and capes a fair bit. Before Disney+ came around, Netflix had a partnership with Marvel and produced a number of superhero series — "Jessica Jones," "Iron Fist," "The Punisher," "Daredevil," "Luke Cage," and "The Defenders" — that have long since been canceled. Recently, however, Netflix threw down the gauntlet when it announced it would develop properties based on the Millarworld brand of comics from world-famous writer Mark Millar. 
While general audiences have seen some of Millar's work receive live-action adaptations before in the form of "Kingsman" and "Kick-Ass," these streaming series would explore a world still unfamiliar to most. A new universe of possibilities kicked off on May 7, 2021, when the first of these adaptations — "Jupiter's Legacy" — debuted on Netflix. The new show exhibited precisely how it would differentiate itself in a crowded market of superhero properties with equal parts familial drama and fight scenes. And that's not even mentioning the series' dazzling cast, featuring the likes of Josh Duhamel as the Utopian, Ben Daniels as Brainwave, Leslie Bibb as Lady Liberty, Matt Lanter as Skyfox, and more.
Unfortunately, unlike the heroes at the center of the show who can live well over a century, "Jupiter's Legacy" has suffered an untimely death. While the word "cancelation" may not have come up explicitly, it's pretty clear that Netflix plans on teleporting "Jupiter's Legacy" Season 2 out of existence.
Jupiter's Legacy is no more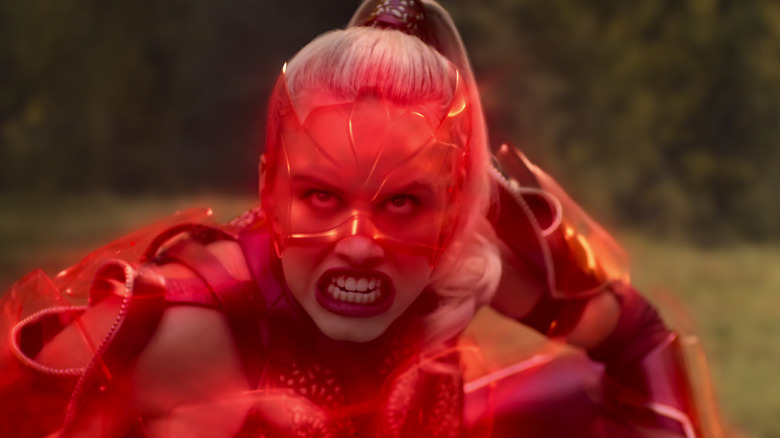 Netflix
On June 2, 2021, less than a month after "Jupiter's Legacy" Season 1 debuted on Netflix, it was announced that the streamer wasn't moving forward with another season of the show. Mark Millar himself broke the news, taking to Twitter to share an image of a statement addressing the situation, plus some extra commentary in the caption and in a follow-up tweet. Millar explained that he — and, presumably, Netflix executives — had been fielding questions about what would happen post-"Jupiter's Legacy." Unfortunately, the answer wasn't "another season will premiere sometime next year," but instead that a new Millarworld series, "Supercrooks," is moving forward and "Jupiter's Legacy" is being left behind. 
"I'm really proud of what the team achieved with Jupiter's Legacy and the amazing work everyone did on that origin season. I've been asked a lot about what we're planning next with this world, and the answer is to see what the super-villains are getting up to," Millar said. "We've made the tough call of letting our incredible cast out of their show commitment."
He noted in his statement that he's "confident that [they'll] return to it later" — though it's unclear if that means "Jupiter's Legacy" will definitely score more episodes sometime in the future, or if that means Millar and company will simply revisit the topic of what to do with "Jupiter's Legacy" down the line.
Multiple factors likely brought doom upon Jupiter's Legacy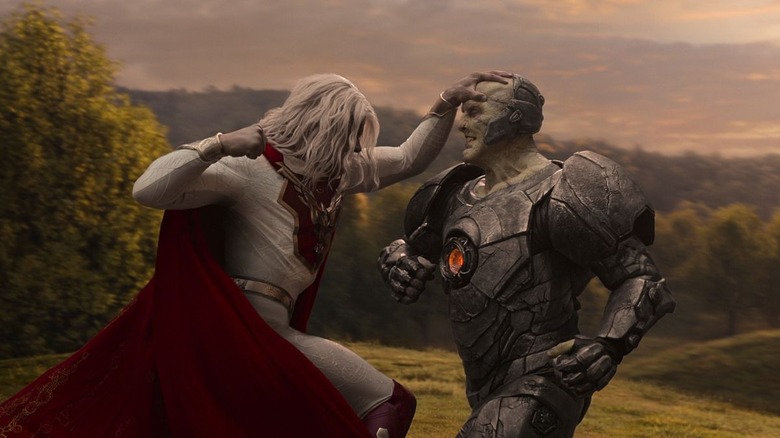 Netflix
Netflix tends to stay tight-lipped on its shows' viewing numbers unless they're phenomenal. As such, the assumption is that "Jupiter's Legacy" didn't do too well in that regard, especially since the cast was let out of their contracts entirely. One can assume that the actors likely agreed to stick around to play their characters for multiple seasons, but that's not happening now, and they're allowed to pursue other projects.
Beyond potentially low ratings, which can't be verified as of this writing since there isn't hard data to review, the predominantly negative critical reviews for "Jupiter's Legacy" could have played a part in Mark Millar and Netflix's decision to let the stars out of their contracts and not make a Season 2. Currently, "Jupiter's Legacy" has a mere 38% critical approval rating on Rotten Tomatoes, though its audience score is more than double that, sitting at 72%.
For the time being, the show's quick demise is a sizable financial loss for Netflix. Borys Kit of the Hollywood Reporter mentioned on Twitter that sources have suggested "Jupiter's Legacy" Season 1 cost a reported $200 million to make. That's a lot of cash lost, but on the bright side, in not making another season of a show that might have gotten the axe thereafter, Netflix isn't pouring more money down the drain.
"Jupiter's Legacy" may be ending as far as we know, but Netflix still has the rest of Millarworld at its disposal. The company paid a pretty penny for a litany of comic book properties, and has numerous other stories to flesh out. Some of the other Millarworld projects currently in development at Netflix include "The Magic Order," "American Jesus," and "Sharkey the Bounty Hunter" (via What's on Netflix). Hopefully, those shows have better luck when they eventually drop on the streaming platform, and make the audience forget about the massive cliffhanger at the end of "Jupiter's Legacy."