The Best Time Howard Ever Broke Character On The Big Bang Theory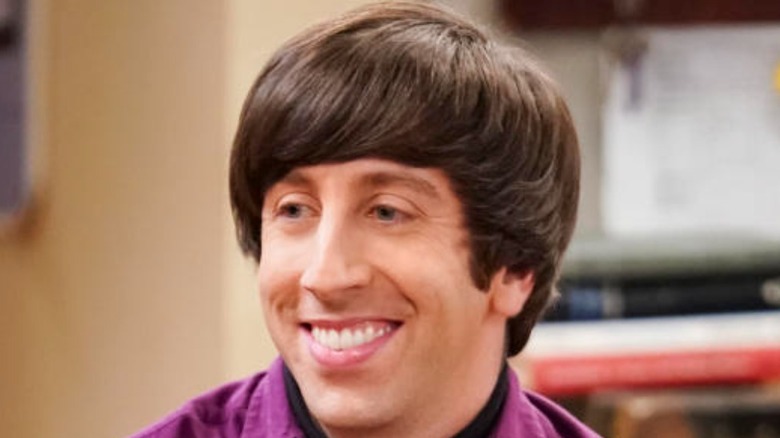 Sonja Flemming/CBS
"The Big Bang Theory" has blooper reels that are almost as funny as the show itself. The actors are all so talented that they're capable of turning their mistakes into big laughs. When we've written about the best time certain "Big Bang Theory" cast members broke character, it's often been the result of mistakes, like the time Sheldon (Jim Parsons) kept messing up the Rock-Paper-Scissors-Lizard-Spock order, or when Raj (Kunal Nayyar) got into his own head about how to deliver an awkward line. Sometimes the bloopers aren't even mistakes, and the actors are just hamming it up for the studio audience. 
The best time Howard Wolowitz (Simon Helberg) ever broke character was one of these times. Before he hit the jackpot with "The Big Bang Theory," Helberg was a sketch comedy writer and performer. Early in his career, he was a cast member on the sketch show "Mad TV" for one season, and later created a sketch show called "Derek and Simon" with Derek Waters, who went on to create "Drunk History," and sketch comedy mastermind Bob Odenkirk. They were good enough to get an HBO pilot deal, though the show wasn't picked up. 
Clearly, Helberg has essential sketch comedy skills, like the ability to do impressions and a knack for working a crowd. Those skills were on display during the funniest time Howard ever broke character while filming "The Big Bang Theory."
Call him Howard Corleone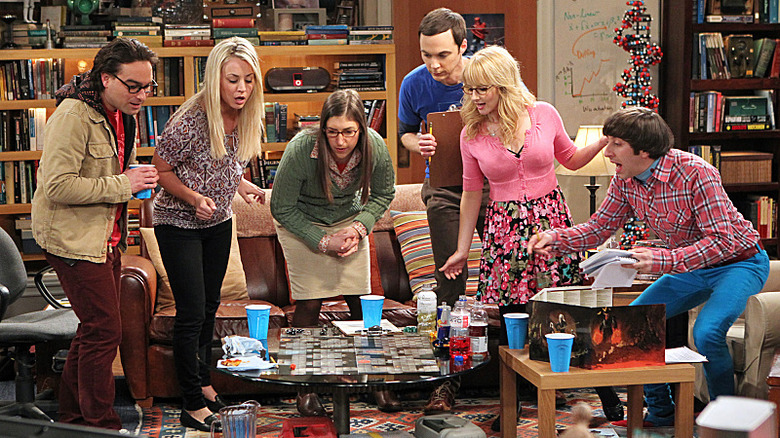 Monty Brinton/CBS
The Season 6 episode "The Love Spell Potential" finds the boys playing "Dungeons & Dragons," with Howard serving as dungeon master for the first time. He gets into the role by performing impressions in the context of "D&D," like Nicolas Cage narrating the game and the ghost of Raj serving as a spirit guide after he quits the game to go hang out with his girlfriend. Both impressions are strikingly accurate. Then, the girls come back from an aborted trip to Las Vegas and say they want to play. Because they're down a player, the guys agree. Howard welcomes them to the game by doing an impression of Al Pacino in his famous "This whole court is out of order!" scene from the movie "...And Justice for All," yelling, "You're playing 'D&D!' You're playing 'D&D!' This whole apartment is playing 'D&D!'"
In the blooper version, Simon Helberg goes deep with the Pacino impression, dragging it out for a long time as he moves his hips and works his mouth in a very exaggerated version of the legendary actor's signature style. He cracks up his co-stars. Jim Parsons is laughing genuinely, not in character, and Mayim Bialik even applauds a bit. It's a very funny moment where Helberg gets to show off a part of his comedic repertoire that he doesn't usually get to display on the show, and  that's why it's the best Howard blooper in "The Big Bang Theory" history.