Why Cabin In The Woods 2 May Never Happen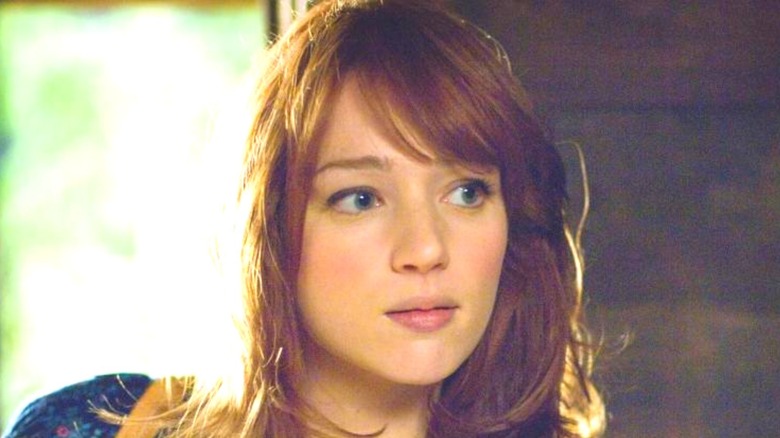 Lionsgate
Maybe it's just us, but director Drew Goddard's "The Cabin in the Woods" was one of the best films of 2012. It didn't exactly break the box office like other blockbusters — that was the year of "The Avengers" after all — but the horror homage was so much fun. If you haven't seen it, the story revolves around a bunch of teenagers heading out to a remote cabin before being killed in brutal ways. Yes, that's the most generic-sounding set up ever, but that is exactly the point. The film cleverly riffs off of every single stereotype and horror movie trope that audiences can spot a mile away.
Long-story short, the teens are part of a ritualistic sacrifice to Lovecraftian ancient gods and they're being manipulated by a nefarious organization in charge of ensuring that they all die so these behemoth monsters aren't unleashed on the world. And although the ending seemed like "The Cabin in the Woods" was simply intended to be a one-off tale of terror, audiences were keen to see more from Goddard and producer Joss Whedon. It largely comes down to the gloriously bloody third act, which sees hordes of monsters, zombies, and demons unleashed on the underground facility beneath the titular cabin. It was insanely fun watching all these classic tropes collide in something of a horrific sandbox, as well as figuring out what each threat was referencing. Unfortunately, it looks like a follow-up might never happen; here's why.
A sequel would 'undercut' the ending of Cabin in the Woods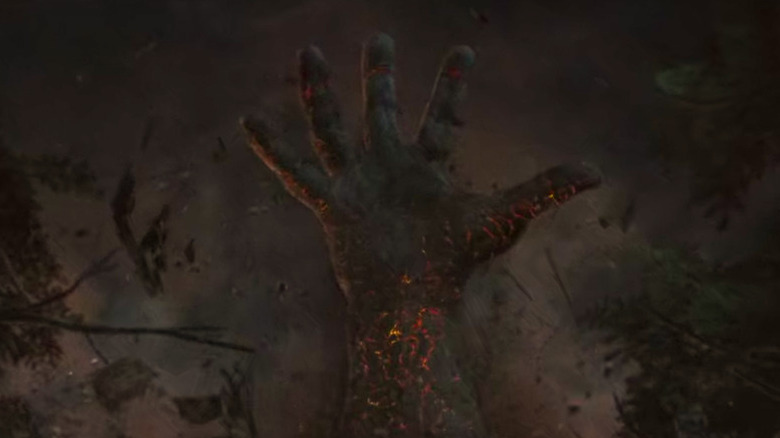 Lionsgate
One of the main reasons "The Cabin in the Woods" caused such a stir was that it killed off every single character by the end of its tidy 95-minute runtime. But because of its sardonic approach, it's no wonder that there wasn't a lone survivor at the end. In a 2018 interview with Fandango, director Drew Goddard explained that a sequel would "undercut" the ending, and that he wouldn't want to make a follow-up just for the sake of it.
"We had some crazy ideas but Joss and I both felt strongly that we didn't want to do it just to do it. Right? I'm very lucky that I get to keep making movies, I don't need to just go make a sequel for the sake of making a sequel. The only way we could do it is if we could do it justice, and the truth is, it's a hard one to do justice to. Every version of continuing the story undercuts the ending that we had in 'Cabin', and I just feel like that continues to be the perfect ending for that movie and I never want to undercut it."
It's a fair point, since a sequel would presumably follow what happens after the rise of the Ancient Ones. While that'd be an interesting movie, it wouldn't exactly revolve around the cabin, because the hut itself was obliterated when a giant hand punched through it. Although Goddard hasn't completely crossed out the idea, noting in the same interview "I've learned, tomorrow, that a bolt of lightning could strike and you could think of an idea that does the first one justice. But I haven't quite had that idea yet."