The Real Reason Peter Dinklage Agreed To Play Tyrion Lannister On Game Of Thrones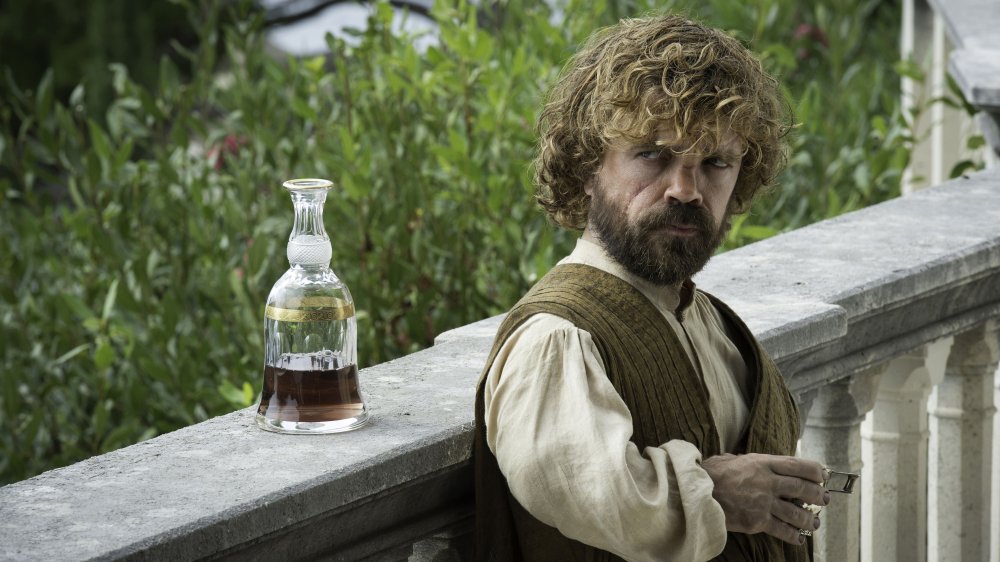 HBO
Peter Dinklage earned international fame and acclaim for his starring role on Game of Thrones, but he almost didn't take the role in the first place.
In Fire Cannot Kill a Dragon, James Hibberd's new history of Game of Thrones, the HBO fantasy epic that overtook all of pop culture for nearly a decade, the Entertainment Weekly editor at large details exactly how Game of Thrones came together, right down to the casting. In particular, Hibberd tells the story of how Peter Dinklage, the acclaimed stage and film actor, got involved with the massive project.
Ultimately, Dinklage's role as Tyrion Lannister earned him a whopping four Emmy Awards for Outstanding Supporting Actor in a Drama Series (setting a new record for most wins in the category), and at this point, it's impossible to imagine anyone else playing the clever, sardonic "imp" of Westeros. Tyrion, the "half-man" and least loved member of his powerful family, is one of the smartest men in all of the Seven Kingdoms, and thanks to Dinklage's lived-in, thoughtful performance, Tyrion was elevated beyond mere comic relief, becoming one of Game of Thrones' most complex and layered characters. However, Dinklage was initially hesitant about taking the role in the first place. Here's the real reason Peter Dinklage agreed to play Tyrion Lannister on Game of Thrones.
Peter Dinklage almost didn't play Tyrion Lannister on Game of Thrones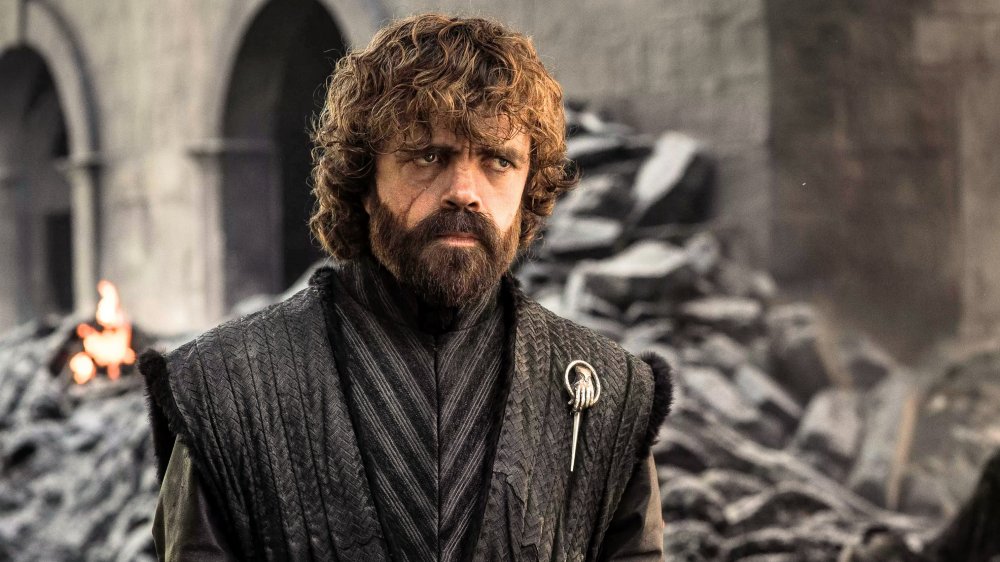 HBO
As Hibberd writes in the oral history, "Filling at least one major role seemed like it would be rather easy (because the perfect actor was obvious), but it was also nerve-wracking (because he wasn't initially interested). Tyrion Lannister, the cunning and sarcastic black sheep of the powerful Lannister family, is a fan favorite from [George R.R.] Martin's books. Peter Dinklage was considered the ideal choice, as evidenced by his work in The Station Agent and his scene-stealing roles in Elf and Living in Oblivion."
However, the timing wasn't ideal. Dinklage had recently played a dwarf in the 2008 film Prince Caspian — a sequel to the C.S. Lewis adaptation The Lion, The Witch, and the Wardrobe — and not only wanted to take on a different challenge, but was concerned about the portrayal of real-life little people in the fantasy realm. (Dinklage has, in interviews, specifically expressed disappointment over the "dwarf tossing" joke in Peter Jackson's Lord of the Rings trilogy.)
As Martin put it, "We thought right away that role would be the trickiest. We agreed we wanted an actual dwarf to play Tyrion; we didn't want to do what Lord of the Rings did where they take John Rhys-Davies and shrink him down to play Gimli. If Peter had turned us down we would have been screwed."
According to Dinklage, he almost did: "I wouldn't go anywhere near that stuff — fantasy. As soon as I heard about [Thrones] I was like, "No." In fantasy, everybody speaks in broad strokes. There's no intimacy. There's dragons and big speeches, and there's nothing to hold on to. And for somebody my size, it's f**king death, the opposite of [the activism] I was involved with."
How Peter Dinklage got involved with Game of Thrones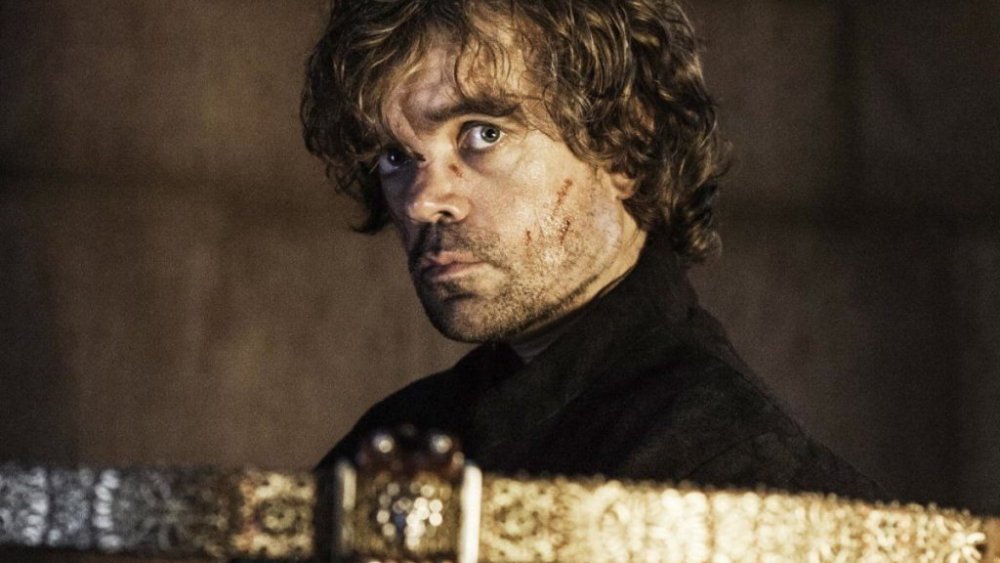 HBO
Eventually, Dinklage agreed to discuss the matter further with showrunners David Benioff and Dan Weiss; as Hibberd notes, not only was Dinklage familiar with some of Benioff's writing, but he was friendly with Benioff's wife, actress Amanda Peet. Ultimately, those two factors convinced him that he should read the pilot script, and when he did, his entire outlook changed.
"David [Benioff] and Dan [Weiss] are incapable of doing [fantasy tropes]; they're too good," Dinklage admitted. "I told them that I love turning people's expectations on their heads. You overcome stereotypes when people least expect it. You do it quietly. You don't do it through a bullhorn. And I feel like that's what they were doing with Tyrion. In another show it would be focused on the people on the throne looking down on me."
However, Dinklage did have one rule, according to Hibberd: he wouldn't wear an enormous dwarf beard, which he felt was too much of a fantasy stereotype. Later on, he grew a short beard once he had built up the character, but as he explained, "I just didn't want a long beard in a dwarf-in-The Lord of the Rings way."
Not only was Dinklage the perfect choice for Tyrion, but the actor, who would remain the only American member of the cast, helped cast the role of his sister, Cersei Lannister. After getting involved with Thrones, Dinklage encouraged his friend Lena Headey to throw her hat into the ring, and as Game of Thrones fans know, Headey got the role, and the rest is history.
All of Game of Thrones, including Dinklage's tour-de-force performance, is available to stream on HBO Max now.