The Best Time Ted Ever Broke Character On How I Met Your Mother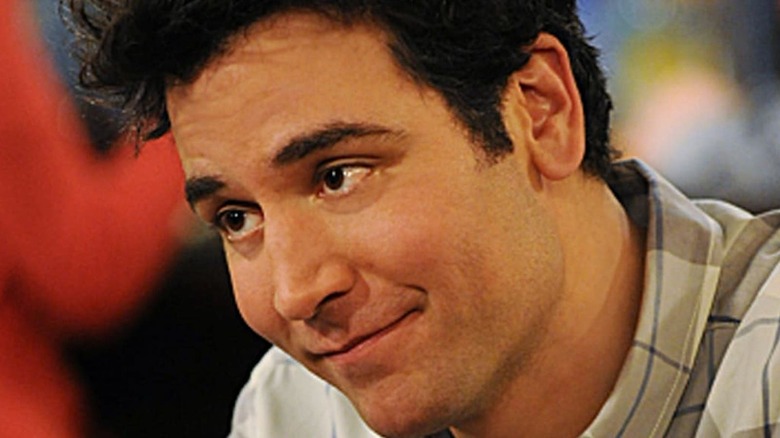 CBS
Oh, Ted Mosby. He's an adorably idiotic hopeless romantic who just wants to be loved. But only by certain women. And only if they meet his very specific standards. Okay, so Josh Radnor's Ted is possibly one of the most complicated characters in "How I Met Your Mother," but that makes him no less entertaining. His dynamic with the group makes for perfect comedic TV as well as the ongoing, long-running question of who the mother is and how Ted actually meets her. What makes it even more interesting is the narration from 2030 Ted (Bob Saget) recounting the story to his kids (David Henrie and Lyndsey Fonseca).
Some of the funniest moments on set didn't make it into the episodes, however, and instead live on in the hours of blooper reel material found in home media extras. Every single member of the main cast disrupted the show throughout its impressive nine-year long run, and it looked like they all had fun filming the sitcom. But the best time Josh Radnor broke character as Ted should've actually stayed in the series because it would've worked as a brilliant gag in this scene from Season 5.
Barney wakes Ted up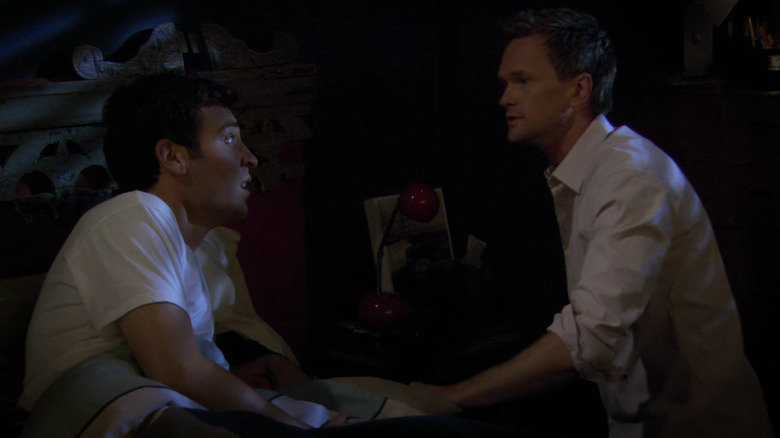 CBS
Pretty much any episode of the show can make it clear that Ted Mosby has a lot of insecurities about his career, his love life, and even some of his friendships. But in "How I Met Your Mother" Season 5 Episode 1, entitled "Definitions," he took up a job teaching architecture at Columbia University. Ted was nervous — even seemingly turning up to the class without any pants on. Thankfully, that was just a dream and he's woken up from his nightmare by Barney (Neil Patrick Harris) going through his drawers looking for condoms. Typical Barney Stinson behavior.
But, as seen in the "How I Met Your Mother" blooper reel, Josh Radnor had the perfect improvisation for the condom line. In a quiet, scared voice, her jokingly asked his co-star "What're you gonna do to me?" But what made the moment funnier was how Neil Patrick Harris played up to it, nonchalantly telling Radnor to turn around in bed. Cheeky. Needless to say it got a huge laugh from the crew filming the scene.