This Is The American Idol Season 19 Winner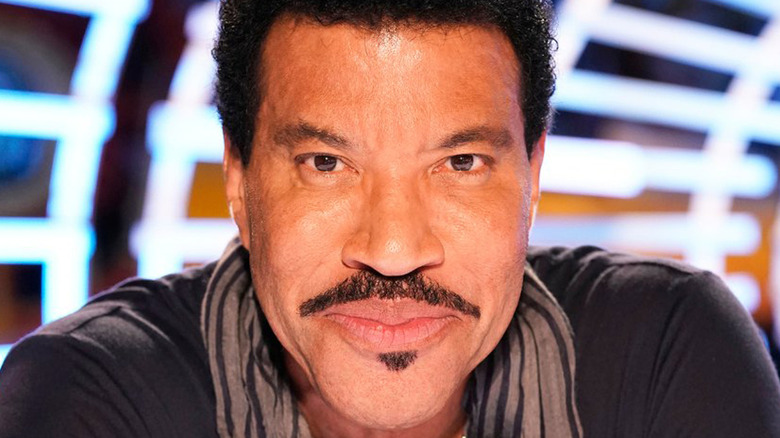 ABC
"American Idol" is a bona fide institution, now totalling 19 seasons in length. As established in its first season, the goal of "American Idol" remains to award its winner with a major label recording contract by season's end. Past winners include Carrie Underwood and Kelly Clarkson, both of whom rose to prominence as certifiable pop stars in the wake of their "American Idol" successes. Each new "American Idol" winner, then, has the potential to be the next Carrie Underwood or Kelly Clarkson, following their respective templates for fame.
That said, it's not only the winners of "American Idol" who have found success — but some of the runners-up, too. Adam Lambert, for example, merely landed in second place on the eighth season of "American Idol," but now fronts a version of Queen with founders Brian May and Roger Taylor (whose perspective on the band largely served as the basis of the film "Bohemian Rhapsody"), in addition to finding success as a solo artist. Meanwhile, following elimination from Season 5 of "American Idol," Katharine McPhee found success as the star of Netflix's "Country Comforts," among other acting roles.
The final episode of "American Idol" Season 19 aired on May 23. At the episode's onset, three contestants remained — soul singer Willie Spence, aspiring pop star Grace Kinstler, and country artist Chayce Beckham. Following a three-hour-long celebration of "American Idol" past and present, its panel of judges ultimately crowned the long-running series with its 19th winner by the finale's end.
Country is king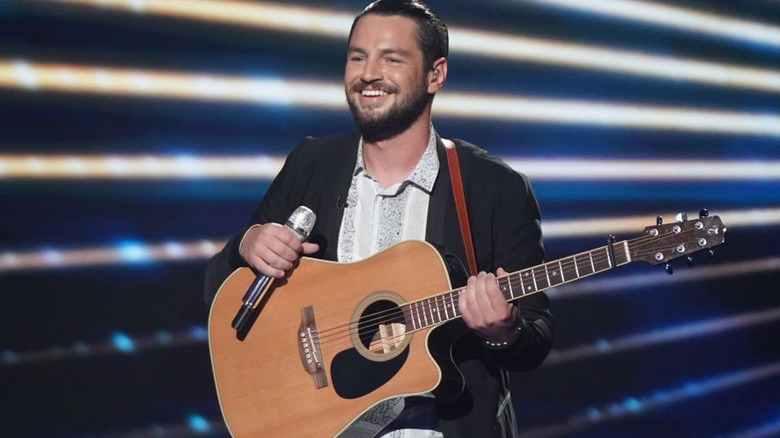 ABC
The "American Idol" Season 19 finale opened with a performance by Grammy award-winning rapper Macklemore of his single "Can't Hold Us" with support from finalists Willie Spence, Grace Kinstler and Chayce Beckham. Following their opening number, each remaining contestant was given the opportunity to perform solo. First Kinstler sung Celine Dion's "All By Myself," followed by Spence performing the Ray Charles hit "Georgia On My Mind," before Beckham closed with a rendition of The Beatles' "Blackbird."
Each finalist was then allotted time for a second song. Kisntler chose Whitney Houston's "I Have Nothing" while Spence sung Sam Cooke's "A Change Is Gonna Come," and finally Beckham performed Chris Stapleton's "Fire Away."
A series of performances by judges, celebrity guests, and contestants from earlier in the season alike followed. Featured performers included Fall Out Boy, Sheryl Crow, fan-favorite Season 19 contestant Murphy, Luke Bryan, Lionel Richie, and others. Amidst those performances, the panel of judges announced that Kinstler was eliminated from competition, leaving only Spence and Beckham. As with the rest of the season's eliminated contestants, Kinstler could, of course, still find success in the manner of Adam Lambert and Katharine McPhee before her.
Following one final performance from each remaining contestant, host Ryan Seacrest announced that the winner of "American Idol" Season 19 was none other than Chayce Beckham. Beckham has thus earned a recording contract with 19 Recordings, a record label distributed by music industry giant BMG, and the same label that released the debuts of both Carrie Underwood and Kelly Clarkson. With this major achievement now complete, it'll be exciting to see where his musical career takes him next.