This Is Where My Policeman Is Filming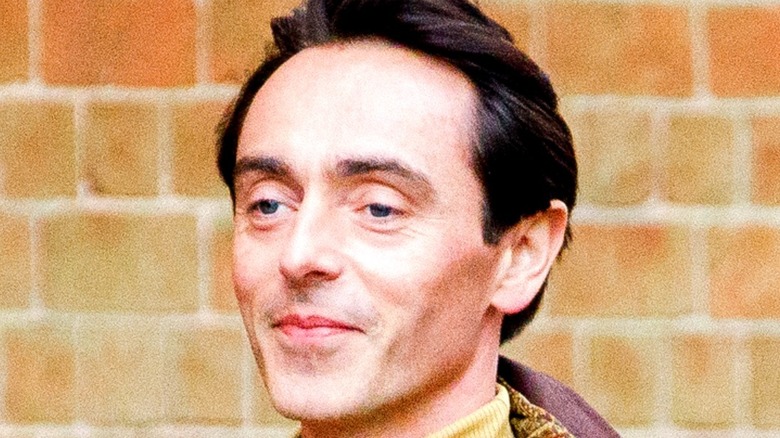 Tristan Fewings / Getty Images
Pop star Harry Styles may be known for his music, with and without his past boy band One Direction, but he's now furthering his foray into acting with the upcoming film "My Policeman." It turns out he didn't have only one direction after all. This new step in his career started with his small part in the ensemble of "Dunkirk" — he wasn't advertised in its trailers but received praise from critics for his acting, per USA Today. Now, he's taking a leading role.
Amazon's "My Policeman" is based on the novel of the same name by Bethan Roberts, which takes the point of view of the young teacher Marion and museum curator Patrick Hazelwood, who are both in love with the policeman Tom Burgess. Tom and Marion marry, but he begins a secretive and illegal affair with Patrick that makes everything a whole lot more complicated — and disastrous.
The film is set both in the 1950s and in the 1990s, when the trio reunites. The younger cast is made up of Styles as Tom, Emma Corrin (Princess Diana on "The Crown") as Marion, and David Dawson (Alfred on the underrated Netflix gem "The Last Kingdom") as Patrick. Gina McKee ("Notting Hill") will play Marion in the '90s, with Linus Roache ("Mandy") as Tom and Rupert Everett ("My Best Friend's Wedding") as Patrick.
Roberts describes "My Policeman" as "a tale of wasted years, misguided love and thwarted hope, of how at a time when the country was on the verge of change so much was still impossible." While there's no release date yet set for "My Policeman," it's currently filming in this city in the United Kingdom.
The story is set and filmed in the LGBTQ capital of the U.K.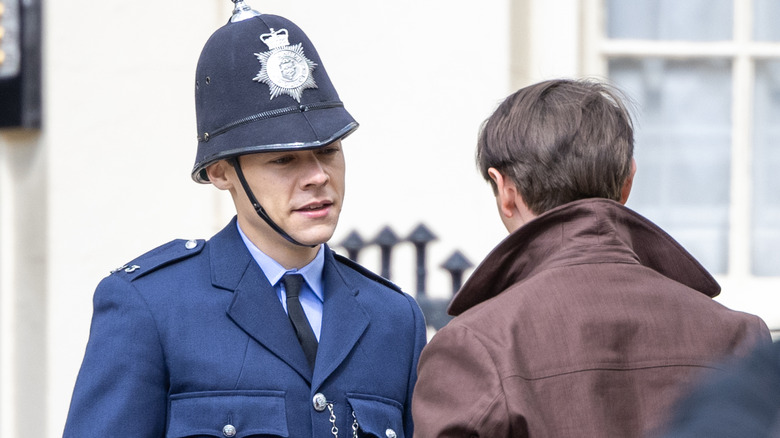 Shutterstock
The book and movie are both set in Brighton, England — a seaside resort town about an hour south of London that's gained a reputation for being one of the hippest, most diverse cities in the United Kingdom. The cast and crew have been filming in Brighton this spring, on land and in the water, with at least some recording studio work being done in London.
Fans are excited to see Harry Styles back in the U.K. after spending time in the United States for his other upcoming movie, the Olivia Wilde-directed "Don't Worry Darling." Many are also looking forward to his "My Policeman" sex scenes with co-star David Dawson. So far, Styles has been spotted filming a kissing scene with his other co-star Emma Corrin, hanging out with Dawson on a beach, and swimming off the Brighton coast.
Though the '50s scenes of "My Policeman" take place when homosexuality was still illegal in the U.K., Brighton now has a reputation for being a gay hub. As noted by Metro, Britain's first gay marriage happened in Brighton and the city has the largest LGBTQ Pride event in all of the U.K., according to Britain's Best Guides. It's a fitting place for this romantic, tragic story.