Young Rock Season 2 Release Date, Cast And Plot - What We Know So Far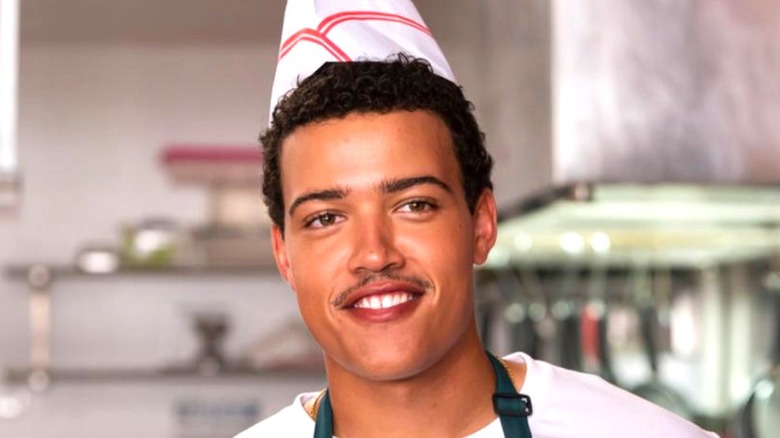 NBC
While it may not seem like the most obvious premise for a TV show, "Young Rock" has proved to be a moderate success for NBC (via TV Series Finale). The series, which follows Dwayne "The Rock" Johnson at different points in his life in order to explain what defines him, is tied together by the actual Dwayne Johnson embarking on a presidential run in 2032. The storyline has sparked some speculation about whether the actual actor has political aspirations, but in the world of the series, it's mostly used to tie the show's various narrative threads together.
"Young Rock" ran for 11 episodes on NBC during its first season, and was created by Johnson alongside Nahnatchka Khan. The show pulls from Johnson's actual life, and has already hinted at his future inside the WWE ring. Now that the series has wrapped up its first season, some are wondering when and if the show will be returning for a second, and what stories the show would tell in that second season.
What's the release date for Young Rock season 2?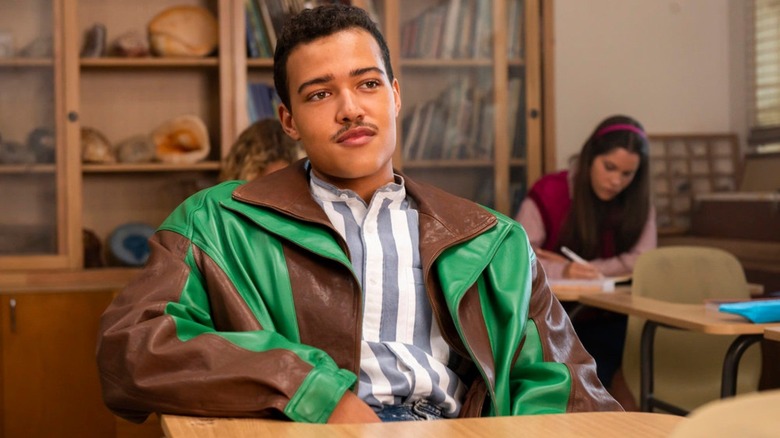 NBC
According to Variety, "Young Rock" was renewed for a second season prior to the end of its first. Given that the show had been a success both in the ratings and among critics (via Rotten Tomatoes), the renewal wasn't a surprise, but fans still want to know when the second season will actually hit NBC. 
The show's first season debuted in February of 2021 after the development was first announced in January of 2020. It's difficult to say how much the pandemic impacted the timing of the show's premiere, but based on that schedule, you might be able to expect a second season of "Young Rock" some time in early 2022. 
No official release date for the second season has yet been announced by NBC, but "Young Rock" is likely to be part of their lineup next season. That could mean an expanded episode count, or it could mean that the show will return with a similar number of episodes to its count during season 1.
Who's in the cast of Young Rock season 2?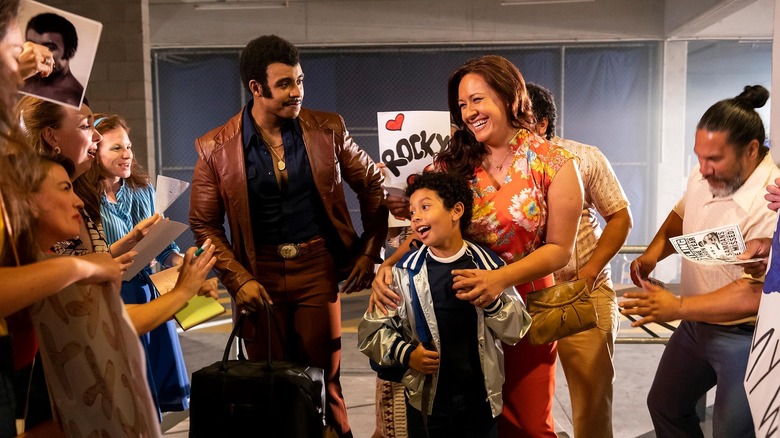 NBC
There have been no major casting announcements for the show's second season yet, but all of the principal cast members from the show's first season are likely to reprise their roles in the second. Adrian Groulx will continue to play Johnson at roughly age 10, Bradley Constant will play the actor and former WWE wrestler during his mid-teen years, and Uli Latukefu is likely to return as Johnson from age 18 to 20. The show's supporting cast, which includes Tuisila, Stacey Leilua, Joseph Lee Anderson, and Tuisila was Lia, Ata, and Rocky, respectively, are all likely to return as well. 
As the show develops, it's possible that new characters will be introduced into Johnson's life that played a role in the later parts of his journey. Of course, Johnson is likely to return as himself, and it's possible that some developments in that 2032 storyline will shift his role on the show somewhat. 
What's the plot for Season 2 of Young Rock?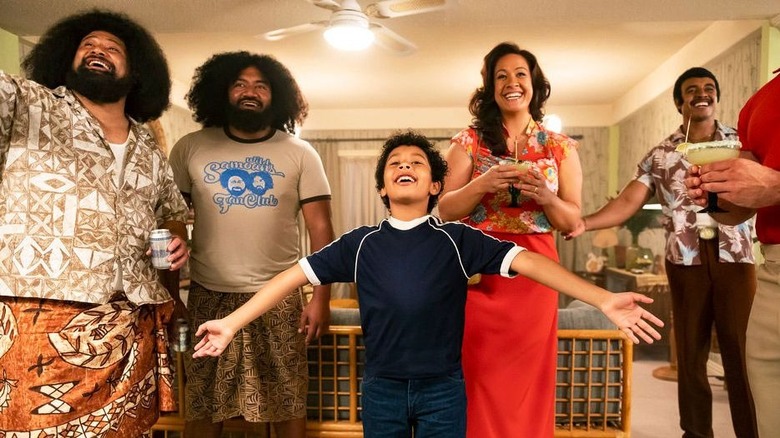 NBC
Season 2 of "Young Rock" is likely to pick up where Season 1 left off. Somewhat surprisingly, the first season ends on something of a cliffhanger as it seems likely but not certain that Johnson has won the 2032 presidential race. Season 2 is likely to definitively resolve this storyline, and it may mean that the 2032 timeline is set in the White House for at least part of the second season. 
In the show's other timelines, it seems likely that the show will offer more detail on Johnson's time in the Canadian Football League, and on his ultimate aspiration of becoming part of the NFL. The character's teenage storyline could focus on his burgeoning romance with Karen (Lexie Duncan), while the show could also feature the arrest of Johnson's grandmother by the FBI for extortion in its second season. Clearly, there's plenty of meat on the bones of Johnson's life that can still be covered, as well as possible storylines about the actor's future.