What Stacey Dash From Clueless Is Doing Now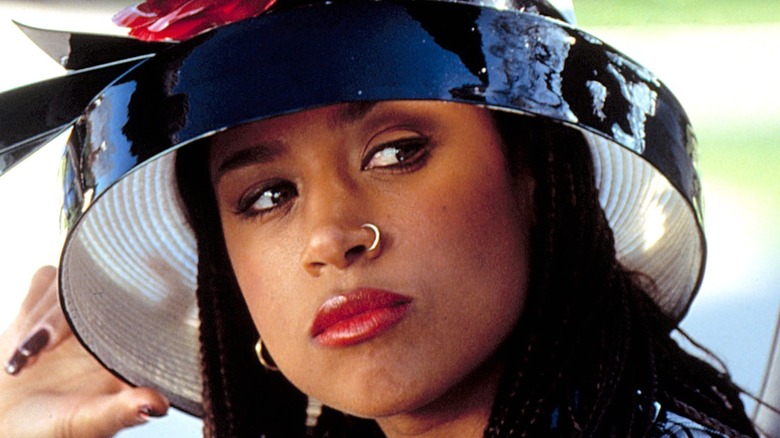 Alicia Silverstone's Cher Horowitz in the 1995 film "Clueless" would not have been as fabulous without best friend and fellow fashionista Dionne Davenport, who was portrayed by then-28-year-old Stacey Dash. Silverstone, Dash, and the late Brittany Murphy starred in the definitive '90s flick, which also included "Scrubs" star Donald Faison and "Ant-Man" actor Paul Rudd in its cast.
Both Dash and her "Clueless" counterpart Faison returned for the "Clueless" TV series, which ran for three seasons on ABC with Rachel Blanchard playing Cher. But since the '90s, audiences have seen less and less of Dash on screen. The Bronx-born actress is still honing her craft, but since her time as Dionne, Dash has become a rather controversial figure in entertainment. From doing independent films with some of today's biggest stars to starring in a few short-lived television series and sharing some very vocal political viewpoints, here's a look at what Stacey Dash is doing now.
Dash's slow-moving movie career
Directly following the third and final season of the "Clueless" TV series in 1999, Stacey Dash appeared on the short-lived series "The Strip." Afterward, the actress didn't have as easy of a time getting roles as her "Clueless" co-stars. While Silverstone and Murphy went on to become household names, Dash appeared in several smaller films. There was 2002's "Paper Soldiers," for example, starring Kevin Hart. The comedy was written and produced by her cousin, Roc-A-Fella Records owner Damon Dash.
Kanye West fans were reminded of Dash's existence when she starred in the music video for his hit song "All Falls Down" in 2004. The video was followed by the horror movie "Lethal Eviction" alongside "Dexter" star Jennifer Carpenter. Beginning in 2009, Dash returned to television with a recurring role on "The Game," and in 2011, she starred in the VH1 series "Single Ladies."
In 2014, Dash was signed by Fox News as a political commentator. Three years later, the network quietly suspended Dash after she used profanity on-air to criticize then-President Barack Obama, and her contract was not renewed, according to The Hollywood Reporter.
In 2020, Dash, a vocal Republican, starred alongside fellow conservative actors Jon Voight and Nick Loeb in the controversial film "Roe v. Wade." Dash played Dr. Mildred Jefferson in the retelling of the historical case. Variety skewered the movie, labeling it "an atrocious anti-abortion propaganda piece." Dash continues to star in independent dramas but is increasingly better known for her opinions rather than her roles.
Stacey Dash is now attempting damage control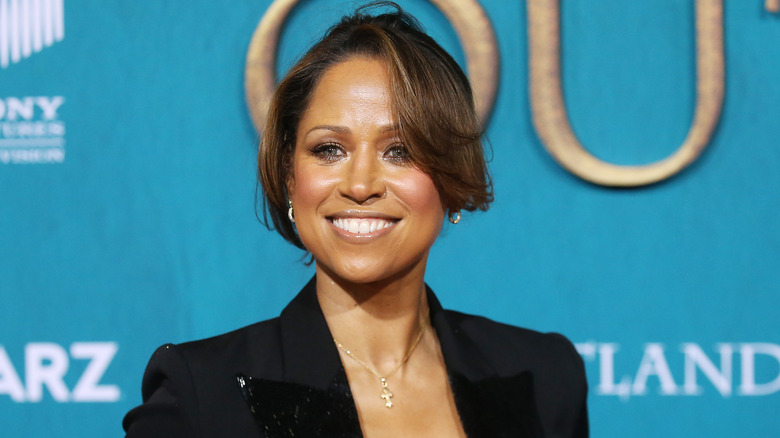 Michael Tran/Getty Images
Stacey Dash has made her share of headlines over the years since her "Clueless" days. In 2018, she announced she was running for a congressional seat in California as a Republican. She told The Guardian that she believed she had been blacklisted by Hollywood for her political viewpoints and said she wanted to "free people from the shackles of a plantation mentality" with her political career. She withdrew from the race a month later.
Then in 2019, she was arrested in Florida on a domestic battery charge against her estranged husband Jeffrey Marty, per Complex. In 2020, TMZ reported that Marty claimed he was hypnotized into marrying the star. Dash has not commented directly on his allegations.
In 2021, Dash began backtracking on years of controversial statements made on Fox News and on her personal Twitter account. During an interview with DailyMailTV, the actress expressed regret for her past statements. "There are things that I am sorry for. Things that I did say, that I should not have said them the way I said them. They were very arrogant and prideful and angry. And that's who Stacey was, but that's not who Stacey is now," she explained.
The actress had previously made statements supporting then-President Donald Trump, including backing his statement about "good people on both sides" regarding the attacks at the Charlottesville "Unite the Right" rally in 2018. She also called for the public to abolish Black History Month. Dash has since shifted her mindset, explaining to DailyMailTV that she is done with Trump and would "give the president that we have right now a chance."