What Bailey Chase Has Been Up To Since Longmire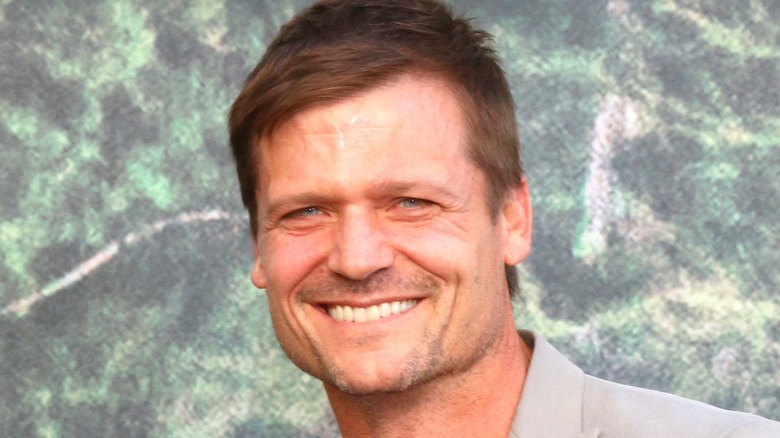 Shutterstock
The crime drama "Longmire" crafted an exciting niche by taking the standard police procedural out of the urban environments that viewers are most familiar with and setting it in rural Wyoming. While the show was ostensibly set in the modern age, it proudly evoked a Western atmosphere that gave its detective stories a unique spin.
The show got a lot of credit for its innovative take on the genre, but it also deserves recognition for the balanced character building and complex relationships that the cast of "Longmire" developed throughout its six seasons. Viewers saw an early highlight of that in Branch Connely, played by Bailey Chase, an ambitious deputy who comes from one of the most prestigious families in Absaroka County. His interactions with Walt (Robert Taylor) were both familiar and contentious, especially when he ran against him for sheriff. While his run was on "Longmire" cut short, the cliffhanger of his possible death is both the ending of and the mystery that begins two of the best seasons on "Longmire."
While Branch's story didn't last through all six seasons of "Longmire," his enduring popularity is a testament to just how well Chase played the conflicted character. While the actor has yet to find a role that has garnered him as much attention, Chase certainly has stayed busy. Here is what Bailey Chase has been up to since he left "Longmire."
Bailey Chase has appeared in multiple minor television roles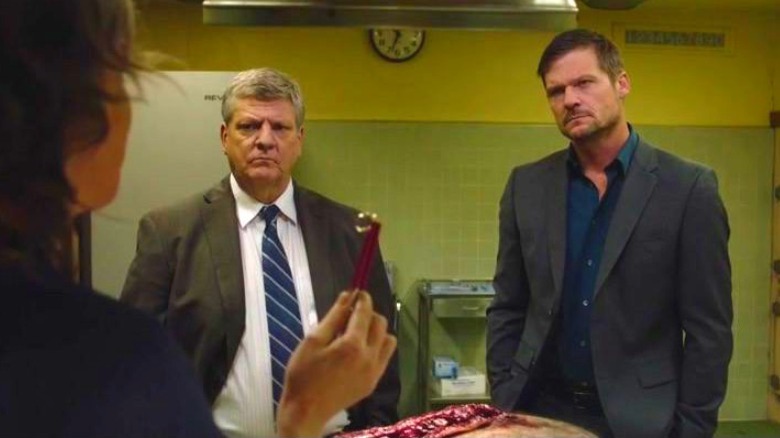 Showtime
Branch Connely wasn't just a fan-favorite character; it was one of Chase's favorite roles that he ever played. The actor told the Naples Daily News, "More than anything, the arc that I got to do on 'Longmire,' that character Branch, he hit all the notes." In fact, Chase's personal Instagram references the character with the handle Branchlives.
However, looking through Chase's social media reveals a man who seems to have dedicated himself to raising his three young children. Perhaps that's why Chase hasn't taken any recent roles on television as central as Branch Connely, but he has found time to appear in quite a few prominent programs. 
Shortly after his part on "Longmire" came to a close, Chase appeared in multiple episodes of the Dick Wolf produced show "Chicago P.D." as David Land, a DEA agent who recruits Erin Langley (Sophia Bush) to the force. He also landed a recurring role in the short-lived spin-off series "24: Legacy," as well as a recurring role on Showtime's revival of "Twin Peaks," where he played Detective Harrison. In 2020, Chase had limited appearances on shows such as "The Rookie," "S.W.A.T.," and "Seal Team."
The Longmire star has also appeared in multiple films since the show ended
After "Longmire" ended, Bailey Chase took his first film role in five years in the 2015 film "The Boy Next Door" as Benny, an obnoxious blind date that propels the main character, Claire (Jennifer Lopez), to begin a relationship with her neighbor. After appearing in that film, Chase found a slightly more prominent role in "Sex, Death, and Bowling" as the terminally ill uncle of the main character, Sean (Adrain Greer).
Chase also appeared in a couple of indie shorts, "The Chaplain" and "Kadence," in 2016. He also played the lead in the crime drama "No Beast So Fierce," where he appeared as Charlie, an ex-con who is released to prison and embarks on a mission to find his estranged son. That same year he appeared in one of the biggest films of his career, the Zack Snyder-directed superhero epic "Batman v Superman: Dawn of Justice," credited simply as Python Team Leader.
After taking a brief break from movies, Chase took a small role as Dan in "Silver Lake" in 2018 before appearing as the retired baseball star Cory Snyder in the biopic "Walk. Ride. Rodeo." That film tells the story of Cory's daughter Amberly, a barrel racing rodeo hopeful whose career was seemingly cut short when she experienced paraplegia following a devastating car accident.