Here's Where You Can Watch A Few Good Men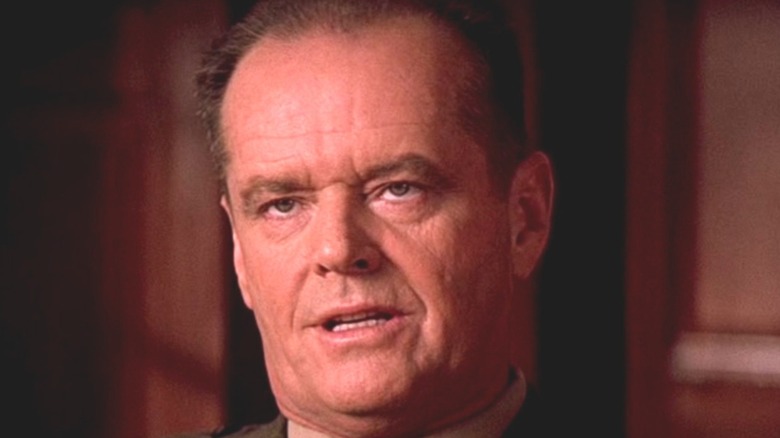 Columbia Pictures/Sony
Over the last three decades, the line "You can't handle the truth!" has become one of the most famous in recent cinematic history. But if you weren't around way back in the early 1990s, you may not know its origins. The phrase was famously uttered by Hollywood legend Jack Nicholson in the 1992 Aaron Sorkin-penned legal drama "A Few Good Men," which was adapted from his 1989 stage play of the same name. And while Nicholson's line may have become the most enduring aspect of the film, it is but a small part of its incredible legacy.
Directed by Rob Reiner, the movie tells the story of the court-martial of two U.S. Marines who have been charged with the murder of a fellow Marine. However, "A Few Good Men" is far from standard courtroom fare. It features an all-star cast featuring such luminaries as Tom Cruise, Demi Moore, Kevin Bacon, Kiefer Sutherland, and Kevin Pollak, in addition to Nicholson and a whole host of other talented performers.
Their efforts in executing Reiner's vision of Sorkin's script resulted in four Academy Award nominations for the film, including Best Picture, Best Supporting Actor (Nicholson), Best Film Editing (Robert Leighton), and Best Sound Mixing (Kevin O'Connell, Rick Kline, and Robert Eber). "A Few Good Men" currently holds a certified fresh score of 83% on the review aggregator Rotten Tomatoes, and it's definitely worth a watch in 2021. However, viewing options are somewhat limited.
A Few Good Men is only available on a handful of streaming services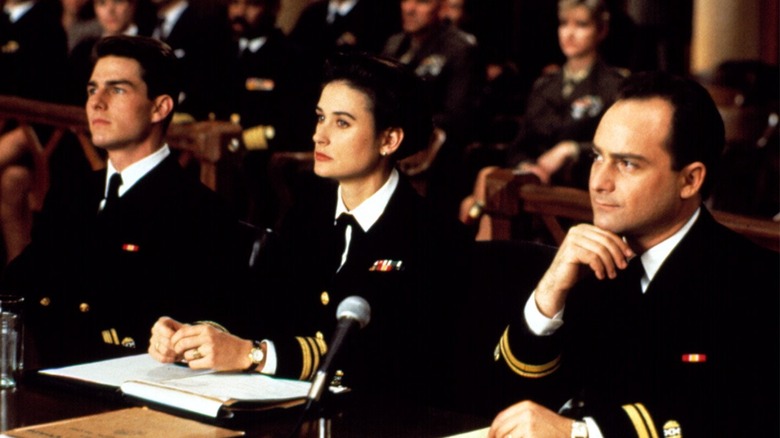 Columbia Pictures/Sony
Unfortunately, "A Few Good Men" isn't currently available on many of the big streaming services. There are a handful of viewing options, though. 
For one, it is available via fuboTV, which primarily focuses on sports programming — NFL, NBA, MLB, NHL, MLS, international soccer, et al. — but also offers movies, TV series, and news. The platform has a starting monthly price of $64.99, which gives subscribers access to 100-plus live TV channels, cloud DVR with 30 hours of space, and the ability to simultaneously stream to two screens. A seven-day free trial is also among its current offers.
Sling, which offers the best of cable at a (potentially) lower price, is also an option for watching "A Few Good Men." It currently boasts a special, first-month price of just $10; Sling Orange and Sling Blue each offer 30-plus channels for a regular price of $35 monthly, or $50 combined. There are also a number of add-ons available.
Other streaming subscription options include AMC+, which is accessible through Amazon Prime, Apple TV, Roku, and cable/satellite providers for an additional $8.99 per month after a free trial. The movie is also available on-demand to DirecTV subscribers. Finally, "A Few Good Men" is available to own for the price of $12.99 via Amazon, YouTube, Apple TV, Google Play, Vudu, and a whole host of other platforms.