Where Is Sian Barbara Allen Now?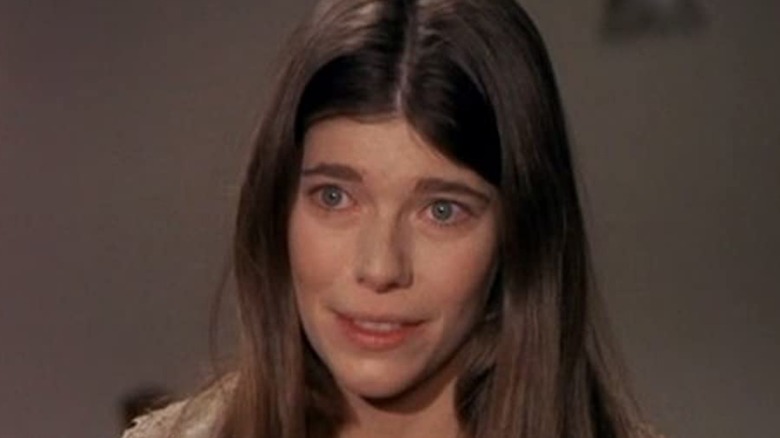 CBS
People who grew up in the 1970s will probably have fond memories of the ethereal presence and melancholy countenance of Sian Barbara Allen. The Pennsylvanian actress appeared in over 30 television series and films throughout the decade, most famously as Jenny Pendleton, the love interest of John-Boy Walton Jr. (Richard Thomas), on Seasons 1 and 2 of CBS's "The Waltons."
Allen's role on "The Waltons" became notorious both for the success of the show and for the real-life romance she lived with Thomas, who actually campaigned for her to be the one to play Pendleton, according to a 1973 edition of the Morning Record. In addition to her "Waltons" bow, Allen also made waves with her performance in the Patty Duke-starring horror film "You'll Like My Mother," which earned her a Golden Globe nomination, and had guest spots on almost every popular seventies show you could name, from "Columbo" to "Bonanza" to "The Rockford Files" to "The Incredible Hulk."
We haven't seen much of Sian Barbara Allen lately, though, and there's a reason for that. Since the 1990s, she has left TV behind, and pivoted to a different line of work entirely.
Sian Barbara Allen retired from acting and is now a writer
Sian Barbara Allen's role on the 1990 "L.A. Law" episode "Whatever Happened to Hannah?" was the last of her career. Since then, she has completely retired from acting, and found fulfillment in another form of creative expression.
According to the literary community website Fictionaut, Allen is now focused on writing short fiction and poetry. Taking up the pen wasn't a late calling, though — as early as 1978, she became a rare-for-the-time female TV writer, scripting the episode "Just for Laughs" of the ABC detective show "Baretta," and her literary work was later published in print magazines throughout the 1980s. Then, as she describes it on her Fictionaut profile, "I was ready to give up after retiring from acting and now writing is saving my spirit."
She also cites the fact that (at least at the time of writing the profile) she didn't own a computer and lived "like a zen monk," which may explain why she has no further social media presence. A 2013 post on The Data Lounge, supposedly written by her, thanks her fans for sending her birthday cards every year, and mentions the fact that she is a part of the Bold Progressives political action committee. There's no way to know if she really wrote that post, but she did donate to Democratic campaigns in 2013 (via Bean Town Times) and 2014 (via City-Data.com).
If you miss her, we highly recommend checking out her work on Fictionaut: Allen's prose is just as sensitive and touching as her acting was.