Is Alana De La Garza Actually Leaving FBI?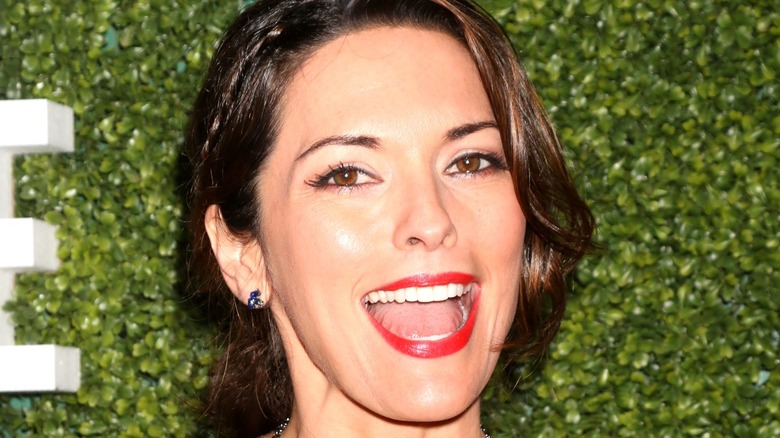 Shutterstock
Contains spoilers for "FBI"
Crime drama "FBI" has come to an end for the season, as have many of the big networks' series. Although "FBI" has been renewed for a fourth season (via Deadline) and is getting a third spin-off series, "FBI: International," as CBS grows the Dick Wolf-created franchise, there's still a question that needs to be settled after the events of the Season 3 finale: Is actress Alana de la Garza, who plays Isobel Castille, leaving the show?
Fans have speculated about her departure since reading the synopsis for the third-season finale, which states, "When five prominent men are gunned down at a trendy New York restaurant, the team's investigation brings them into contact with a lieutenant in Antonio Vargas' cartel, triggering a showdown between Isobel and Vargas" (via CBS). Anytime a showdown is in the offing, and with a charismatic recurring nemesis like Vargas (David Zayas), it's natural to wonder about how his reappearance will affect the team — especially since "FBI" didn't get a real ending in Season 2 as a result of the COVID-19 pandemic (via TV Insider). 
Amping up the drama at the end of Season 3 seemed like a given, but it would be a real shame if something bad ultimately happens to Isobel and causes de la Garza to exit the series, or if de la Garza is leaving and the writers need to write her out of the show. It would be especially disheartening since de la Garza has fit in well with the show since the second season, when she jumped ship at "FBI: Most Wanted" to replace Sela Ward on "FBI." 
Here's what we know about the possibility of de la Garza leaving the series and taking Isobel with her.
Alana de la Garza doesn't seem to be leaving the FBI fold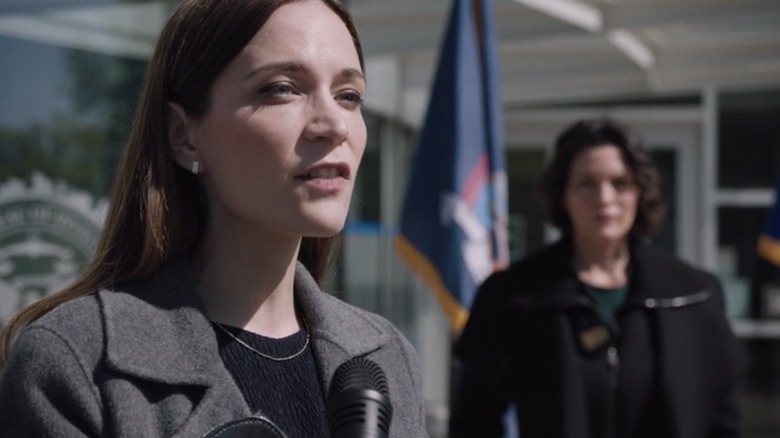 CBS
Prior to the final episode of "FBI" Season 3, Alana de la Garza leaving the show seemed like a possibility, but CBS didn't make made any announcements that de la Garza would be exiting. Of course, that doesn't necessarily mean anything except that the network might want her departure to be a surprise. De la Garza's IMDb profile doesn't indicate she's working on other projects — which again, doesn't necessarily mean anything. Still, with no evidence to the contrary, it's hard to know what's going on behind the scenes. 
When the final episode of the "FBI" Season 3 aired on May 25, 2021, however, the fears of viewers didn't appear to come to pass. While there were some tense confrontations between Vargas and Isobel to liven up the hour, it doesn't look like de la Garza is going anywhere. As the final scenes of the Season 3 closer "Straight Flush" indicate, it only looks like Isobel and Rina (Kathleen Munroe), who was introduced early in the season, could be headed for some showdowns themselves in the next season — despite the fact that they seemed to acknowledge one another positively in the moments after realizing they've succeeded in stopping the bombs at Grand Central Station.
In the final minutes of the Season 3 finale of "FBI," Rina tells Isobel that she's now an assistant director in charge (ADIC) at the FBI, making her Isobel's boss. Given Rina's skepticism of Isobel's methods and seeming willingness to believe the worst about her — not to mention the fact that Rina and Jubal (Jeremy Sisto) appear to be romantically involved now — this could definitely lead to some conflict in the future. 
Fans will have to wait until "FBI" Season 4 to find out whether or not de la Garza and Isobel are here to stay, and exactly how the situation between her and Rina plays out.