Here's Where You Can Watch Hustlers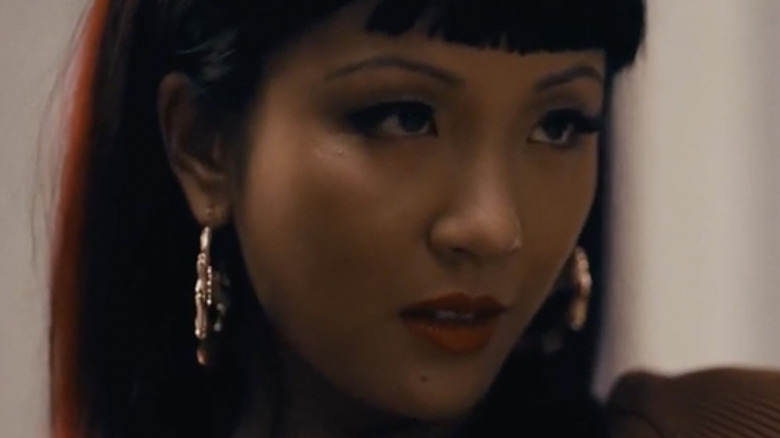 STX Films
"Hustlers" quickly made waves when the film hit theaters in September 2019. With its star-studded cast (including the likes of Constance Wu, Jennifer Lopez, Lili Reinhart, Keke Palmer, and Cardi B) and exciting plot (strippers scamming the men responsible for the 2008 Financial Crisis), the film quickly became a phenomenon, grossing over $157 million worldwide (via Box Office Mojo). Critics praised the film, which holds an impressive 87% "Certified Fresh" score on Rotten Tomatoes. Jennifer Lopez was especially praised for her performance as mastermind Ramona, a role that earned her a Golden Globe nomination for Best Actress.
Written and directed by Lorene Scafaria, and featuring a predominately female cast, "Hustlers" struck a chord with audiences eager for engaging and fresh women's stories. The film also gave audiences a look at how 2008's stock market crash impacted working-class women, an angle not often seen in media. For those who felt burned by Wall Street's greed in the late 2000s, "Hustlers" is a cathartic — and incredibly fun — watch. But where can audiences catch the hit film?
Hustlers is available to stream on Hulu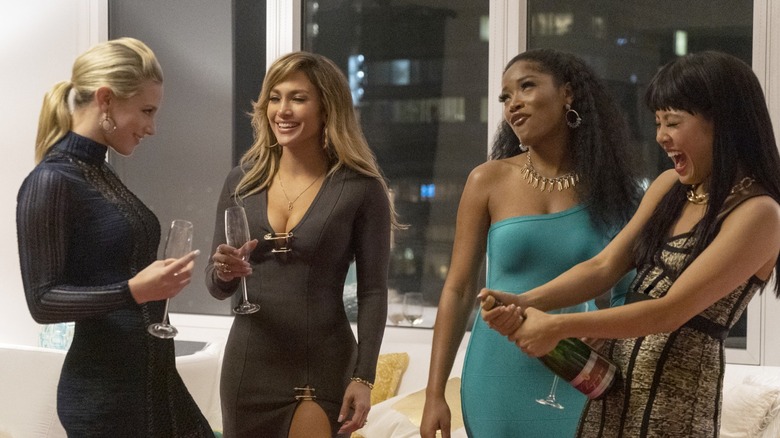 STX Films
"Hustlers" is currently available to stream on Hulu. Audiences can also rent the film on Amazon Prime and YouTube.
While the film has an incredible story on its own, it's the music and dancing that really elevate the experience. First-time viewers will be blown away by Jennifer Lopez's pole dance at the start of the film, a sultry number performed to Fiona Apple's "Criminal." Pop music from the late 2000s is a huge part of "Hustlers'" storytelling, as the film doesn't have a score, with music supervisor Jason Markey telling Variety, "Every song made a statement about the scene." 
Though "Hustlers" features many popular recording artists, including Lopez, Cardi B, and Lizzo, the filmmakers decided against utilizing their actors' musical talents for any new songs. Markey shared how he was able to get the film's producers onboard with his musical vision, saying he "really didn't believe in having a Jennifer-Cardi B-Lizzo [sic] song in this movie,' adding that it would be "cheesy," and that they could  "do much better than that" (via Variety). As seen by the film's success, Markey's vision certainly paid off.
For those looking for a high-energy, high-stakes, comedic crime drama, we think "Hustlers" is the perfect watch.