Hustlers Posts Jennifer Lopez's Biggest Live-Action Opening Ever With $33.2 Million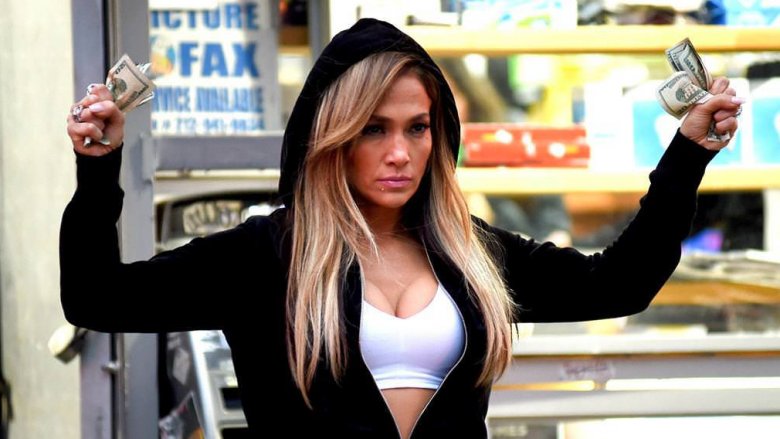 Hustlers didn't need to resort to any scams at the box office this weekend.
Jennifer Lopez's latest film, written and directed by Lorene Scafaria, scored an impressive $33.2 million domestic opening – marking the largest live-action debut in Lopez's storied career thus far. (Lopez has done voice work for the Ice Age films and other animated hits, which still boast higher openings.)
Based on a New York Magazine article by Jessica Pressler entitled "The Hustlers at Scores," Hustlers tells the adapted-yet-true story of a group of women who pull off a Robin Hood scheme at a strip club by stealing from rich Wall Street patrons in the wake of the 2008 stock market crash and ensuing recession.
Lopez plays Ramona, who leads the group down this high-stakes road, aided and abetted by her protégé and best friend Dorothy (Crazy Rich Asians' Constance Wu). Joined by Mercedes (Keke Palmer) and Annabelle (Riverdale's Lili Reinhart), the women embark on a new mission following the U.S. financial disaster: finding unsuspecting men to empty out their bank accounts to keep their families afloat — and maybe to pick up a few designer goods for themselves.
This daring, undeniably risky film made serious waves when it premiered to rave reviews at the Toronto International Film Festival, and even as it came into theaters, its Rotten Tomatoes ranking has remained solid. Hustlers has been overwhelmingly praised for its implementation of the female gaze, its perfect balance of emotional heft and glitz, and its anchoring friendship between Ramona and Dorothy. And while it's still early days, Lopez is even receiving some serious Oscar buzz for her role as veteran dancer (and daring schemer) Ramona.
Why people are raving about Hustlers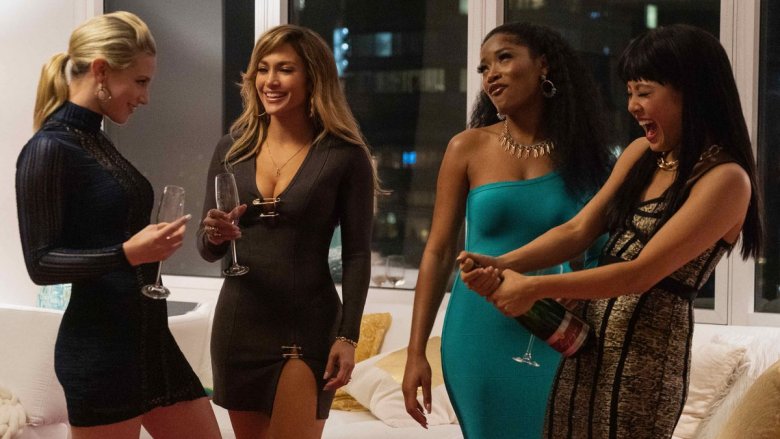 The success of this film is particularly exciting due to the fact that it boasts a female-led team in front of and behind the camera. Hustlers only the third film for Scafaria, whose direction and script have already received plenty of acclaim, and the pic's creative team (as well as the core cast) is mostly women. Considering the movie almost didn't get made in the first place, it's particularly exciting to see a non-franchise film starring women soar to the top of the pack thanks to quality storytelling, amazing performances, and a well-executed effort by everybody involved.
Ultimately, Hustlers' quick box office victory isn't just another accolade for Lopez, an artist at the top of her game; it's also further proof that movies made and led by women can succeed just as well at the box office as any other kind of movie, often proving to be worth the gamble. Strip club scenes are certainly nothing new in Hollywood, but pointing the camera at the women rather than the men sets an entirely new precedent.
Don't miss your chance to see one of the most talked-about movies of the fall season; Hustlers is in theaters now.