Friends Reunion Director Addresses 'Unkind' Matthew Perry Comments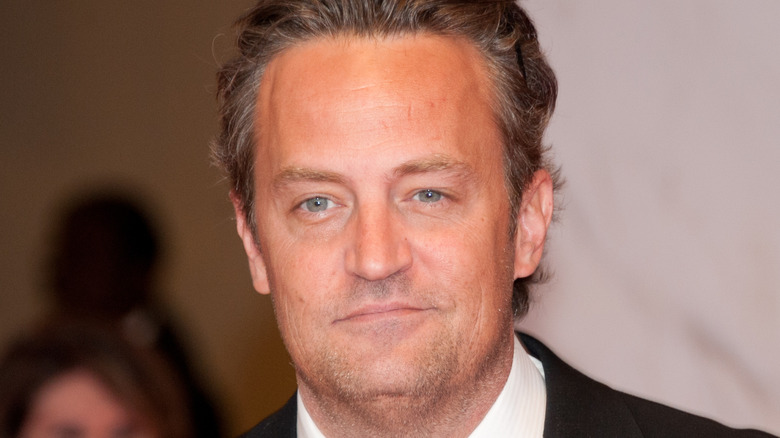 Shutterstock
The "Friends: The Reunion" HBO special has a lot of people talking. Fans of the sitcom were delighted to see all six of the main cast members together again in the same room, 17 years after the show's final episode. There were a lot of momentous events in the special, including memories shared by the actors, special guest star appearances, and table readings of the show's most famous scenes. "Friends" fanatics were also elated to hear both Jennifer Aniston (Rachel Green) and David Schwimmer (Ross Geller) confess that they had a mutual attraction to each other while shooting the first season.
But one Friend in particular has been the focus of concern for many fans — Matthew Perry, who played the comedic cut-up and king of one-liners, Chandler Bing. It has become common knowledge that Perry struggled with drug and alcohol abuse while filming the show, and some fans noted that the actor's speech was slurred during some segments of the HBO special. Although it later came to light that Perry's impediment was due to emergency dental surgery, that didn't stop "Friends" fans from speculating about his health.
Perry's continuing recovery was not mentioned in "Friends: The Reunion," but the special's director, Ben Winston, had a few words to say on Perry's behalf.
Friends: The Reunion director says he felt 'lucky' to work with Matthew Perry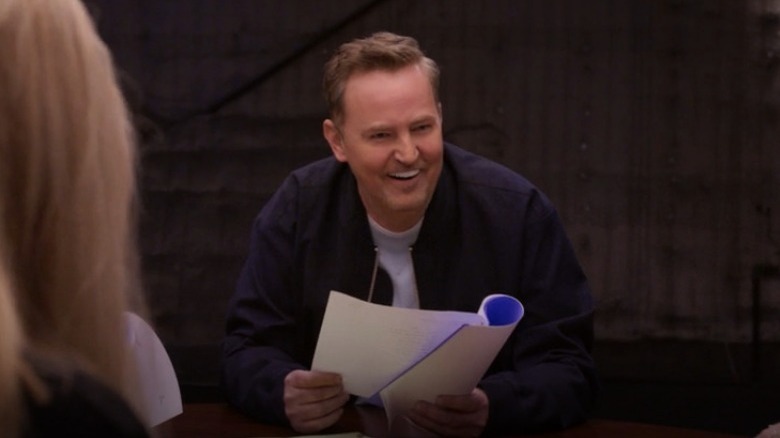 HBO
"Friends: The Reunion" director Ben Winston appeared as a guest on The Hollywood Reporter's podcast, "TV's Top 5," to talk about the hard work that went into making the HBO special (via THR). Winston revealed some of the ideas he'd pitched that got scrapped, including David Schwimmer and Courteney Cox (Monica Geller) re-enacting "The Routine." When asked point-blank about Matthew Perry's health, Winston was quick to shut down any rumors.
"Yes, he was great," Winston said. "People can sometimes just be unkind. I wish they weren't. I loved working with him. He's a brilliantly funny man and I thought he had some great one-liners in the show. I felt just happy and lucky to be in his presence and directing him on something like this."
"Friends" executive producer Kevin Bright also gave his thoughts on Perry in a separate interview done by THR. "It was great seeing him again," Bright said. "And what people say is what people say. ... He seems stronger and better since the last time I saw him, and excited about going forward."
While it would be impossible to stop rumors from swirling, it looks like Perry's got a supportive group to back him up.