This Is What Matthew Perry Stole From The Set Of Friends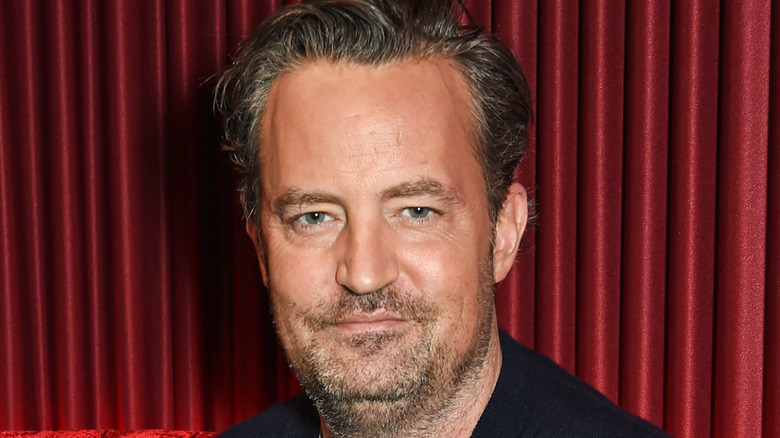 David M. Benett/Getty Images
Matthew Perry stole a cookie clock for Lisa Kudrow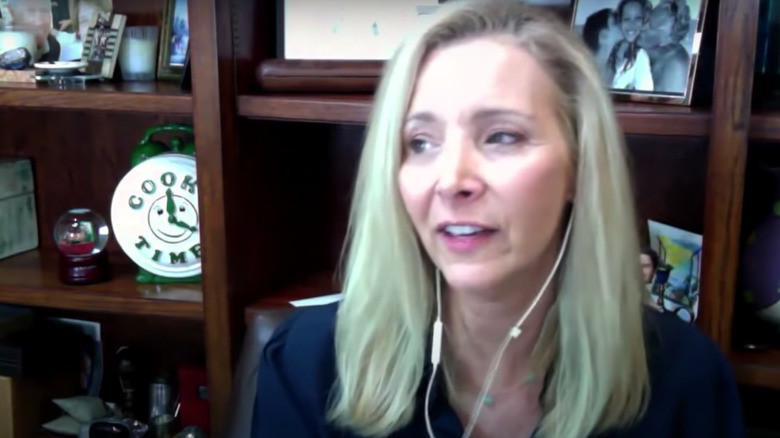 ABC
"I stole the cookie jar that had the clock on it," Perry said. He gave it to Lisa Kudrow because "she at one point looked at it and thought it was a real clock, and I gave it to her."
In case you never saw it, the cookie time clock was located in Monica and Rachel's apartment just next to the fridge. In a 2020 interview on Jimmy Kimmel Live Kudrow gave more details about why Perry chose that gift. The actress said it was the "wrap gift he gave me." She said the present was a particularly funny choice because years prior, when Kudrow was shooting a scene in which Phoebe said she had to get going, Phoebe had no watch and needed a way to point out she knew what time it was. Kudrow (as Phoebe) gestured to the cookie clock, an odd choice as it's a clock that has no numbers on it. "And Matthew said, 'did you point to the cookie jar and say look at the time?'"
Kimmel pointed out that Perry gave her a stolen gift, which he said are often the best ones to give. But Kudrow made sure to ask if Perry was permitted to actually give her the prop. "I think the first thing I asked was, 'This is so nice! Did you get permission?'" In an interview with InStyle she confirmed that yes, Perry did have to get permission. "Everything on the set was technically owned by Warner Bros., so he had to ask special permission to take it. And that alone meant so much to me."