This Is What Matt LeBlanc Stole From The Set Of Friends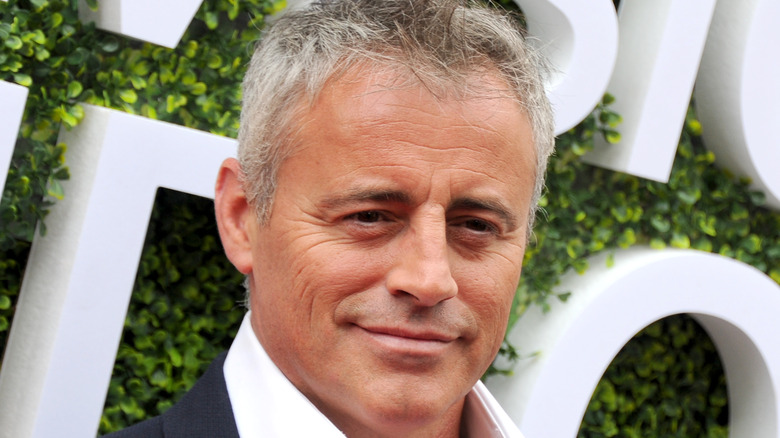 Gregg Deguire/Getty Images
Over the course of its television run from 1994 to 2004, "Friends" cemented its legacy as one of the greatest sitcoms of all time. The misadventures of Rachel Greene (Jennifer Aniston), Chandler Bing (Matthew Perry), Phoebe Buffay (Lisa Kudrow), Joey Tribbiani (Matt LeBlanc), and Ross (David Schwimmer) and Monica Geller (Courteney Cox) kept viewers entertained week in and week out — making them laugh, cry, and every emotional response in-between. Not to mention, the fact that the show is still as beloved today as it was when it ended speaks volumes about its enduring impact on pop culture.
Though the "Friends" cast went their separate ways following the series' conclusion roughly 17 years ago, they didn't disband forever. May 27, 2021, saw the gang reunite via HBO Max for the first and potentially only "Friends: The Reunion," where they and numerous celebrity guests reminisced over their time on the program, visited old sets like the Central Perk coffeehouse and the iconic water fountain, shared behind-the-scenes footage, and even reenacted a handful of classic "Friends" moments.
To promote the special, the "Friends" crew did plenty of press in the weeks leading up to its streaming premiere — answering burning questions and telling various stories. Along the way, they even shared what they wound up "stealing" from the set, and Matt LeBlanc provided the most hilarious answer of the bunch.
Matt LeBlanc's Friends souvenir was the perfect prank tool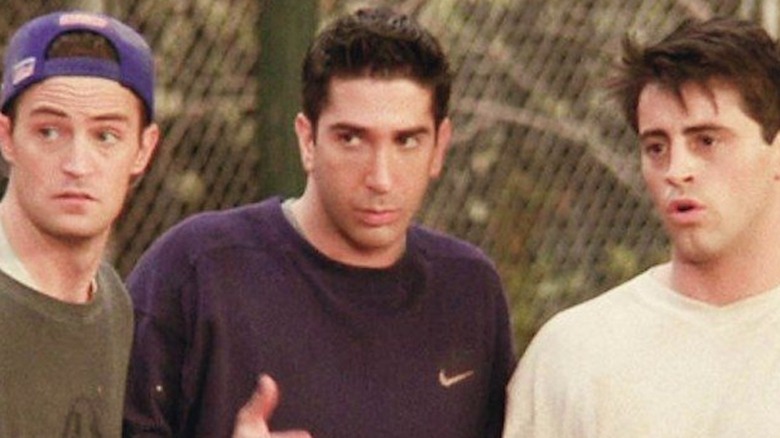 NBC
The "Friends" cast revealed their low-stakes thievery during an interview with People, where Matt LeBlanc told the brief tale about what he took and what ultimately became of it. "I stole an 'I love Friends' license plate frame," he said, noting that he really only grabbed it so that he could "put it on Schwimmer's car, and it took him a week to realize." Laughing hysterically, Schwimmer, who was seated right next to LeBlanc, recalled the event and was mildly surprised to find out it was his co-star who was responsible for the prank.
On the surface, this is just some light-hearted fun between coworkers, but it points to the deep connection the "Friends" cast shares. Earlier in the interview, Matthew Perry notes that even though they've all maintained contact over the years, all six of them very rarely get together. Be that as it may, as LeBlanc mentions, "When we do get together, it's like no time has passed. I think everyone sort of has a relationship like that in their life, we get together and it's like you pick up right where you left off."
As evidenced by "Friends: The Reunion," the cast's camaraderie is truly unique in the entertainment world. It just so happens that it manifests itself in Matt LeBlanc attaching a corny license plate cover to David Schwimmer's car without his knowledge, but it comes from a place of love nonetheless.