This Famous Couple Turned Down A Role In AHS: Murder House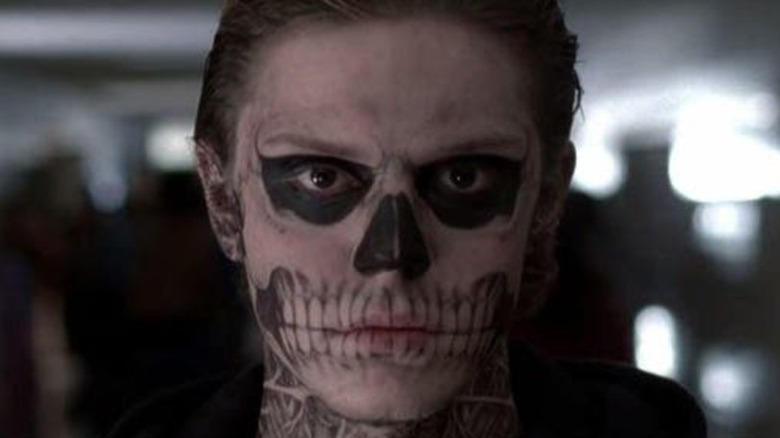 FX
For the casual viewer, naming all nine seasons of "American Horror Story" is almost as difficult as naming the six children of the Brady Brunch (some of us have a mental block when it comes to Greg). "AHS" fans, of course, can easily rattle off "Murder House," "Asylum," "Coven," "Freak Show," "Hotel," "Roanoke," "Cult," "Apocalypse", and "1984." But, only the most dedicated fans can name all the actors who've appeared in Ryan Murphy's horror anthology series. Everyone from Billy Porter and Lady Gaga to Cuba Gooding Jr. and Gus Kenworthy have had roles in the series. It's almost to the point that if you haven't appeared in either "American Horror Story" or the Marvel Cinematic Universe, are you really an actor?
However, not everyone offered a role on "AHS" has accepted. Murphy had reached out to one famous couple, offering them parts in the series' inaugural season, but the duo opted to pass on the opportunity.
Neil Patrick Harris and David Burtka turned down Ryan Murphy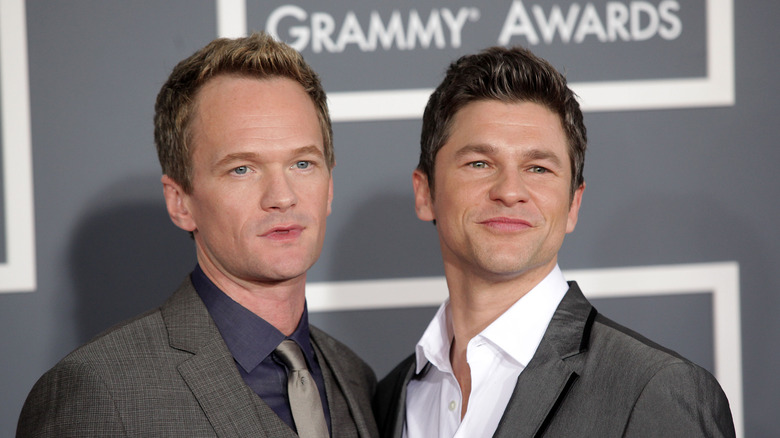 Shutterstock
Husbands Neil Patrick Harris and David Burtka, who wed in 2014, were not opposed to working together. Burtka appeared several times on Harris' long-running sitcom "How I Met Your Mother," after the two met in 2003. The couple also appeared together in 2011's "A Very Harold & Kumar 3D Christmas," with Burtka and Harris playing fictionalized versions of themselves. In fact, it was because of "Harold & Kumar" that they passed on "AHS." Ryan Murphy wanted the couple to appear in "Murder House" as the previous owners of the haunted home who were killed by the Rubber Man. Having just played a dysfunctional couple in the third "Harold & Kumar" film, both Harris and Burtka felt that playing another couple with issues in the same year would be too repetitive (per Entertainment Weekly). The parts would eventually go to Zachary Quinto and Teddy Sears.
However, fans wanting to see Harris and Burtka on the series would not have to wait long. The couple appeared in the series' fourth installment, "Freak Show," with Harris playing a magician obsessed with his ventriloquist dummy, and Burtka in a cameo as a Hollywood casting executive.