Emma Stone Finally Addresses The Rumors Of Her Return As Gwen Stacy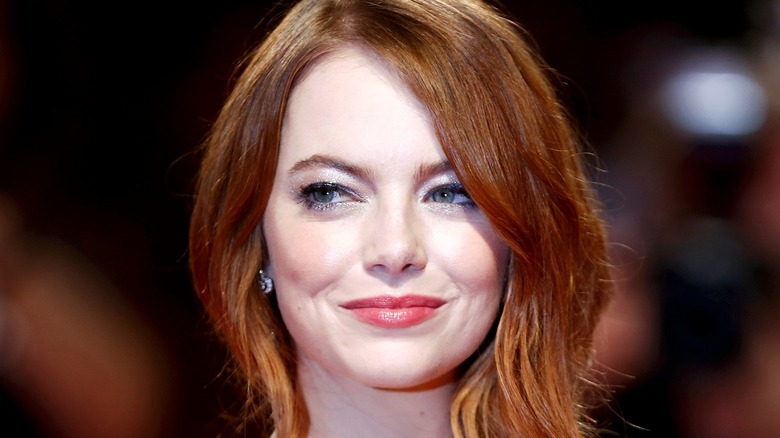 Shutterstock
"Spider-Man: No Way Home," the upcoming third entry in the third "Spider-Man" film franchise, has established itself as the Marvel Cinematic Universe's next big mystery box, thanks in large part to claims that the sequel will see the return of everyone from Tobey Maguire to that frozen Chris Cooper head from the deleted "Amazing Spider-Man 2" ending.
Marvel Studios has remained characteristically tight-lipped about the film's details. More than that, the studio's famously short-leash approach to keeping actors quiet really makes you wonder whether Alfred Molina and Jamie Foxx's assertions that they're making appearances (as reported by Variety and the Hollywood Reporter, respectively) are the result of some sort of elaborate practical joke Marvel boss Kevin Feige is playing.
The inclusion of characters from across iterations of the "Spider-Man" mythos has fans extra speculative. If Tobey Maguire and Andrew Garfield are coming back — despite Tom Holland's shooting-down of the rumors and Garfield's denial of his involvement — then what other Spiders-Men could we expect to see? It's not an enormous leap to think that Gwen Stacy, played by Emma Stone in the "Amazing Spider-Man" movies, might get to make her super-powered, alternate-universe, live-action debut as the sensational Spider-Gwen. 
MTV News caught up with the "Cruella" star and asked the question on everyone's mind, and we've finally got a firm answer on the subject. Or do we?
Don't fall for the Spider-Gwen rumors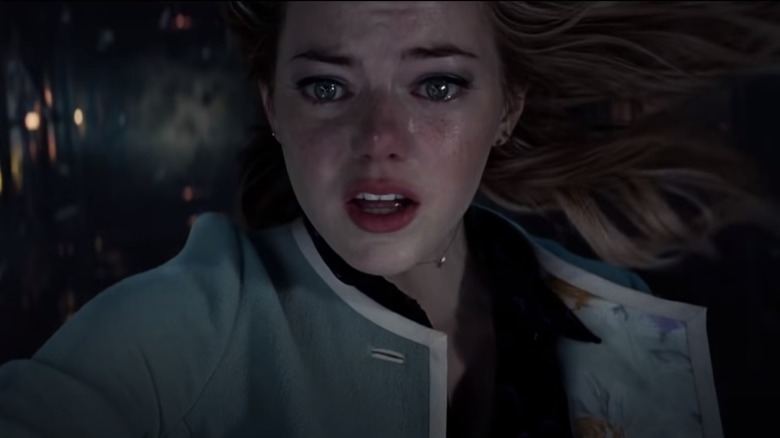 Sony Pictures Releasing
"I have heard those rumors," Emma Stone told MTV News' Josh Horowitz of her theorized return to the world of super folk. "I don't know if I'm supposed to say anything, but I'm not [involved]. I'm not. ... I don't know what you're supposed to respond as an alumnus." 
Sounds like that's a hard "no" on Spider-Gwen. Or it would be, if we could believe anything that anyone has to say about this movie. Tom Holland's interviews on the subject of a live-action Spider-Verse have been inconsistently flippy-floppy, and his denials have been met with skepticism from actual body language experts, who say he knows something that he isn't admitting. Additionally, Alfred Molina's public statements about his involvement in the sequel don't mesh with the shrugging "I don't knows" that cast members have been doling out to reporters.
It seems unlikely that we'll get the whole story on "Spider-Man: No Way Home" before it hits theaters on December 17. Until then, we'll just have to wait patiently, scrunch up our eyes, and hope against hope that this will finally be the movie that introduces a live-action version of Rocket Racer.