What Zoë Bell From Death Proof Is Doing Now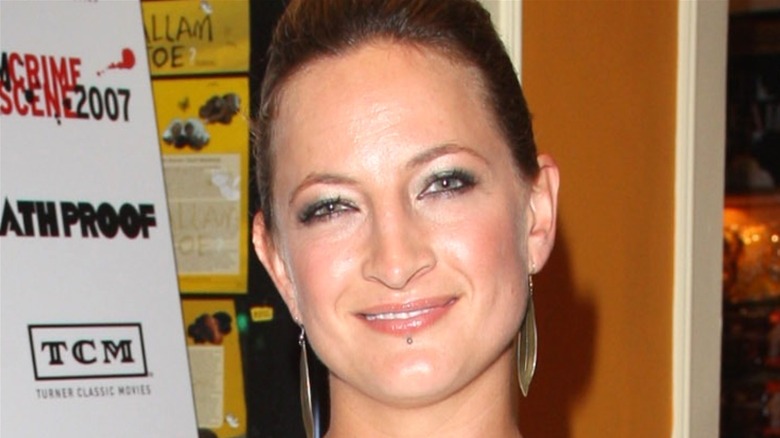 Dave Hogan/Getty Images
Most stunt performers stay behind the scenes, but that's not the case when it comes to New Zealand native Zoë Bell. Bell, the daughter of a nurse and a doctor (per IMDb), entered the stunt world working the New Zealand soap opera "Shortland Street." After that, American audiences first saw Bell's stunt work on "Hercules: The Legendary Journeys" starring Kevin Sorbo. She also performed stunts in the "Hercules" sister show "Xena: Warrior Princess" before becoming the stunt double for the series' star, Lucy Lawless. In 2000, Bell landed her first acting credit in an episode of the short-lived series "Cleopatra 2525."  
Bell's big break came in 2003, when auteur Quentin Tarantino cast her as Uma Thurman's stunt double in "Kill Bill: Volume 1" and its sequel "Volume 2," kicking off a long professional relationship with the director. Her work in the "Kill Bill" movies wasn't without incident: The stuntwoman suffered on-set injuries that sidelined her for several months, per Fülle Circle Magazine, and it was during her absence that Uma Thurman was injured in a now-infamous on-set car accident, suffering permanent damage to her knees (via Vanity Fair). Post-"Kill Bill," Bell appeared in the "Grindhouse" segments "Planet Terror" and "Death Proof," the latter directed by Tarantino.
However, beyond her stunt work, Bell has built up quite the résumé over the years. Here's what Zoë Bell has been up to since you saw her in 2007's "Death Proof."
Zoë Bell worked steadily after Death Proof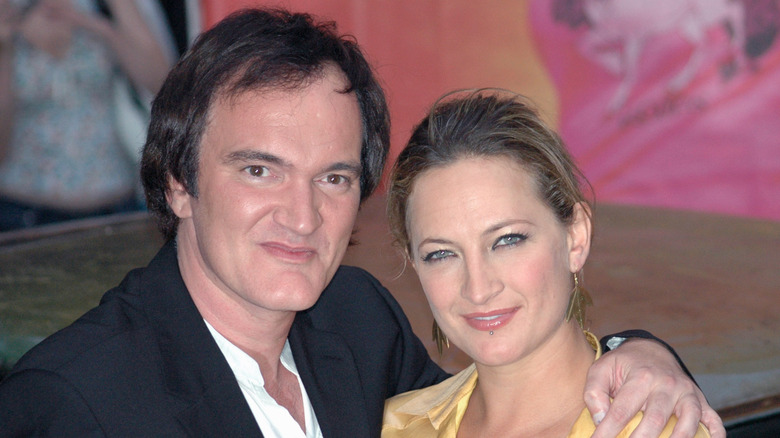 Shutterstock
For his film "Death Proof" — part of the 2007 "Grindhouse" double feature — Quentin Tarantino cast Zoë Bell in a starring role, helping her transition from stunt performer to actress. Immediately after "Death Proof," Bell again tackled acting and stunt duties in several episodes of ABC's "Lost."
Two years after "Death Proof," Bell had her busiest year to date. She performed stunts in the films "The Collector," "The Proposal," and "The Final Destination." Bell also starred in Crackle's web series "Angel of Death." For the independent action film "Bitch Slap," which saw Bell reunite with Lucy Lawless, Bell not only played the character Rawhide, but she also served as the film's fight choreographer and stunt coordinator.
In 2009, Bell again reunited with Tarantino, performing stunts in "Inglourious Basterds." Her professional relationship with Tarantino continued in 2012, when the director cast her in the role of Tracker in "Django Unchained."
Zoë Bell continued working with Tarantino and joined the MCU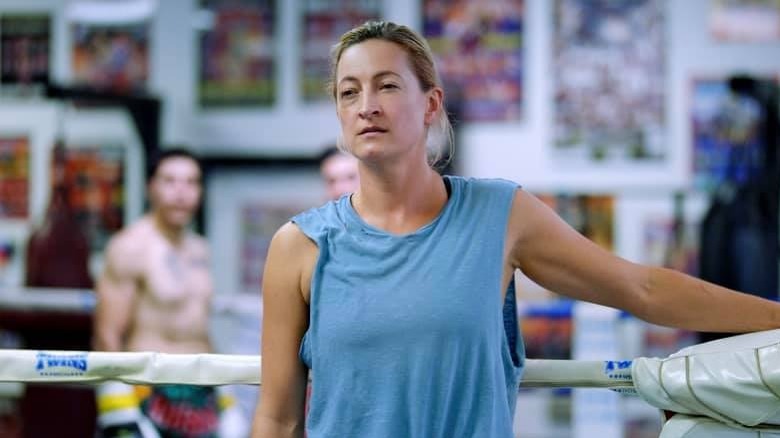 Hood River Entertainment, HeroFace Productions
In 2013, Zoë Bell entered the Marvel Cinematic Universe to perform stunts in "Iron Man 3." Years later, she returned to the MCU in 2017, working as Cate Blanchett's stunt double in "Thor: Ragnarok." Quentin Tarantino once again sought out Bell for his ninth film, "The Hateful Eight," in which she plays stage coach driver Six-Horse Judy. 
A year after the 2015 release of "The Hateful Eight," Bell starred in a trio of small-budget actions films. In "Camino," Bell plays a war photographer working in Colombia who snaps a photo of a crime and is subsequently hunted by the perpetrator. Changing gears entirely for "Paradox," Bell portrays an undercover National Security Agent who has infiltrated a group of scientists that has created a functioning time travel machine. She switched things up yet again in the thriller "Freshwater," which focuses on a giant alligator terrorizing the residents of a lake house, by playing a reptile consultant. Bell served as an executive producer for all three films.
In 2019, Tarantino cast Bell in his tenth (and final?) film "Once Upon a Time in Hollywood," which tells the fictional story of fading Hollywood star Rick Dalton (Leonardo DiCarpio) against the backdrop of the real-life Manson Family murders of 1969. In the film, Bell plays Janet Miller, a stunt coordinator; she also served as the film's actual stunt coordinator. 
Most recently, Bell served as an executive producer, actor, and stunt coordinator in 2021's action film "Haymaker." Clearly, Bell is a talented stunt performer and coordinator, but she's pretty amazing on screen as well.