Who Is The Star In The Yves Saint Laurent Libre Commercial?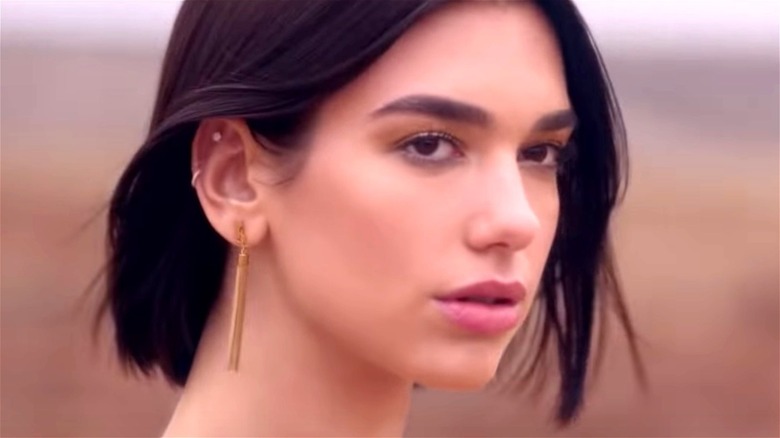 Yves Saint Laurent
Perfume commercials are weird, man. You have to convey a smell through a medium that, famously, doesn't involve that scent. Parfumiers use many tricks to convey the vibes of their various scents, usually depicting the type of person they think would wear that perfume. Celeb endorsements of perfume have become a big business. Keira Knightley works with Chanel, while Natalie Portman and Charlize Theron are spokeswomen for two different Dior perfumes. Some celebrities cut out the middleman and simply sell their own fragrance. The first big celebrity perfume was Elizabeth Taylor's Passion, according to the Guardian. Other celeb parfumiers include Britney Spears, J.Lo, and Paris Hilton.
According to The Perfume Society, Yves Saint Laurent created his first perfume for his eponymous fashion house in 1964. One of the fashion house's most famous perfumes, Opium, was somewhat controversial upon release because of its allusion to drug use. Maybe not the best look at the beginning of the heroin epidemic, but the fragrance was a hit with women. One of the latest fragrances from the house is Libre.
Dua Lipa is the face of Libre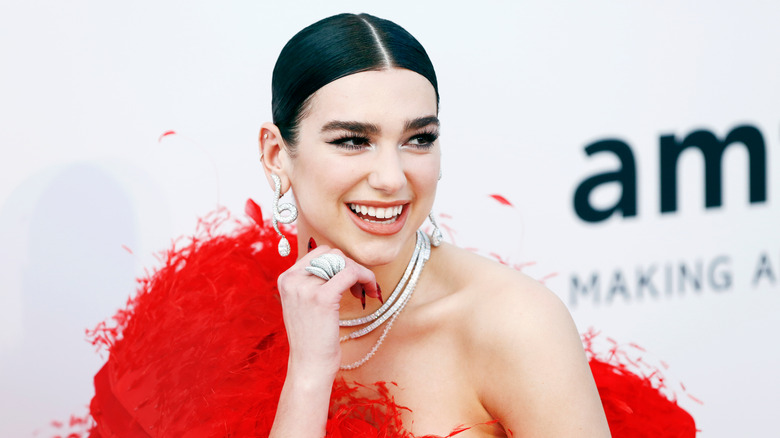 Shutterstock
YSL tapped British-Albanian singer Dua Lipa to star in the Libre ad campaign. The singer recorded a version of The Rolling Stones' "I'm Free" for the brand, as "libre" is French for "free." In the TV spot, she gets to handle a falcon, which looks fun yet terrifying.
Dua Lipa first blew up with her single "New Rules" in 2017. Subsequent singles include "Don't Start Now" and "Physical." In 2019, she won the Grammy for Best New Artist (via Vulture), beating out Bebe Rexha, H.E.R., and Chloe X Halle. Wendy Williams once called her "Dula Peep" on her talk show (via YouTube), which has since become a meme.
Lipa joins "A Quiet Place" star Emily Blunt (Opium) and "Big Little Lies" star Zoë Kravitz (Black Opium). Jessica Chastain's ad for the YSL perfume Manifesto was shot by "Neon Demon" director Nicolas Winding Refn, per The Hollywood Reporter.