What You Need To Remember Before Watching Kim's Convenience Season 5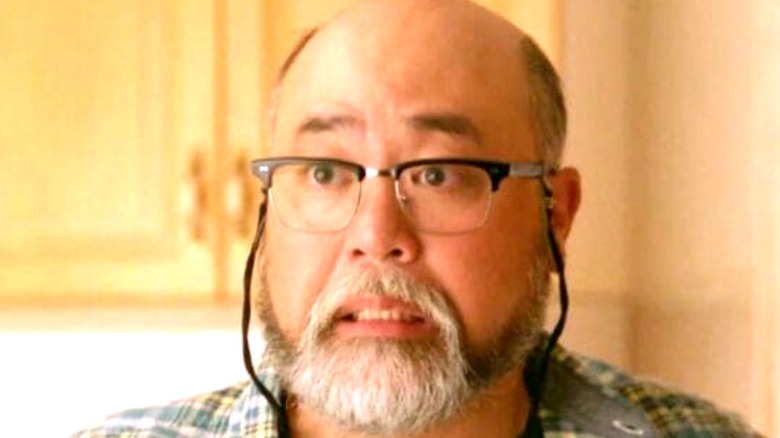 Netflix
In March 2021, Variety reported that "Kim's Convenience" was canceled following its fifth and final season. That was sad news for fans of the show, who have grown to love the Kim family and their Toronto convenience store. "Kim's Convenience" was originally a Canadian show broadcast on the CBC before joining Netflix's content library. Viewers in Canada have already seen Season 5, which started airing in that country on January 19 and concluded on April 13. Meanwhile, those in the United States can check out Season 5 on Netflix when it drops on June 2, per Netflix Life.
As a sitcom, "Kim's Convenience" is more episodic than serialized, which means most stories take place over one episode, not multiples or an entire season. Season 4 didn't end with a cliffhanger, and Season 5's episodes mostly tell one-off stories. But that doesn't mean things stay the same episode to episode. The series is all about the relationships of the Kim family, and all relationships change over time.
So, even if "Kim's Convenience" isn't the most plot-driven show, the Kims are in a much different place now than they were at the start of the series. Here's everything you need to know before viewing the fifth and final season of "Kim's Convenience."
Janet is still looking for love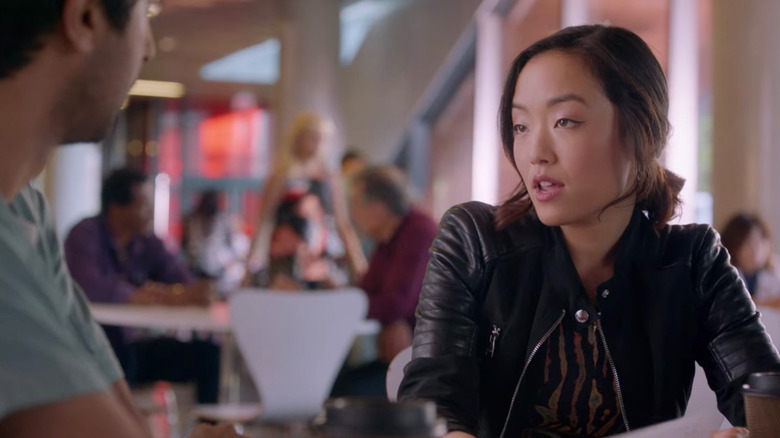 Netflix
Both of the Kim children's romantic lives have been major subjects on "Kim's Convenience," especially because Appa (Paul Sun-Hyung Lee) and Umma (Jean Yoon) have always pushed their children Janet (Andrea Bang) and Jung (Simu Liu) to find partners. In Janet's case, the search for a mate is still ongoing in the lead-up to Season 5.
Coming into Season 4, Janet's ex-boyfriend Raj was all set to marry his fiance Divya, but called off the wedding when he realized he still had feelings for Janet. For the first few episodes of the fourth season, Raj tried to get back together with Janet. Problem was, she had already moved on and was dating Nathan, a yoga teacher. Janet pursued a relationship with Nathan for most of Season 4 until she realized they have nothing in common and broke up with him.
Ahead of the fifth season, Janet finds herself as single as ever. But not if Appa and Umma have anything to say about it.
Things are getting serious between Jung and Shannon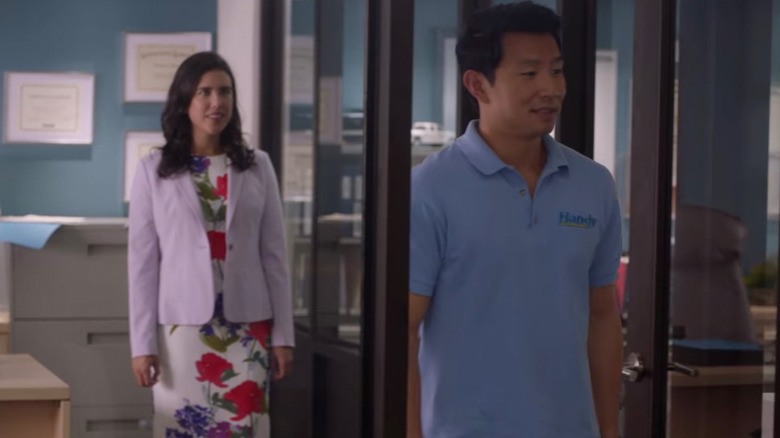 Netflix
Meanwhile, Jung's romantic life is going in a completely different direction than his sister's. Jung has worked for Handy Car Rental for most of the series, working under his supervisor Shannon (Nicole Power). They've long had a will-they-or-won't they dynamic, and Season 4 finally provided a definitive answer — yes, they will indeed give dating a try. During the fourth season, Jung finally worked up the courage to ask Shannon out, and she said yes. The rest of Season 4 dealt with the early days of Jung and Shannon's relationship, as they celebrated small milestones and learned new things about each other.
However, Jung and Shannon are starting to think about marriage. And even if they weren't, Appa and Umma would make sure they were. Season 5 will see Jung and Shannon deciding whether they're really right for each other. It will also explore the effect Jung's new lifestyle has on his friendship with his roommate Kimchee (Andrew Phung).
Appa and Umma want a better future for their kids, but also themselves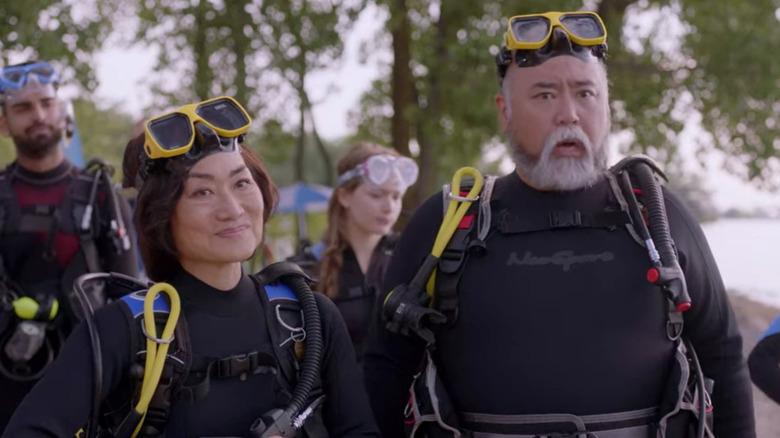 Netflix
Since immigrating from South Korea, Appa and Umma have worked hard to give their family a good life in Canada, and they take pride in running their convenience store. But throughout the series, they have both expressed a desire to enjoy their retirement by engaging in hobbies like tennis and scuba diving. At one point in Season 4, Umma matter-of-factly told Appa that he's obviously going to die first, and then proceeded to share her plan to buy a condo with the insurance money.
A better future has always been Appa and Umma's goal. But early in Season 5, Umma gets some bad news that threatens everything they've worked for. Without spoiling anything, let's just say that the fifth season will see Appa and Umma adjusting to a new normal. 
This is going to be Appa and Umma's big storyline during Season 5, but there will likely be plenty of stories about their daily moments as well.