The Hidden Sitcom Gem You Should Be Binging On Netflix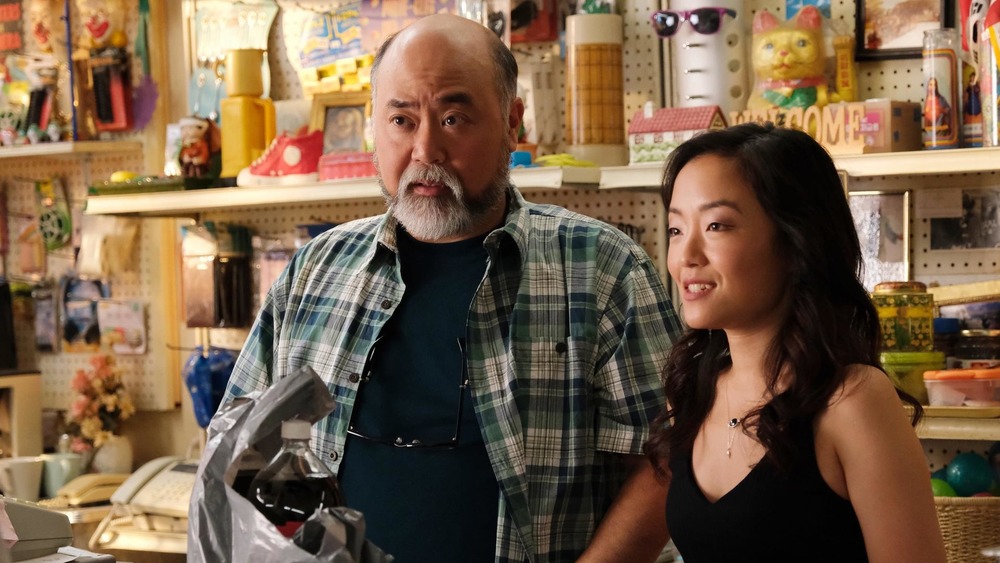 CBC Television
We all know that Canada has many fine exports from lumber to gold, but you could absolutely add delightful sitcoms to that list. The Great White North just knows how to craft a stellar joke that balances levity with genuine emotion. In recent years, Schitt's Creek, Letterkenny, and Trailer Park Boys have made their way to the States, allowing a larger audience to appreciate the kind of quirky humor Canadian showrunners have mastered. 
When you need to take some time to relax and get away from the stresses of the world, you should have a sitcom you can depend on to put a smile on your face as you cuddle on the couch with a mug of hot cocoa. If you've finished binge-watching Schitt's Creek on Netflix and need to find your newest obsession, then we have the perfect recommendation for you. 
Don't worry — this one also happens to be on Netflix, and it has four seasons for you to get through. Get ready to feel all warm and fuzzy inside with Kim's Convenience. 
Kim's Convenience is a funny, relatable show that isn't afraid to tackle difficult subjects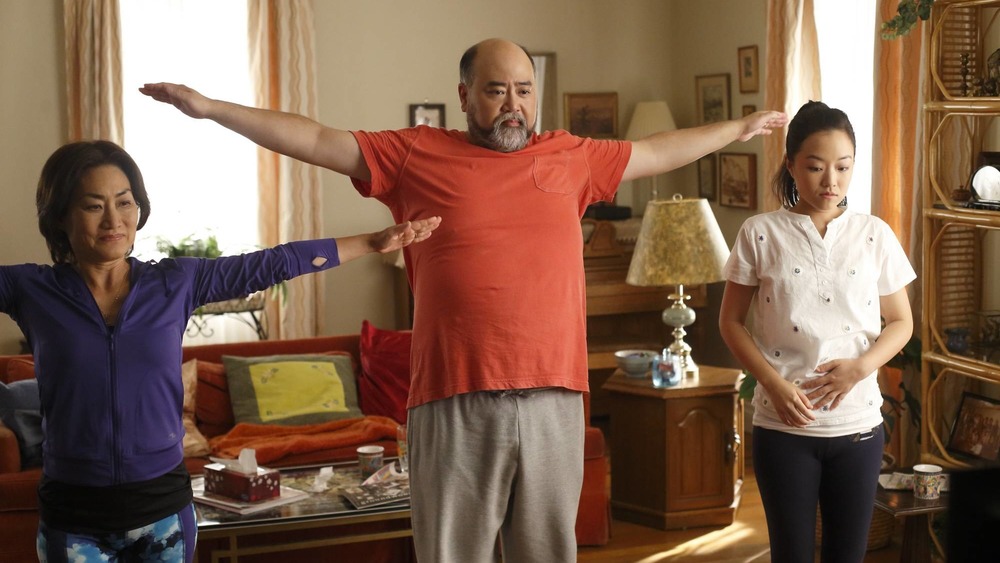 CBC Television
You can start watching Kim's Convenience now on Netflix knowing there's plenty more to come. The show was renewed for two more seasons last year, according to the series' Instagram page, so it's clear this family isn't planning on closing up shop any time soon. 
At the center of the show is the Kim family. The parents, Sang-il Kim (Paul Sun-Hyung Lee) and Yong-mi Kim (Jean Yoon), are Korean Canadian immigrants who run their own convenience store in Toronto. They do their best to turn a profit while raising their daughter, Janet (Andrea Bang), who often struggles with her parents' traditionalism clashing with her more contemporary sensibilities. The Kims also have a son, Jung (Simu Liu), who's estranged from his father at the beginning of the show's run. 
No matter what kind of culture you were raised in, you're bound to appreciate the relatability and hilarity of growing up with parents who just don't seem to understand you. Many of the best episodes in the series focus on this construct, with the most notable example being "Janet's New Job" in season 1. In this episode, Janet's tired of going to school and barely getting paid for working at her parents' store. This leads to her parents insisting she owes them for everything they gave her growing up, causing her to find a different line of work. 
For proof of just how good the Kim's Convenience cast is, just look at the high-profile projects some of the stars have taken on. Simu Liu is set to join the Marvel Cinematic Universe with the lead role in Shang-Chi and the Legend of the Ten Rings, and you can see Paul Sun-Hyung Lee on The Mandalorian as Captain Carson Teva. 
Now's the perfect time to binge-watch Kim's Convenience before season 5 lands on Netflix.