Why Megan From Plan B Looks So Familiar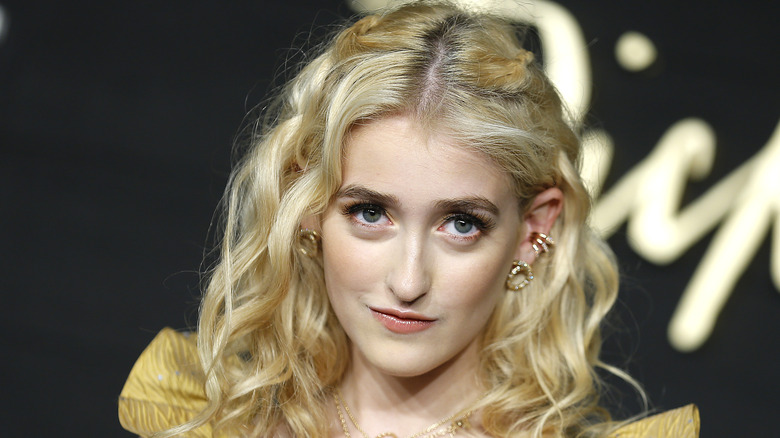 John Lamparski/Getty Images
A new Hulu teen movie joins the ranks of other recent coming of age movies that take on socially relevant ideas through comedy, like "Booksmart" and "Unpregnant," and it comes out on the streamer on May 28, 2021. The new film, called "Plan B," stars Victoria Moroles as Lupe and Kuhoo Verma as Sunny, two best friends trying their best to fit in at high school. When one crazy night ends with some unexpected, and somewhat disappointing sex, a 24-hour countdown starts as the two travel around South Dakota with a mission to secure the Plan B pill.
Variety's review of "Plan B" praises the fantastic performances of Moroles and Verma, while celebrating the fact that movies like this are finally being made, "comedies about young women who had the disreputable daring and horndog narcissism and porn-star vocabularies and sheer what-the-f—k-ness that decades of movies had been celebrating in young men." "Plan B" currently has a 100% on Rotten Tomatoes as reviews start coming in, which is a great sign for the new film.
Along with Moroles and Verma, the cast is filled with both familiar and up-and-coming faces, like Rachel Dratch from "Saturday Night Live" playing the girls' teacher, while newcomer Gus Birney plays a high school classmate named Megan. One of the pretty, popular girls at Lupe and Sunny's school, Megan gossips with friends about their sexual ventures in the locker room. As Sunny listens in, she laments about her own sexual history — or lack thereof — and Lupe decides that she will help her best friend get some experience with guys.
Although Birney hasn't been working that long, she already has quite the resume, and you've likely seen the actress on-screen before. If you can't place her, check out Birney's biggest roles of her career so far.
Gus Birney played Alex Copeland in The Mist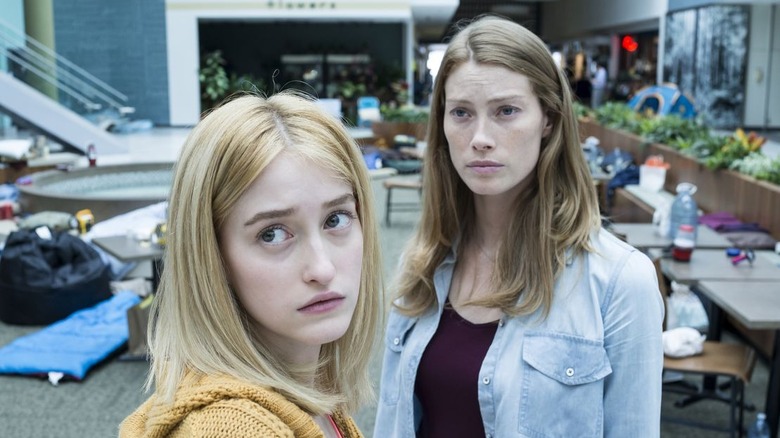 Spike
In 2017, Spike (now Paramount Network) greenlit a television adaptation of "The Mist," the novella by Stephen King originally published in 1980, which was previously adapted into a film in 2007. Birney's first major television role was in "The Mist" TV series, in which she plays a teenage girl named Alex Copeland. The story takes place in a small town in Maine called Bridgeville where an impenetrable mist rolls into town with no explanation as to why or how. Alex is at the mall when the mist first arrives, distracted and overcome by the trauma of her recent rape at a party, which her friend claims was done by Jay (Luke Cosgrove), the boy she is in love with. Now stuck in the mall with her mother, Jay, and a group of other survivors, people start panicking as fear and confusion grows. Meanwhile, anyone outside in the mist is getting killed by strange creatures, leaving them with no way out.
As time goes by, people turn on each other as others start ending up dead, while elsewhere at the church in town another group grows fanatical, believing this to be some divine event. Over the course of Season 1 of "The Mist," Alex unravels the truth of who is really guilty of raping her, while discovering just how far her family will go to protect her, no matter the cost. The series did relatively well with critics with a 61% on Rotten Tomatoes, but was unfortunately cancelled after one season, likely a casualty of the channel's overhaul during the transition to become Paramount Network.
Birney was Sarah Jessica Parker's daughter Lucie in Here and Now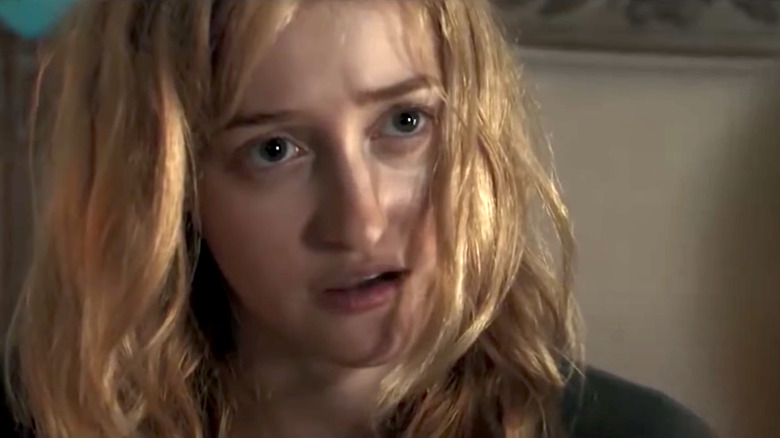 AMBI Group
The next year, Birney was part of the main cast of the film "Here and Now," an underrated drama starring Sarah Jessica Parker as a professional singer named Vivienne who lives in NYC. Vivienne's life is turned upside down when she is diagnosed with glioblastoma, leading her to rethink her career and other choices, especially those that kept her away from her immediate family.
In "Here and Now," Birney plays Lucie, the daughter of Vivienne and Nick, played by Simon Baker. Lucie lives full-time with her father, as her mother is constantly busy traveling and working. After Vivienne discovers her illness, she arrives at her ex's house unexpectedly to see Lucie. Her daughter performs a song for her, disclosing her own love of music, and the two have a moment in which Vivienne makes it clear that she intends to be around more going forward, although Lucie doesn't yet know about the illness.
While Vivienne has other important relationships in the film, it's clear that Lucie is her pride and joy, the one person who she truly regrets not spending more time with. Unfortunately, it takes a life-threatening illness to make Vivienne realize this, giving her a small opportunity to make up for lost time.
She got her first starring role in the indie film Darcy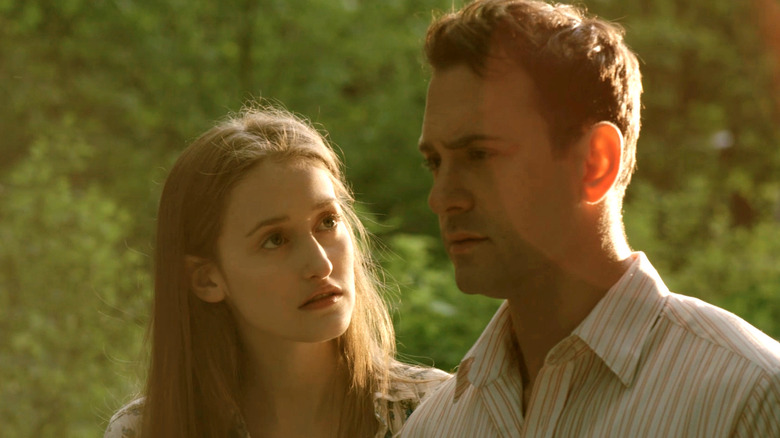 HerFlix
In her first starring role, Birney played the character Darcy in the movie of the same name, co-directed by Jon Russell Cring and Heidi Philipsen. In this indie film, Birney's character Darcy is a 15-year-old girl eager to escape her depressing life. Darcy lives with her parents in a seedy motel that functions as a halfway house for the recently incarcerated. In a rush to grow up, Darcy becomes enamored by a man named Nick (Johnathan Tchaikovsky) who comes to stay there, ignorant to his real nature and the truth of what his interest in her means.
"Darcy" does a great job of portraying the perspectives of both Darcy and Luke, while also making it clear that Darcy is the protagonist, and Luke's attraction to her is definitely pedophilia. While Darcy believes it to be actual love, the film doesn't romanticize the harmful relationship like other movies such as "Lolita" are accused of doing. "Darcy" explores issues of poverty, sexual abuse, and a failing justice and infrastructure system, as Birney's character is raised in this harsh situation that she has no idea how to get out of. The coming of age film was released at festivals back in 2017, but finally found wider distribution with HerFlix in 2020.
Dickinson features Birney as Jane Humphrey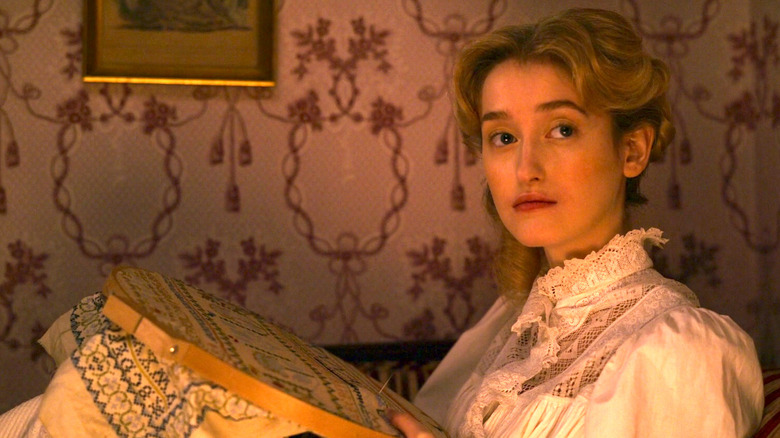 Apple TV+
An amalgam of modern and 19th century sensibilities, the Apple TV+ comedy series "Dickinson" stars Hailee Steinfeld as the title character, Emily Dickinson. The official synopsis on Apple TV+'s site describes Emily as "Poet. Daughter. Total Rebel.", and that sums up the show's tone quite well. Throughout the first season, Emily's family does anything and everything they can to find her a proper husband, while in reality she is in love with her brother's fiancée, Sue (Ella Hunt). The series has a 87% average score on Rotten Tomatoes for Seasons 1 and 2, with the Critics Consensus calling the series "audacious and aspirational," and a "bold blend of period-drama and millennial milieu."
Birney plays a character named Jane Humphrey in "Dickinson," based on a woman who was friends with Emily in real life and lived with the Dickinson family while she went to school at Amherst Academy, which Emily also attended (Poetry Foundation). In the television series, Emily and Jane are more "frenemies" than straight friends, with Jane playing the role of the rich, mean girl in town. She constantly runs into Emily as she tries to gain the affections of her brother, Austin (Adrian Blake Enscoe). It's too bad he only has eyes for Sue. The second season of "Dickinson" premiered on the streaming platform in January 2021, and the series was renewed for Season 3 back in October of 2020 (Variety). After watching "Plan B," be sure to tune in when "Dickinson" returns, as Birney's Jane is sure to be back.