The Friends Episode That Was Too 'Risque' To Be Made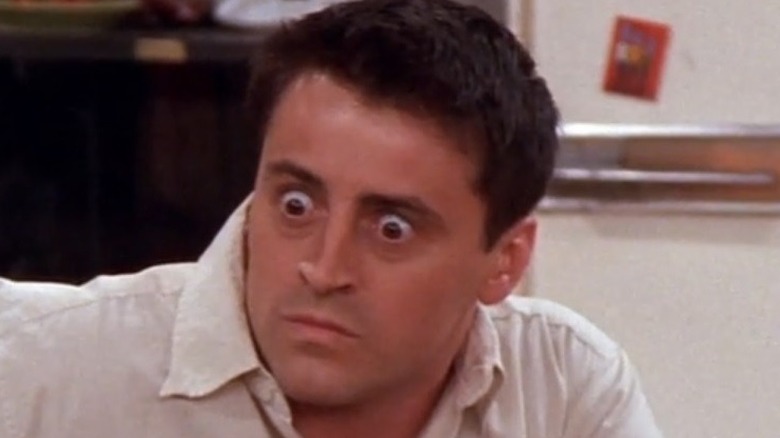 NBC/Warner Bros Television
Although "Friends" isn't exactly remembered as being a raunchy comedy in the vein of "Sex and the City," it certainly had its racy moments. The series' frank depictions of the dating and sex lives of 20-somethings in New York City was a breath of fresh air for many viewers when the show debuted on NBC in 1994. And even though they got away with plotlines about Joey's (Matt LeBlanc) one-night stands and Phoebe's (Lisa Kudrow) twin sister using her name to star in adult films, there was one proposed episode that ended up being too much to make it to air.
While promoting HBO Max's "Friends: The Reunion" on the Australian morning radio show "Tim & Jess," "Friends" Executive Producer Kevin Bright spilled the details of an episode idea that ended up getting pulled for being too risqué. It's not that the content itself was more over-the-top than anything else the show had done. No, in this case, it was where the action was supposed to be set that got the storyline scrapped.
"We were very close to doing 'Friends' in Disney World," Bright revealed during his interview on the show. He noted that former Disney CEO Michael Eisner himself pitched the idea of an episode of the hit sitcom set at the world's most famous amusement park. According to Bright, he was skeptical that the idea would work out from the jump, and told Eisner that the series was "kind of risqué for Disney stuff."
Based on Bright's recounting, it sounds like Disney was still on board with the concept until they heard what the episode would be about.
The idea for Joey's Disney World adventure didn't pan out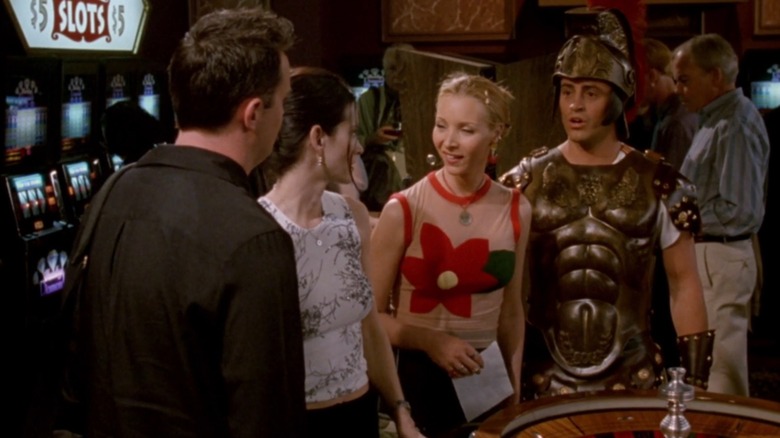 NBC/Warner Bros Television
Bright began his story about the jettisoned episode by describing the setup: "The idea that we came up with is that Joey gets a summer job as a giant light — he's basically a giant light bulb in the electrical parade ..."
As Bright clarified, similar to the episodes that saw Joey working at Caesar's Palace in Las Vegas, the Disney World arc would have the cast coming down to Florida for a visit. But Joey makes a friend before they arrive. Bright explained, "Joey has a date with the girl in the Disney parade that plays Cinderella. And they go back to his place, they have sex, and she realizes it's midnight and she's gotta get that costume back or they're going to dock pay from her."
Anyone with a basic knowledge of Disney movies or classic fairytales can tell where this is going. Bright continued, "So in a hurry, she gathers up her clothes and Joey doesn't even know her name ... He goes 'Wow, how am I going to find her?' And he looks on the floor and she left her bra. So basically the bra becomes —"
Before he could even finish, Jess made the obvious connection to "Cinderella" and cut in with, "The glass slipper!" Both hosts were delighted with this episode idea, but Bright clarified the obvious: "So, that was the A story that we pitched to Disney. And that's where the story ends."
"Friends: The Reunion" is currently streaming on HBO Max.