The Time-Loop Rom-Com Hidden Gem You Can Find On Amazon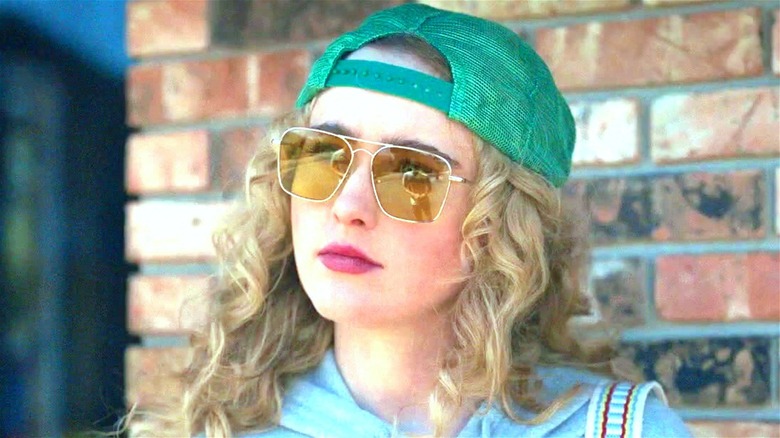 Amazon Studios
Of all the subgenres to come out of the science-fiction/fantasy sphere, the time loop may be the most obscure. The premise is typically straightforward: A person becomes trapped reliving the same span of time repeatedly while attempting to find a way out of the loop. Fans can trace the concept back to the 1960s with the novel "The Girl Who Leapt Through Time," but most people probably received their first introduction to this idea via the comedy classic "Groundhog Day."
Since the early 1990s, numerous other films have explored this existential quandary, such as "Edge of Tomorrow," "Happy Death Day," and "Palm Springs," to name a few. In 2021, Amazon put a romantic twist on this idea by releasing "The Map of Tiny Perfect Things." After a year where every day genuinely felt the same while most people were under quarantine from the COVID-19 pandemic, the film came out at the perfect time to put smiles on people's faces and make them believe in love again.
It's the perfect watch when you're at home and need to feel like there's someone out there for everyone. It's also an ideal date night movie, so if you've already seen "Groundhog Day" a million times before, then you need to cue this up next.
The Map of Tiny Perfect Things is clever and charming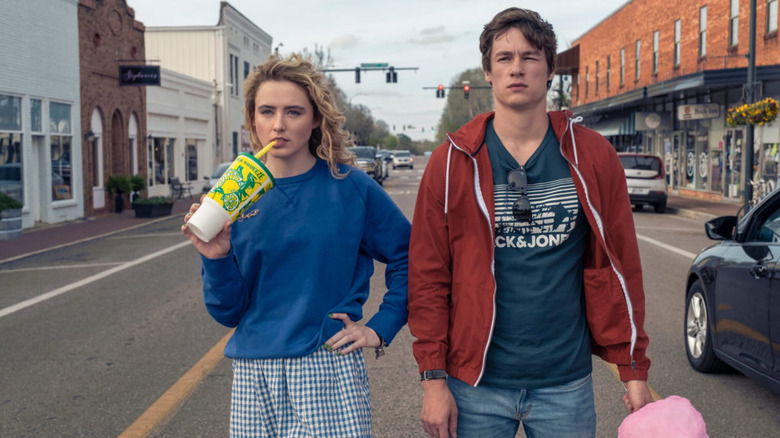 Amazon Studios
The movie kicks off by introducing the audience to Mark (Kyle Allen), who's been stuck in a time loop for a while now. One day, he realizes that Margaret (Kathryn Newton) also relives the same period as him, and the two start going on adventures together. As part of their courtship, they begin going around town to find all of the beautiful things that exist within it, appreciating the aspects they would ordinarily overlook. However, the way out of the loop may have been right in front of them all along.
Critics loved the film, allowing it to garner a 78% rating on the Tomatometer. It just goes to show that having an earnest, funny story with likable leads goes a long way, even when it has a formula numerous others stories have utilized before. One critic who enjoyed another causal loop tale was Kimber Myers of The Los Angeles Times, who wrote, "'The Map of Tiny Perfect Things' adds a wrinkle to the genre with its nerdy but accessible slant of comedy, fantasy, and romance."
Adults who grew up watching "Groundhog Day" or reading the "Erased" manga may have seen this story plenty of times in the past, but since "The Map of Tiny Perfect Things" markets itself to teens, this may be the first time its key demographic has seen this kind of story before. It may just inspire them to seek out other movies like it, and anything that could influence future generations to recognize the amazingness of "Groundhog Day" is all right in our book.