Why David Glatzel From The Conjuring: The Devil Made Me Do It Looks So Familiar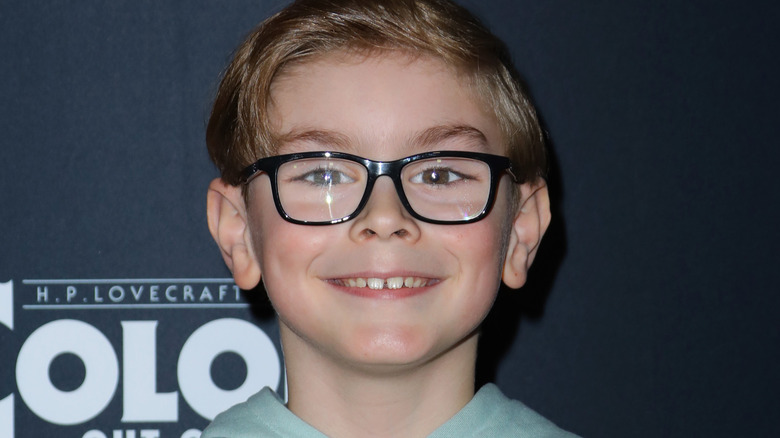 Jc Olivera/Getty Images
The story behind "The Conjuring: The Devil Made Me Do It" is as crazy as anything in the first two movies in the series. This third installment tells the true story of Arne Cheyenne Johnson, a man who killed his landlord but claimed that he had been possessed by a demon during the act. His trial was the first time possession was used as a defense in court, and Johnson was ultimately convicted of manslaughter. 
Johnson's story also suggested that, before he was possessed, the demon in question had taken up host in David Glatzel, an 11-year-old boy who was exorcised of the demon after Ed and Lorraine Warren were called in to consult on Glatzel's case. In the movie, Glatzel is played by Julian Hilliard, a young actor who is already familiar with the horror genre. Although Hilliard is only 9 years old, he's already a face that plenty of people will recognize. 
Hilliard's first major role was in The Haunting of Hill House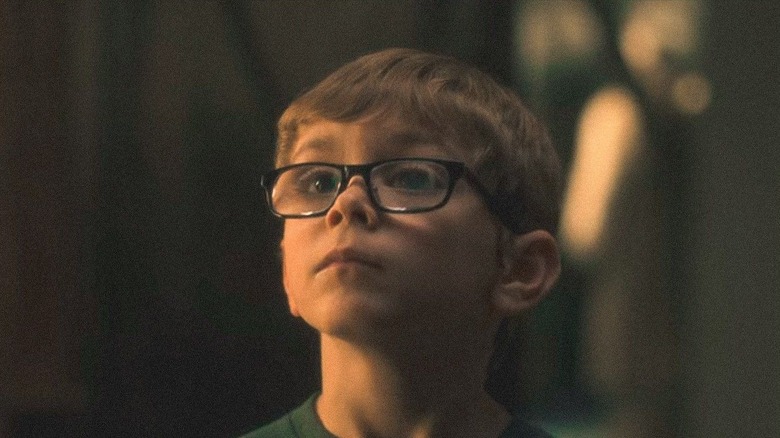 Netflix
When he was even younger than he is now, Hilliard was already playing a major role on "The Haunting of Hill House." Hilliard plays Young Luke on the show, one of the youngest siblings in the Crain family. Luke is haunted by demons of his own as he enters adulthood. 
Because of the story's parallel structure, there's plenty of screen time dedicated to these young actors, which meant that Hilliard had to anchor part of an episode all by himself. As an adult, Luke is an addict who feels a deep sense of attachment to his twin sister Nell, and Hilliard works with Violet McGraw, the actress playing Young Nell, to establish the source of that bond. Hilliard's outstanding work on the show proved that he was a talent worth watching, and it's also a credit to the show's casting directors, who performed impeccably in spite of the need to find an entire family's worth of child actors. 
Hilliard then starred alongside Nicolas Cage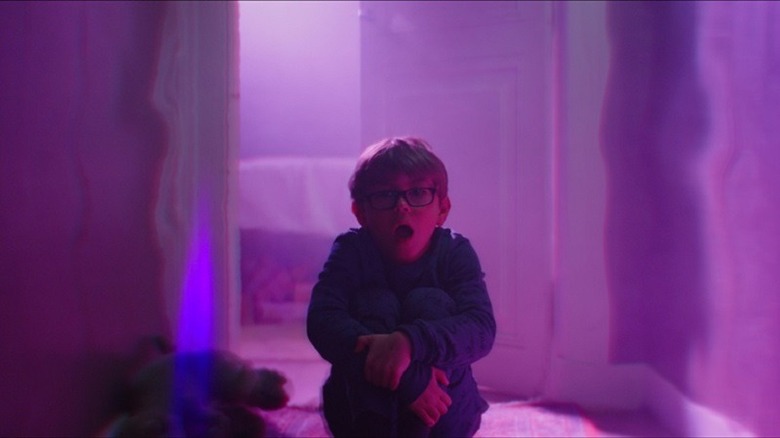 RLJE Films
Following his successful debut in "Hill House," Hilliard took a role in "Color Out of Space," a surreal Nicolas Cage film based in part on a short story by H.P. Lovecraft. Hilliard plays Cage's son in the film, which follows a farmer and his family as they deal with the aftermath of a meteorite that lands on their front lawn. As it turns out, the meteorite contains an extraterrestrial organism that threatens the entire family, infecting their minds and bodies and upending their lives. 
Much like "Hill House," "Color Out of Space" exists in a genre that is at least adjacent to horror. Hilliard has proven that he's more than capable of acting in this mold, and, despite his reputation for starring in bad movies, Cage has been very willing to engage in interesting projects in recent years. "Color Out of Space" was well reviewed upon its initial release, continuing Hilliard's streak of starring in acclaimed projects. 
Hilliard moved back to TV with Penny Dreadful: City of Angels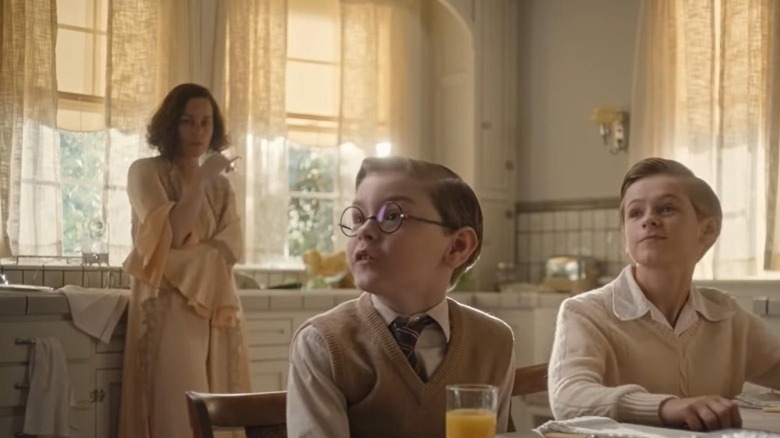 Showtime
Hilliard kept his streak of horror-adjacent projects alive with a turn on "Penny Dreadful: City of Angels." This retooling of the original "Penny Dreadful" is set in 1938 Los Angeles, and follows a pair of detectives who uncover the city's dark history as they're investigating a grisly murder. 
Hilliard has one of the most prominent roles for a young actor in the series, playing Tom Craft, the younger child of the Craft family, who all play prominent roles on the series. Although Hilliard's role here isn't as three-dimensional as his role on "Hill House," he does appear in nine of the series' 10 episodes, and got plenty of screen time over the course of those episodes. In spite of his young age, Hilliard has managed to nab plenty of high-profile roles, and his work on "Penny Dreadful" isn't even the last major part he took on before "The Conjuring." 
Hilliard may have a future in the Marvel universe
Disney+/Marvel Studios
After taking on plenty of horror roles, Hilliard became one of the youngest superheroes in the Marvel Cinematic Universe. He plays Billy, one of the children that Wanda creates in her imagined universe in "WandaVision." The unreality of the entire series means that Billy disappears at the end of the show, but a post-credits scene suggests that Wanda may still be able to reunite with her children, possibly in some sort of parallel universe. 
Hilliard doesn't appear in the show's earliest episodes, but he has a fairly prominent role in the end of the show's nine-episode run. It's unclear at this point whether he'll return for future Marvel projects, but the fact that he is already a part of the franchise at such a young age suggests only good things about his future — whether that includes the MCU or not.